It seems like only yesterday we were writing about the fact Tropicana is under new ownership.
That's because yesterday we wrote about Tropicana being under new ownership. (It's now owned by Bally's Corp.)
Today, we're writing about the fact Tropicana has a new loyalty club program, Tropicana Rewards.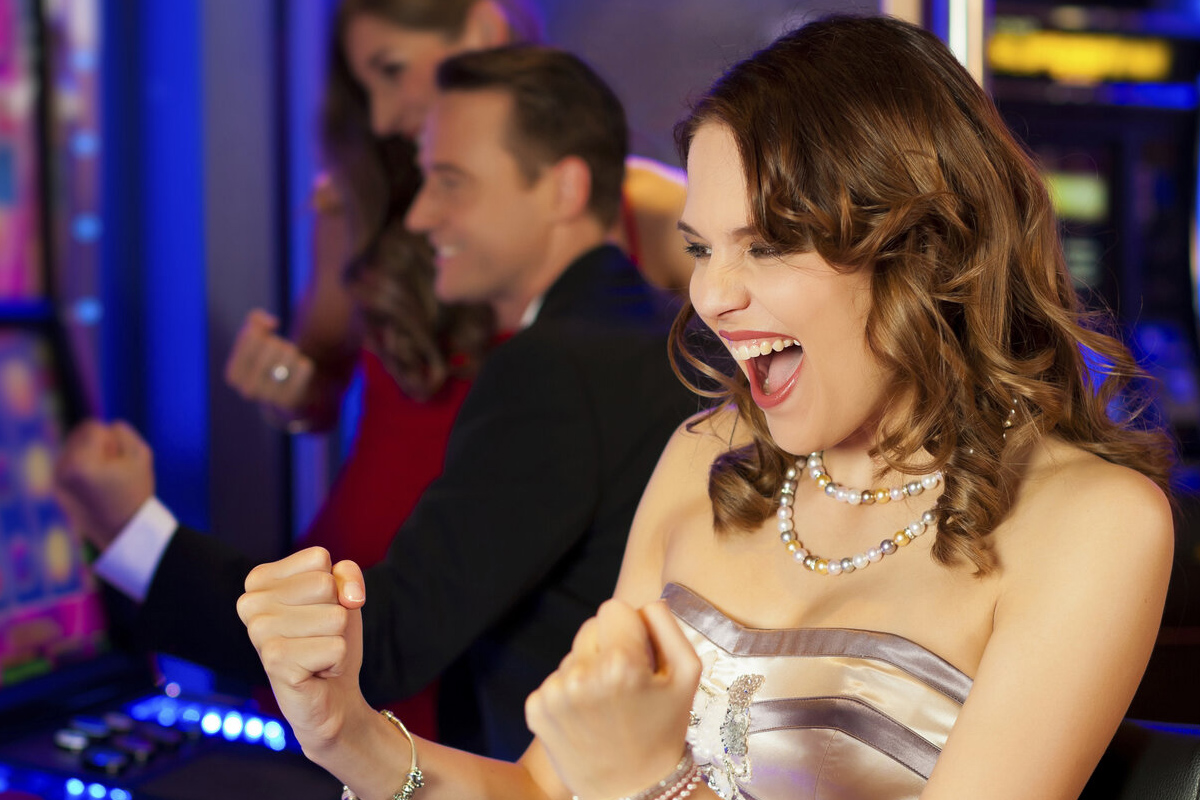 The Tropicana Las Vegas Rewards loyalty club replaces the previous MyChoice program. MyChoice is the loyalty club of Penn National Gaming, previous owner of Tropicana.
The new loyalty club's tiers are, despite our best efforts, sports-themed.
The new tiers are Rookie, Pro, Star, Superstar and Legend.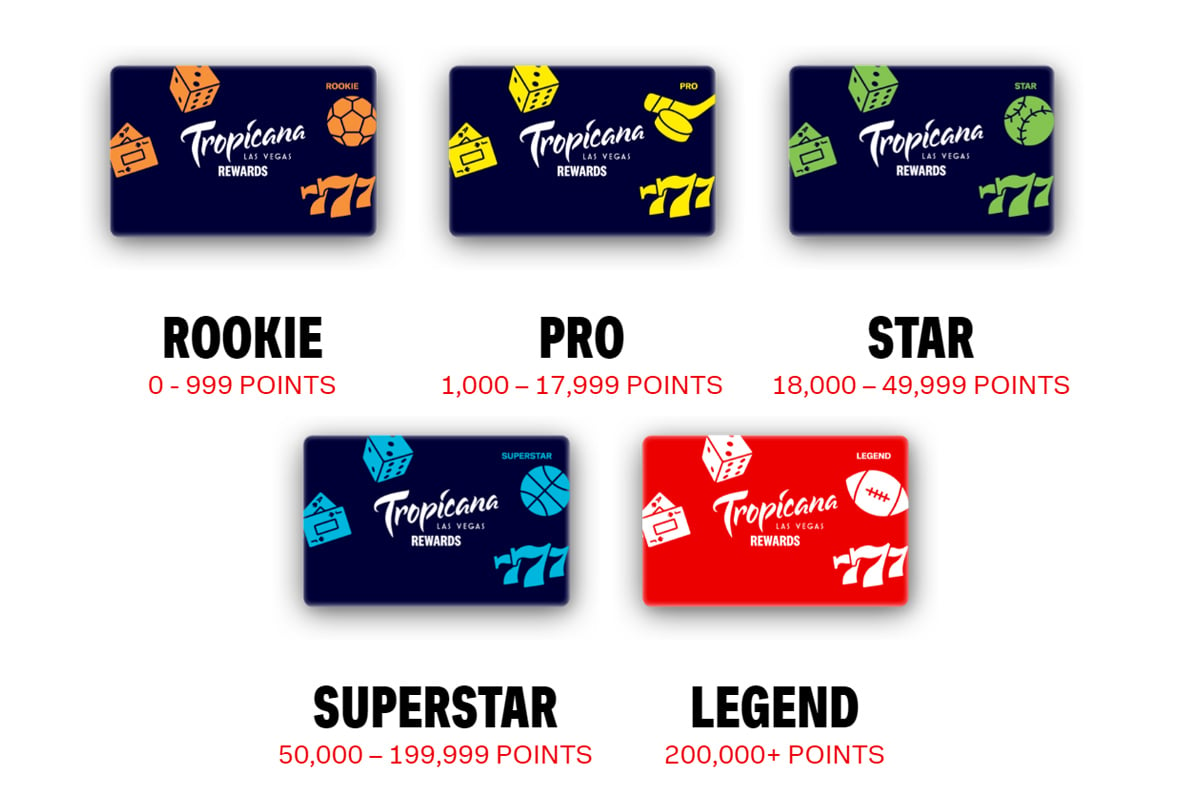 If you were a member of the previous loyalty club, Choice is now Rookie, Advantage is Pro, Preferred is Star, Elite is Superstar and Owners Club is Legend.
Here's a chart with all the perks of the new Tropicana Rewards loyalty program. There are more goodies for big spenders, of course.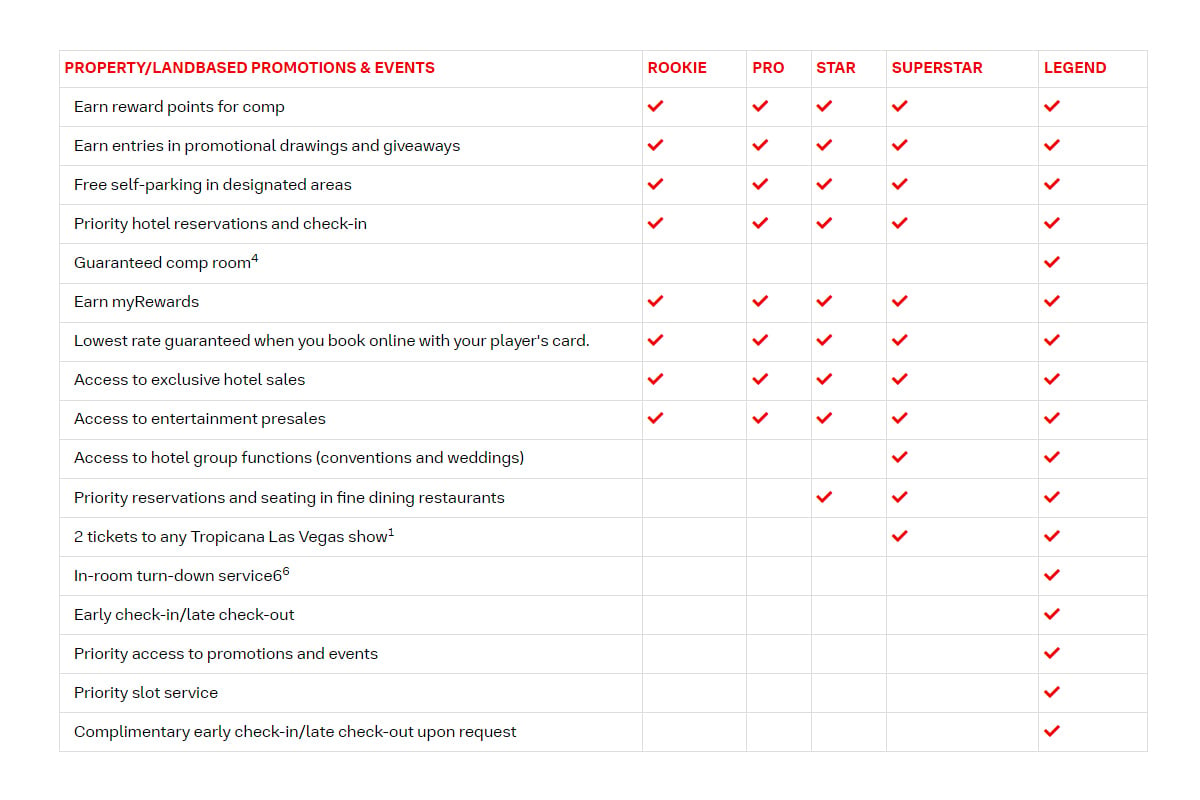 There's a handy FAQ on the Tropicana Web site about all this, which will save us a lot of time typing, so check it out.
A key question, of course, is how are Tier Points accumulated?
Here's what is says on the Trop site: "Tier Points are accumulated similarly to the prior MyChoice program. Slot Machines, earn 1 tier point for every $5 of coin-in. Video Poker, earn 1 tier point for every $10 of coin-in. Electronic Table Games, earn 1 tier point for every $40 of coin-in. Table Games, earn based on type of game,
length of play, and average bet."
The new loyalty club is connected to all the other Bally's Corp. casinos in the U.S. Find out more about Bally's Corp. here.
If you are a collector of loyalty club cards, it's a good time to visit Trop to get your new players club card.
If you like to recycle, we have a ton of suggestions for ways to use your old loyalty club cards.
You probably won't see any other changes at Trop related to the change in ownership, at least not right away.
Potential scenarios for Tropicana down the road include: 1) Same old, same old. 2) Demolition and new casino resort. 3) Demolition and something new like a sports stadium.
Legends know where you'll hear the news first. On this blog, in case that weren't clear.