Hacksaw Gaming is a relatively new casino game provider founded in 2018. The Malta-based company initially specialized chiefly in scratch card games, and fixed prize games, holding several gaming licenses such as the MGA (Malta Gaming Authority) and UKGC (United Kingdom Gambling Commission). 
After revolutionizing and dominating that part of iGaming, the software provider shifted its focus to online slots! Ever since then, Hacksaw Gaming has been on a soar. Creating some of the most compelling and exciting games in the industry. 
Wanted Dead or a Wild
Wanted Dead or a Wild is arguably the most popular slot in Hacksaw Gaming game portfolio. By now, you've probably heard about this game by word of mouth alone. It's featured in essentially every big win video compilation on social media as well as in streamers' slot sessions on Twitch. 
The theme is set in the gritty and unforgiving American Wild West. It's known for its extremely high volatility and generous payouts. In fact, popular casino streamer Roshtein has landed his biggest wins playing Wanted! 
You'll find 3 different bonus games featuring sticky wilds, expanding multiplier wilds, and even a hold-and-spin style bonus. With so many features, Wanted Dead or a Wild give players a unique and highly entertaining gameplay that can be unpacked layer by layer.
The Bowery Boys
The Bowery Boys is a slot set in Hell's Kitchen in the 19th century, a period where corruption and crime filled the streets of New York City. With its edgy look, 10,000x max win, and creative features such as Strongboxes and Blasting Bomb Multipliers, the game deservedly stands out among its peers.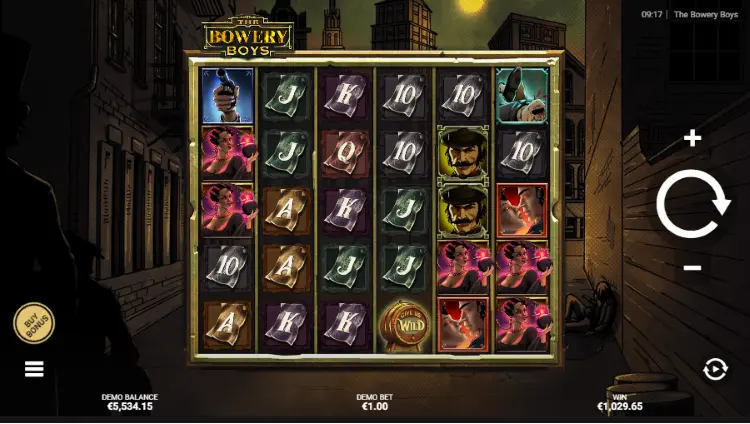 When you play Hacksaw Gaming games, you'll notice that individuality is often a big focus. Perhaps the thing Bowery Boys does the best is to take one concept and turn it into different bonus modes. All 3 bonus games here share the mechanic of collecting prizes into a 'vault' and landing one special symbol to unlock it. For this reason, no matter how much money you collect, it won't come into fruition without the final piece of the puzzle.
Outlaws Inc.
Crimes and outlaws seem to be a popular theme among Hacksaw games, but they always manage to add an unexpected twist that makes each slot stand out on the individual level. In the case of Outlaws Inc, players are facing the biker gang consisting of mean-looking animals like pitbulls, wolves, and eagles. But what really makes this release special is the unique take on the slot gameplay, especially mechanics.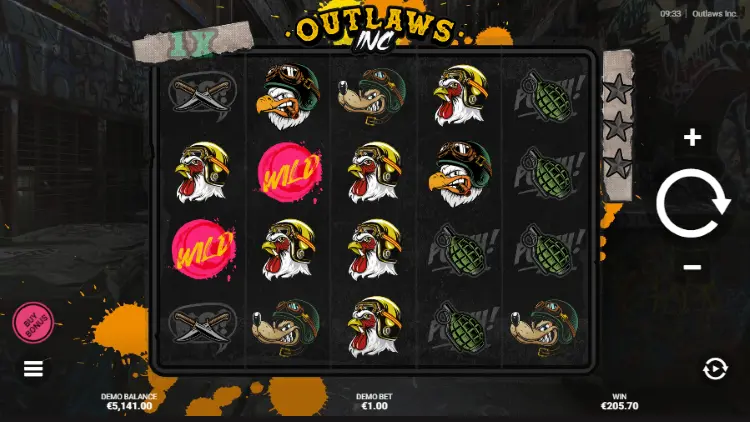 Outlaws Inc slot is famous for its rock-and-roll energy and a popping bonus round. There are many global multipliers that can completely change the course of the round, plus mystery boxes containing extra free spins. Even though you only start with 3 free spins most of the time, the slot is so generous with extra free spins that the bonus can last super long.
Toshi Video Club
Unlike most Hacksaw Gaming slot games, people don't come to Toshi Video Club for an intricate triple-bonus game. Instead, the game is famous for being stylish to the max! It has such distinctive visual cues, featuring mostly shades of gray with dashes of orange and green to accentuate the symbols.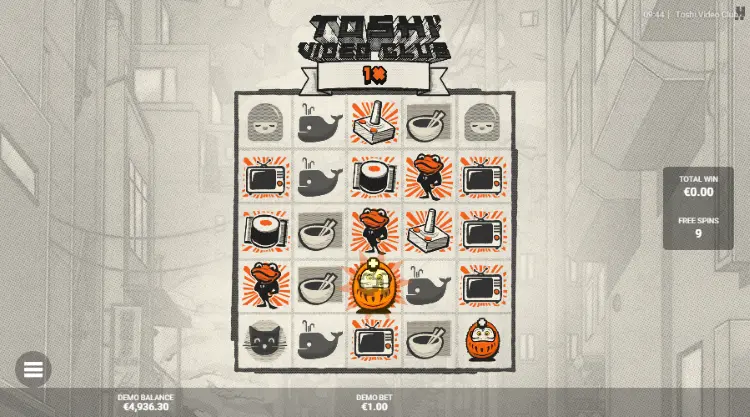 In addition, the Japanese-inspired aesthetics and a low-key soundtrack makes Toshi Video Club the perfect comfort slot for those enjoying the more subtle things. But make no mistake, this game is still a volatile beast that can offer some huge multipliers in the free spins round.
Itero Echospins
Whoever thought that one-day slots would get philosophical on us? Probably no one, but that doesn't stop Itero Echospins from being one of the most innovative slots ever!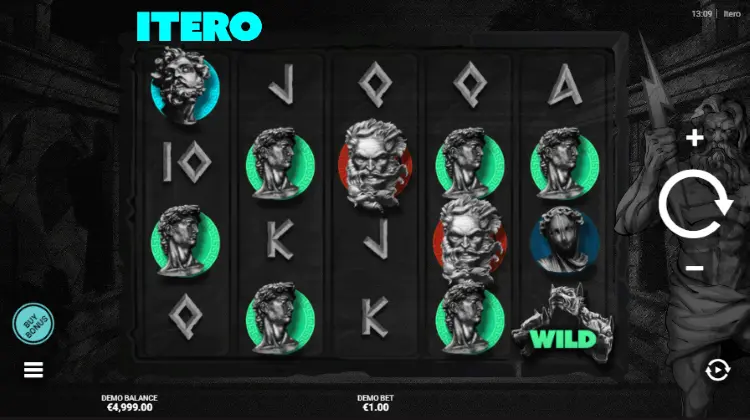 On the Itero paytable, players can see Roman statues of famous philosophers. The name 'Itero' itself translates to 'repeat', referencing the cycle of life and the afterlife. Given Hacksaw's dedication to high quality and immersive gaming experience, it is not surprising that the 'cycle of life' was included into its gameplay components. The Echospins feature gives players 1-8 respins, but each respin is an exact copy of the original spin that triggers the feature. 
Gladiator Legends
Gladiator Legends lets players roleplay as an ancient fighter proving his worth on the battlefield; this way you get all the glory and zero injuries! Besides its bloody, ultra-masculine visual design, the slot brings further violence into its gameplay with the VS symbol. This is a feature you'll see frequently when you play Hacksaw Gaming slots.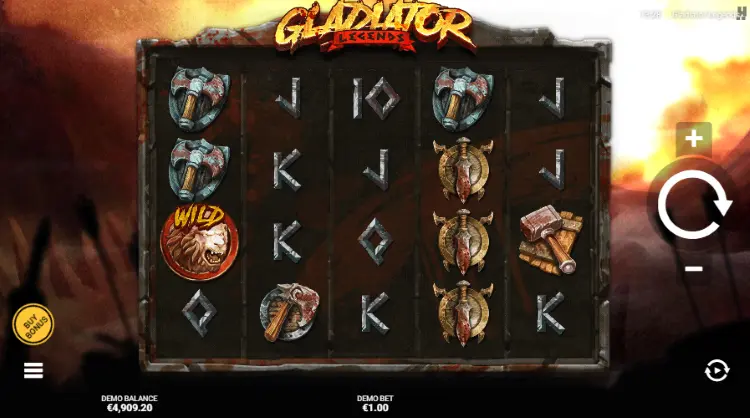 Basically, 2 gladiators carrying different multiplier values fight. The one who wins the battle will give you his multiplier! However, the winning fighter doesn't always carry the higher multiplier. So the bonus game can see players' multiplier value go from 1x to 250x then back to 4x. Many slots only see the payout get progressively bigger, so this mechanic introduces a new dynamic that keeps players at the edge of their seat.
The Respinners
If any of you have a childhood dream of being in a popular band and performing in front of thousands of people, The Respinners might just let you live that dream for a moment. A cool premise and a unique way to trigger free spins are 2 good reasons why players should give this slot a try. Instead of collecting scatters, you have to land a win on all 4 band member symbols in the same round to enter the bonus.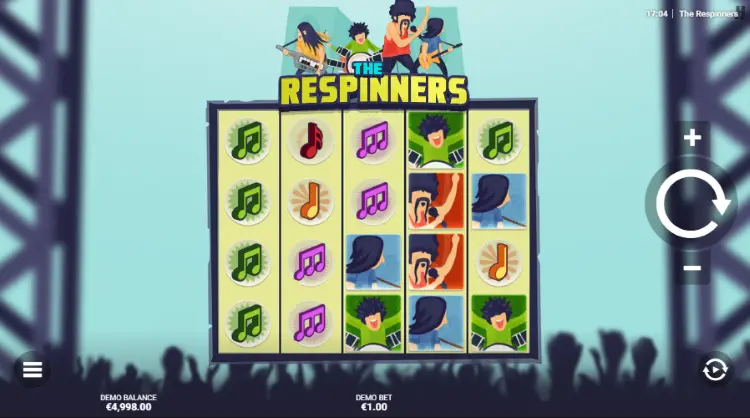 In addition, once in a while, the crowd will go wild for the jam you're playing, sending a random number of wilds on the screen. The Respinners is a prime example of using minimal features to create an enjoyable experience. And since it's a musical slot, the background track is of course an absolute jam!
Aztec Twist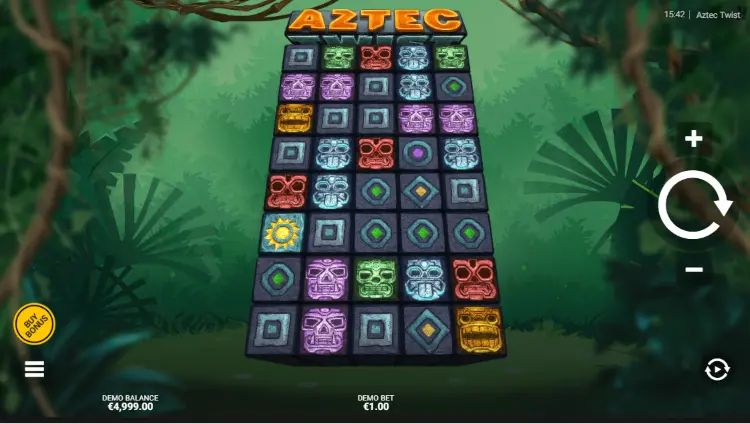 Aztec Twist is Hacksaw Gaming's gift to the cluster slot lovers of online casinos. The game is decorated with fine details, such as the reels being a 3D spinning cube instead of a flat surface. Equipped with a respins mode in the base game and a bonus round, Aztec Twist has more than enough to keep players entertained. The bonus in which players try to complete a full golden mask split into 8 parts is definitely the highlight of the slot, mainly because of how fruitful it can be.
Time Spinners
Hacksaw Gaming is always trying to bring players interesting slot themes, exploring the chosen concept in a more deeper and meaningful way. The Time Spinners release is no different! There is no clear storyline here, but players look to be living on borrowed time and have to collect it to stay alive! Sounds scary but there's actually plenty to love here.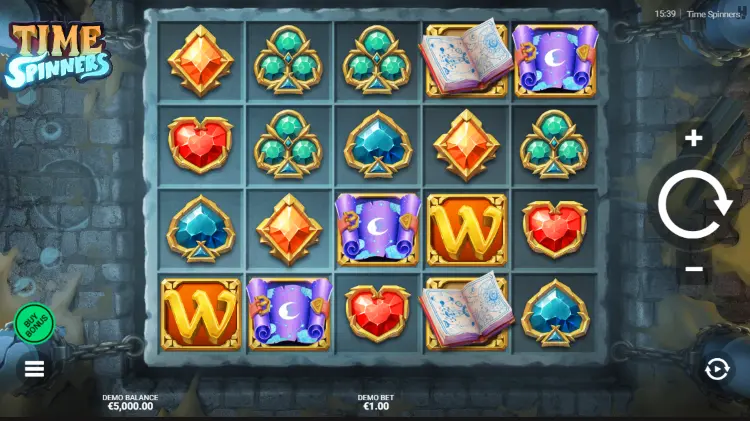 The biggest Time Spinners appeal is in its bonus round, which has two different phases – a collect phase and a payout phase. It's the innovative gameplay ideas and immersive atmosphere that really make people fall in love with Hacksaw Gaming's casino games.
Buffalo Stack'N'Sync
Buffalo Stack'N'Sync is a modern take on the slots inspired by American wilderness. It has all the animal symbols one would expect, like horses and eagles, but the modern twist comes in as the Stack'N'Sync feature. Whenever a S'N'S symbol lands, it stacks the whole reels with 15-60 symbols of the same kind while triggering a respin.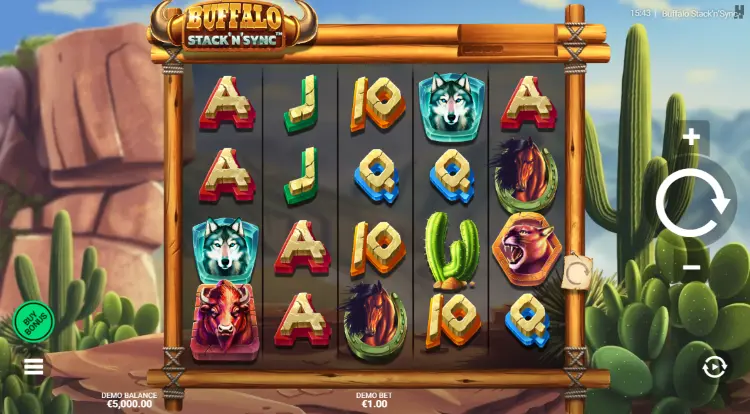 The aim is to fill all 5 reels with S'N'S symbols and hopefully form a full screen of the same symbol. Full screens are so rare in other slots, many players flock to Buffalo Stack'N'Sync for this one-of-a-kind feature.