Any questions about the health of the World Series of Poker has apparently been laid to rest. "Lain," if you're pretentious, grammatically lost or just a past participle person.
Anyhoo, the World Series of Poker recently announced its prize pool for the tournament's Main Event, the granddaddy of all poker scrimmages.
Yes, we used a sports term. We are probably drunk. Forging on.
Yes, we used a blacksmith's term.
They should totally invent a sport where people use hammers and anvils. Trust us, there would be fewer concussions than in the NFL.
But we're talking about poker, probably.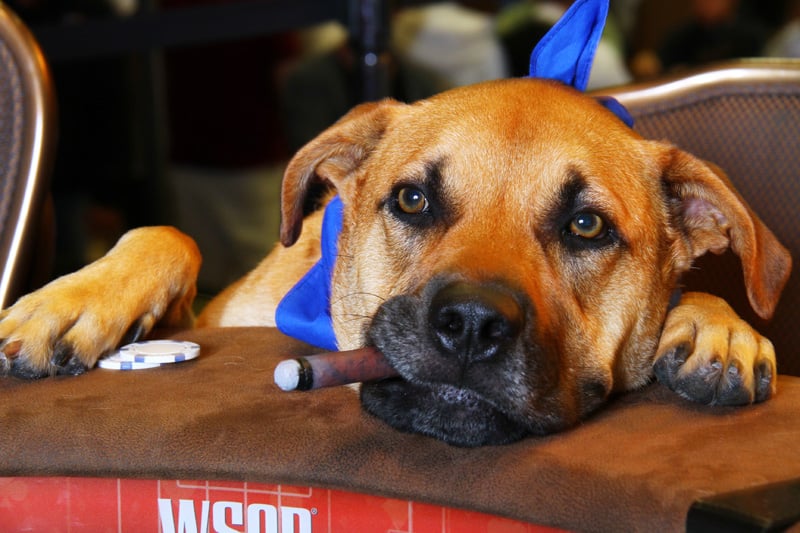 Specifically, we're talking about No-Limit Texas Hold 'em, which is the game contestants are playing in the WSOP Main Event.
You've seen No-Limit Texas Hold 'em in movies like "Rounders."
You remember "Rounders." It's the one with the worst accent in cinematic history (courtesy of John Malkovich) if you don't count Don Cheadle's in "Ocean's 11."
The WSOP, now held at Bally's and Paris rather than Rio, announced its field for the Main Event is 8,663 people.
That's the second-largest number of Main Event participants in the history of the WSOP.
The Main Event started July 3, but those eliminated before July 10 didn't win money. Cue the sad trombone. In poker circles, that's known as the "bubble." You want to be in the bubble.
The way the Main Event is structured, 1,300 of the 8,663 entrants get at least $15,000.
Remember, it costs $10,000 to enter.
As we write this (July 12, 2022), the Main Event has hit Level 29, with 63 players remaining.
As of six minutes ago, there was one woman remaining in the Main Event.
On July 13, the WSOP World Championship Main Event will be down to nine players, otherwise known as the "final table."
The Main Event winner will be determined on July 15 and July 16, 2022.
The winner will get a sweet $10 million payday. The total prize pool is more than $80 million.
The World Series of Poker has live updates on its Web site, so check it out.
The WSOP can be confusing to novices. We know this because we are them. The one thing we do know is if you're attending the WSOP, don't dress as Jack Sparrow if your costume involves fake guns. No, really.
Update (7/14/22): The final table is Espen Jorstad, Matthew Su, Matija Dobric, Aaron Duczak, John Eames, Adrian Attenborough, Michael Duek, Jeffrey Farnes,  Asher Conniff and Philippe Souki.