Today, Las Vegas is a mass of gigantic resort complexes and blinding lights. As the spiritual capital of casino gambling, this is to be expected.
After all, it is this very same industry that transformed this once sleepy town into a bustling city with a population of nearly three million people.
Ever since the first Las Vegas casino opened back in 1906 the city has seen not only growth, but also a never-ending process of evolution that has caused many famous casinos to come and go.
And while most have long been destroyed, their legacy continues to shape Sin City today. 
Las Vegas, A Railroad Town
Las Vegas was first founded in May 1905, when 110 acres of land was sold by the Los Angeles and Salt Lake railroad company.
It only took a year for the very first casino to open, Golden Gate, a hotel-casino which was located at 1 Fremont Street. 
Back in these early days you could get both room and board for a single dollar. 
Las Vegas, which was still just a railroad town at this time, voted to become incorporated on June 1, 1911.
For 20 years Las Vegas remained a relatively quiet place. But then, in 1931, two things kickstarted its transformation into the busy city we all know today.
First among these were changes to the area's divorce laws. This meant that anyone who had been a resident of Las Vegas for six weeks could file for divorce, which led to many "divorce tourists" visiting the city. 
1931 also saw the construction of the Hoover Dam beginning just east of Las Vegas.
This attracted thousands of workers to the city and led to casinos and other entertainment venues opening along the length of Fremont Street. 
Many of these establishments, such as Northern Club, were known for illegally selling alcohol during the Prohibition Era, as well as offering gambling. 
Fortunately, the ban on gambling was lifted in 1931 and Northern Club was the very first establishment in Las Vegas to receive a gambling license in March of that year.
After the end of Prohibition in 1933, both alcohol and gambling began to bring big money into Las Vegas. Aware of this fact, The Mob began to establish themselves in the city at the beginning of the 40s. 
By 1941, infamous mobster Bugsy Siegel was operating the Northern Club.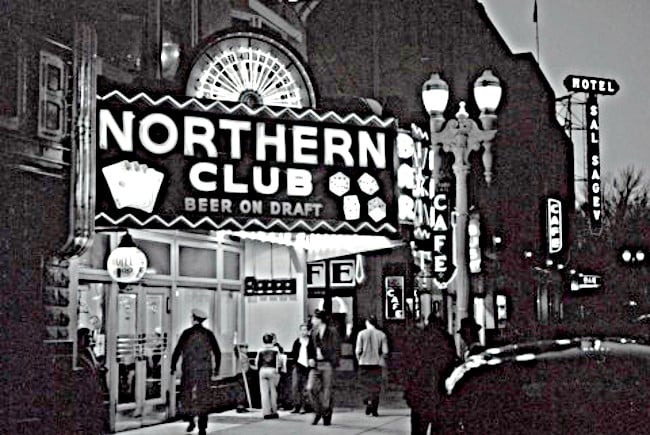 The Mob, The Strip And Booming Casinos
By the 1940s casinos had been operating both legally and illegally in Las Vegas for decades, most notably on Fremont Street.
However, it was only in 1941 that the iconic Las Vegas Strip was born. 
The very first casino built on the Strip, which was just outside the city's jurisdiction, was El Rancho Vegas, opened by Thomas Hull.
The casino part of the development was seen as an afterthought on this project, Hull's focus being mainly to provide a motel for tired drivers.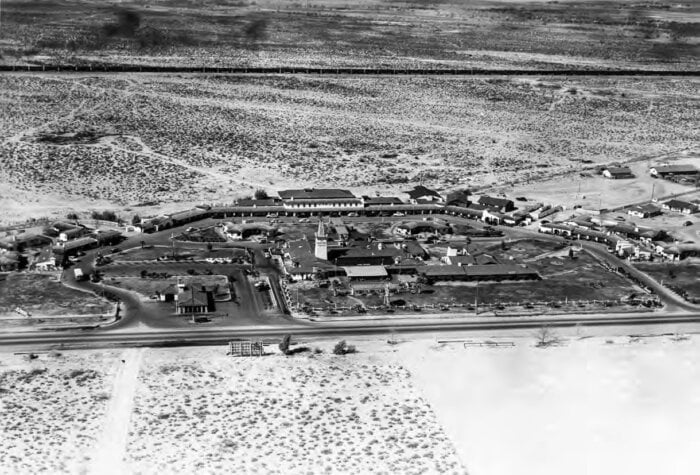 El Rancho Vegas proved to be a hit and its success soon inspired others to develop their own complexes on Highway 90. Bugsy Siegel was one of them. 
Having recently bought El Cortez, a casino on Fremont Street for $600,000, Siegel was having some trouble with law enforcement who knew of his ties to The Mob. 
Looking for a casino-hotel outside city limits led Siegel to a man called Billy Wilkerson, who had planned a resort named Flamingo. 
Wilkerson needed funding to make the project happen and was only too happy to accept an offer by Siegel who posed as a legitimate businessman. 
Siegel bought two-thirds of Flamingo from Wilkerson and eventually took complete control of the project after intimidating Wilkerson so much that he fled to Paris.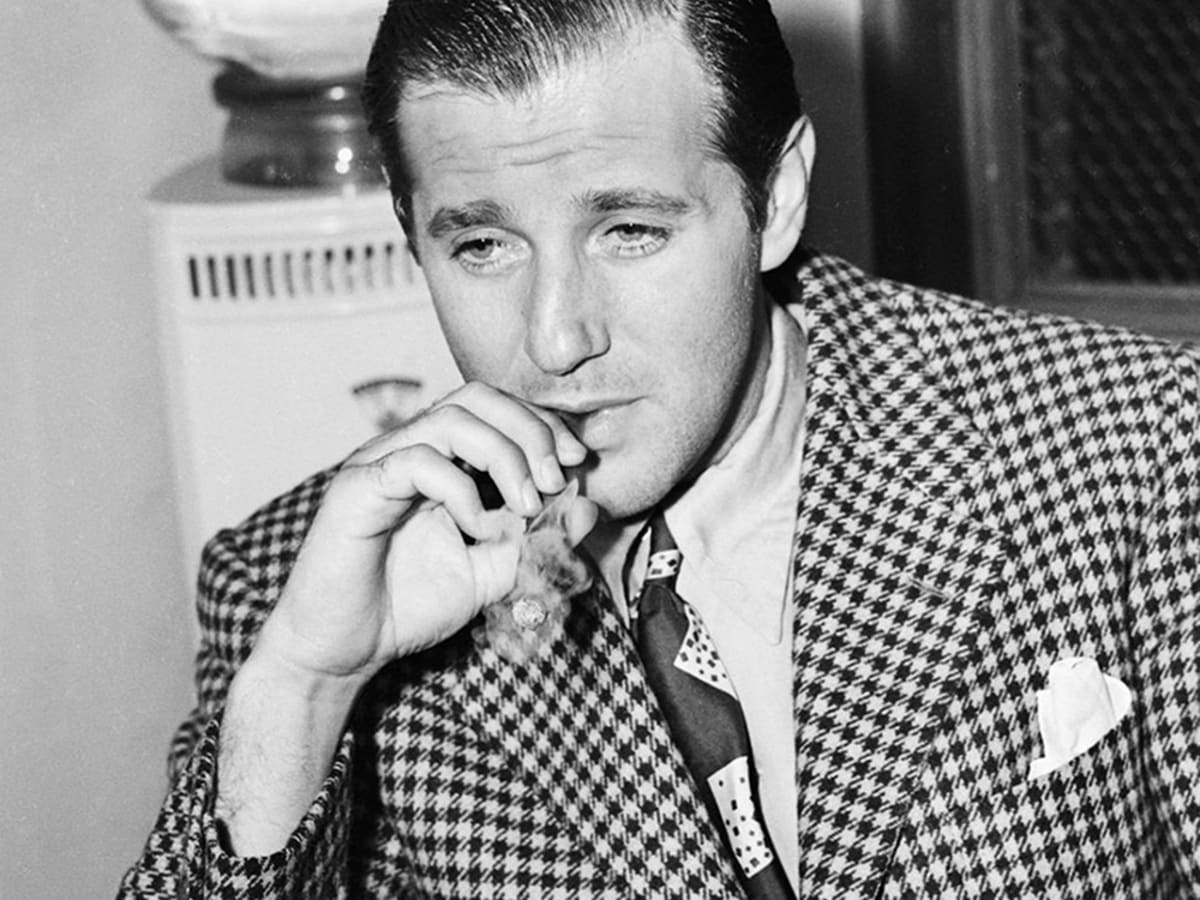 Having taken over, it cost Siegel $6 million to finally open Flamingo, which he did in 1946. Although the initial opening flopped, other Mob members reopened the resort in 1947.
While incredibly expensive, The Mob had finally built something unique; a luxury hotel-casino that offered the full "Las Vegas experience."
This included excellent entertainment and high-level gambling, all in a luxurious setting.
The Mob's success with Flamingo, which turned over $4 million profit in 1948 alone, led them to open several other casinos on the Strip including the Frontier and the Sands, both of which continued to develop the idea of a full Las Vegas experience.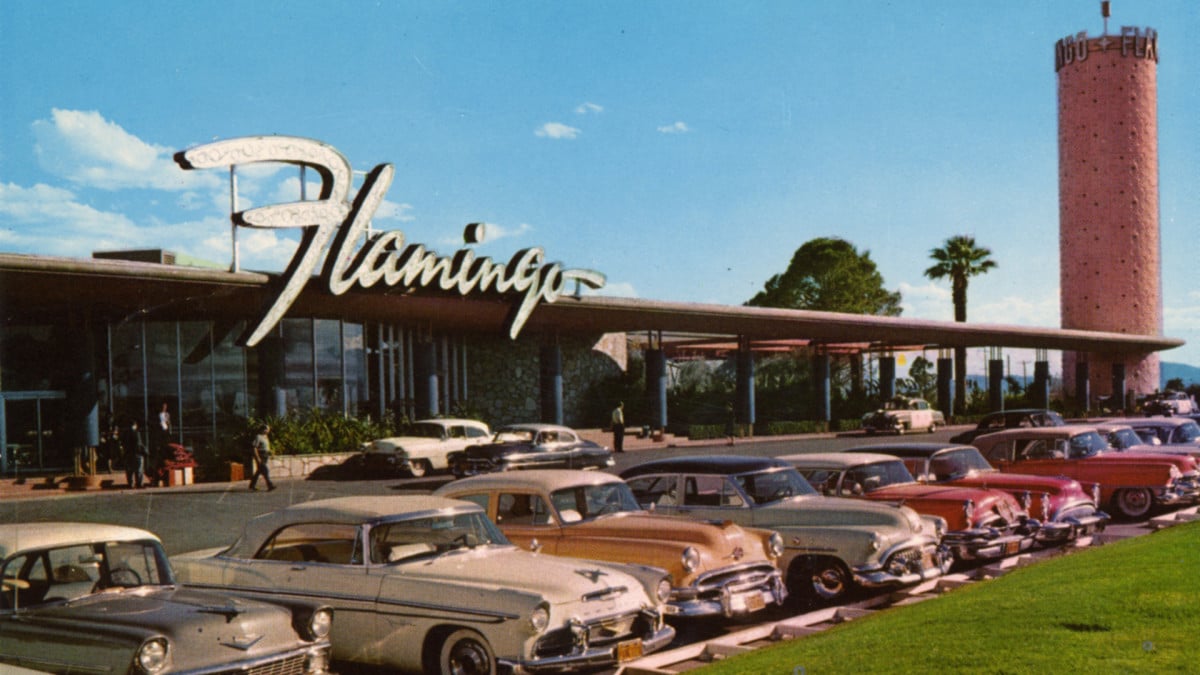 Back on Fremont Street, other notable players in the casino business included Benny Binion, who opened the massively popular Horseshoe Casino in 1951. 
In contrast to The Mob's glitz and glamor casinos, the Horseshoe was all about gambling.
There were no entertainment shows, no music, and no private gaming rooms or pits.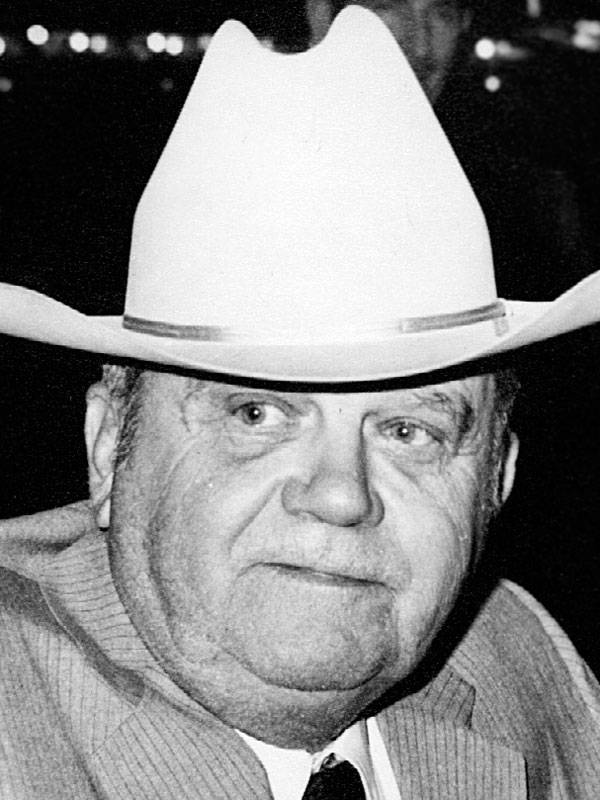 Binion was also the very first casino owner to offer no upper limit on maximum bets and to introduce comps, such as free drinks, to gamblers, shaping casino culture as we know it today.
The huge number of casino complexes that were being opened, luxury or otherwise, across Las Vegas saw tourist numbers reach eight million per year by 1954.
The city even attracted the day's biggest performers like Frank Sinatra and Elvis Presley. 
In other words, Sin City was officially open for business. 
Wynn And The Megaresort Era
While Las Vegas kept rolling through the 1950s and 1960s, the huge success achieved by The Mob and other investors in Las Vegas's early casino scene could not last forever. 
The economic effects of The Mob skimming money off the top of casinos like Stardust, combined with two separate recessions (1973-1975 and 1981-1982), saw Las Vegas begin to stagnate during the 1970s and 1980s. 
Las Vegas also had new competition towards the end of the 1970s thanks to the first casino in Atlantic City, Resorts International, opening its doors in 1978. 
The city was tired, a little run down, and many people weren't sure if it would continue to thrive.
Las Vegas needed revitalizing and Steve Wynn was the man to do it.
Wynn dreamed up an outrageously large and lavish resort called The Mirage and managed to find the financial backing to build it.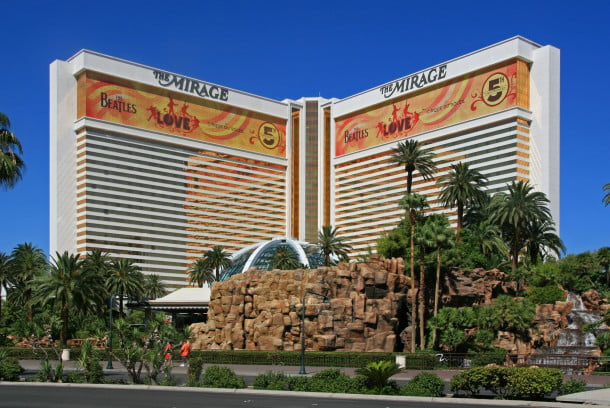 Located on the Strip, The Mirage cost $630 million to build and was opened in 1989.
The huge complex was the first megaresort to open on the Strip and its opening was a definite turning point in Las Vegas history, inspiring a massive construction boom during the 1990s. 
This led to other iconic casino-resorts, including Wynn's own Treasure Island, the MGM Grand, Luxor, Bellagio, Venetian, and many more being opened during this decade. 
These megaresorts focused on providing middle class customers with an affordable, luxurious experience, many of them in a family-friendly setting.
A very different approach to the hard gambling and raunchy entertainment of Las Vegas in the 40s, 50s and 60s.
Nearly all these resorts helped usher Las Vegas into the 21st century and many still stand as the most recognizable buildings in the city today. 
Although gambling revenue in Macau first surpassed Las Vegas in 2006, Sin City has remained the most iconic gambling destination in the world thanks in part to these landmarks.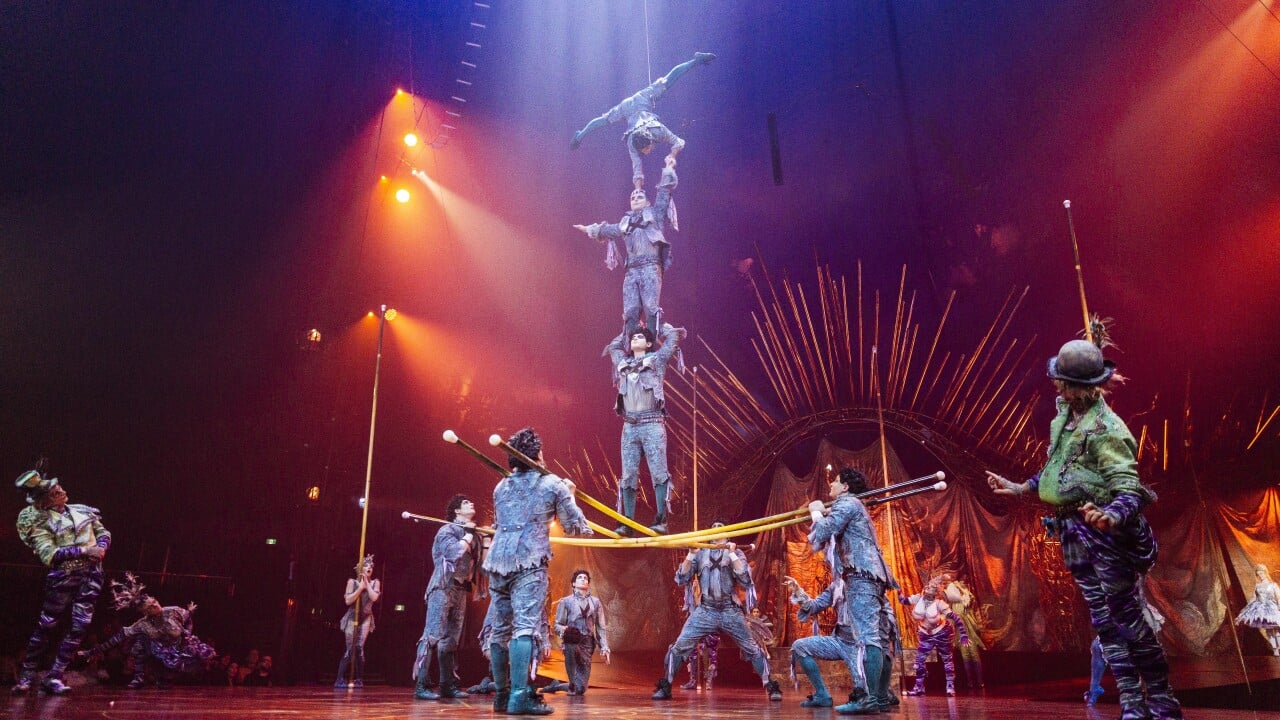 The Mirage and later megaresorts were also among the first Las Vegas developments that attracted corporate investment, leading to a huge injection of money for the city and the beginning of a new era. 
Vegas In The 21st Century 
The megaresort mania that gripped Vegas in the 90s is still very much alive.
This has been demonstrated by the opening of the city's newest resort, the 3,500-room Resorts World Las Vegas in 2021. 
As the most recent megaresort in Vegas, this gigantic complex offers some insight into what the future might hold for Las Vegas casinos.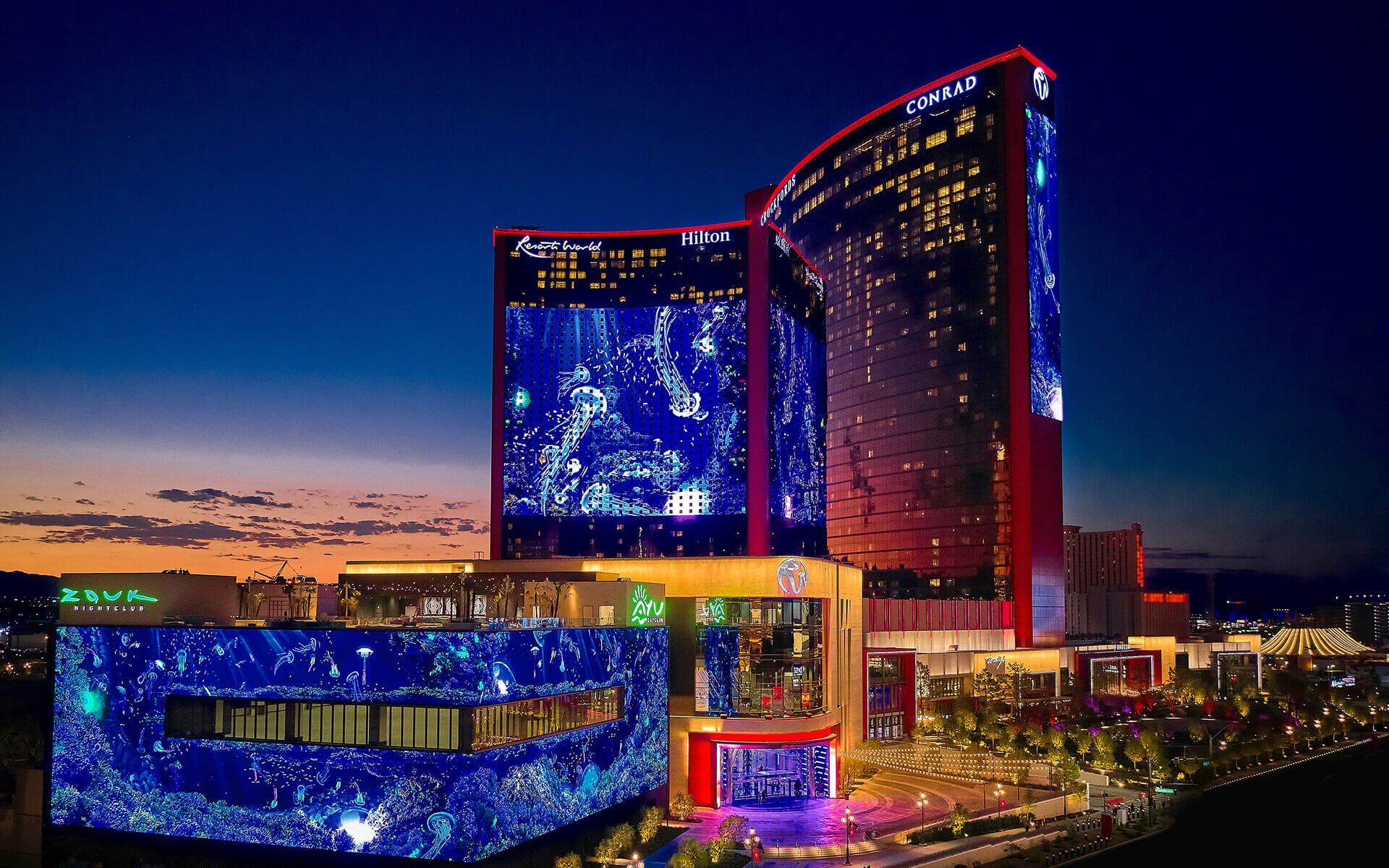 Of course, technology will play a huge role as it continues to transform the entire gambling industry.
For example, Resorts World offers cashless betting at slots and tables, plus an app that allows all purchases, including food and entertainment, to be made digitally. 
People used to solely travel to Las Vegas for gambling, however the city itself has become a huge attraction thanks to world-class sports teams, enormous convention centers, brilliant restaurants and tons of things to do. 
At the moment brick-and-mortar casinos still dominate Las Vegas, and there are around 150 in the city in general and 31 on the Strip.
However, one of the biggest changes facing Las Vegas casinos in the future is the rise of virtual, online gambling. 
There are worries that hyper realistic online gambling, including features such as live dealers, could reduce the number of gamblers who head to Vegas.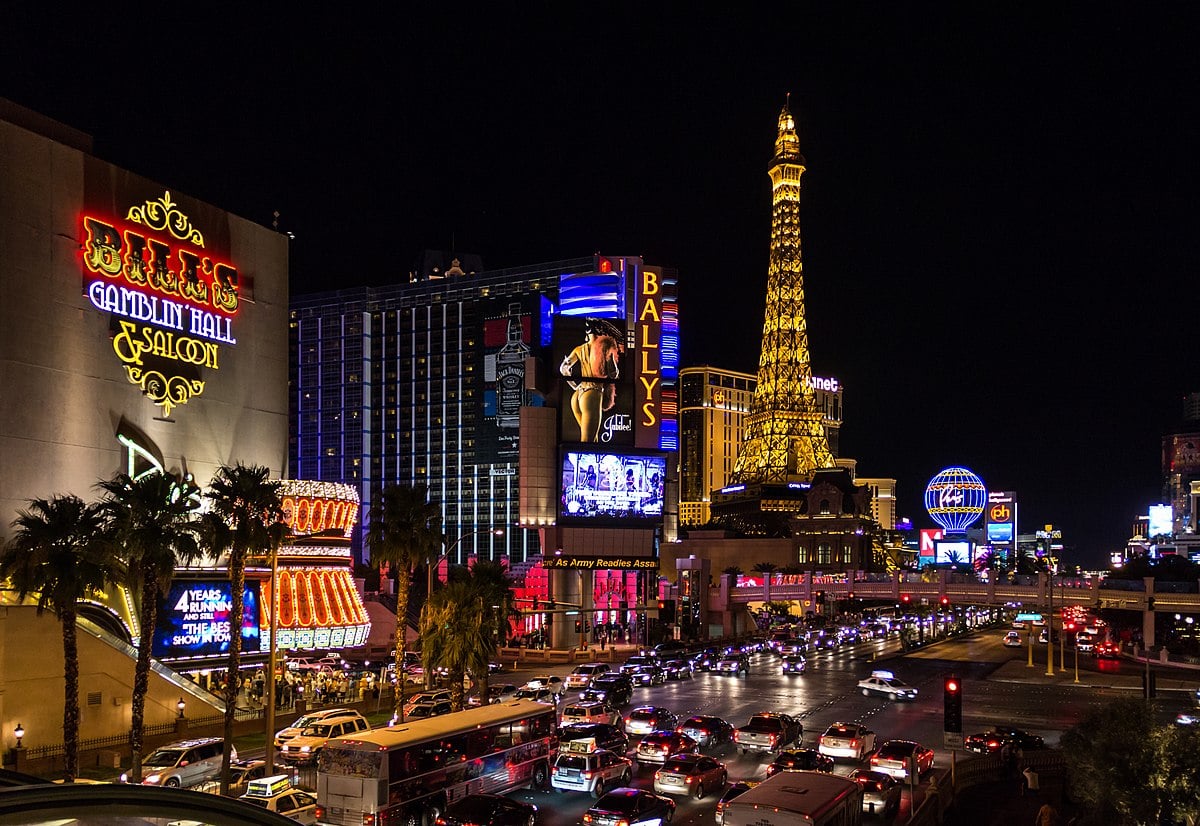 However, online gambling doesn't seem to have damaged the casino industry so far.
In fact, many brick-and-mortar casinos are doing extremely well by offering both virtual and physical gambling options. 
Las Vegas casinos have also dealt with similar threats before. Many people believed the widespread legalization of sports betting would damage Las Vegas casinos.
Instead, they have been performing brilliantly with Nevada sportsbooks taking record bets before the last Super Bowl.
What's more, many people believe the atmosphere and excitement Las Vegas is known for will always draw crowds to the city, meaning there will always be a demand for its casinos. 
Whatever the future holds it's probably safe to assume Sin City's casinos will find a way to cash in. After all, it's what they've been doing for over a century. 
Lead image: Lorie Shaull/Flickr