Besides the First Nations casinos, we also mentioned their strongest sides. Some operators offer diverse games, while others focus on one gambling type. Many of the best brick-and-mortar tribal casinos are also part of resorts or entertainment centres where the visitors can enjoy more than they hoped for. For your convenience, below, we listed the main sections in the article and added a Q&A section at the end of the blog post.
First Nation History & Canada Gambling Laws
Gaming pieces and tales of bets over competitions dating back to over 12,000 years ago prove how long ago the First Nations gaming in Canada began. The old trade routes between the tribes and tribal confederations existed for thousands of years and allowed people to exchange knowledge, products, and fun activities.
The arrival of the Europeans enriched the list of games and entertainments throughout the entire South and North Americas. The history of Native American gaming in the USA shows that the betting games in the southern country were also affected by colonists. We make a parallel between the cultures because many First Nation tribes' territories stretch over parts of Canada and the USA.
Today, First Nation Canadian players can enjoy dozens of gambling games at the brick-and-mortar casinos and the best online casinos in Canada for 2022. The First Nations Gaming Act of 1995 revolutionised the gambling industry, and now, over 634 recognised First Nations bands and governments could own and operate casinos or gaming locations.
Besides the Canadian government and the province's authorities, the gambling regulation is applied by First Nations' commissions like the Kahnawake Gaming Commission, the Saskatchewan Indian Gaming Authority, and more. Besides keeping the land-based and Canadian online gambling laws, those organisations are responsible for the licensing procedures of the First Nation casinos.
First Nation Casino Resorts in Canada
The First Nation casinos in Canada can be found in reservations and first Nations' land. They all operate according to the same rules and laws as the gambling locations in the rest of the province.
Currently, there are 25 licensed First Nation casinos that enter the gambling statistics in Canada. Since they are too many to describe individually, we will give you a brief overview of the games and the unforgettable experience they offer.
First Nation Casinos in Alberta
Tourists visit Alberta for its stunning beauty and the wonderous richness of fossils in the history museums and the wilderness. Many travellers prefer spending a few hours at the five First Nations casinos.
There is more than one native casino in Calgary, and they all dazzle with a unique vibe. Here is what you can expect from the rest:
⭐ Casino Dene: 250 slot machines, 10 table games, a non-smoking VLT lounge, 2 restaurants (River Ridge Café and Casino Dene Lounge), and the Courtyard Marriott hotel
⭐ Eagle River Casino & Travel Plaza: 250 slot machines, 12 table games, 6 poker tables, Timbers Bar & Grill, travel plaza (2400 sq.ft. convenience store and showers), 50 commercial truck parking spaces, and 3 high-volume diesel lanes
⭐ Grey Eagle Casino: 900 slot machines, 40 table games, a poker room, bingo, 3 restaurants (Little Chief Restaurant, Buffet & Restaurant, Blaze Bar and Grill), Stage Bar, 2500 seats, entertainment centre, and 1100 free parking spaces
⭐ River Cree Resort and Casino: 1100 slots, 34 table games, poker room, 2 restaurants (Sage and The Kitchen Buffet Bistro), 3 bars (Centre Bar, Lobby Coffee Bar, Tap 25 Sports Bar & Spectator Lounge), and the high-class Edmonton Marriott at River Cree Resort
⭐ Stoney Nakoda Resort Casino: 250 slot machines, 14 table games, poker room, off-track betting, 'The Ridge' restaurant, Sidelines Lounge, a hotel with 92 rooms and 18 suites, RV park and truck stop, shuttle service, outlet mall, indoor water park with swimming pool, 'Stoney Nakoda Resort' retail, and business centre services
If playing at the land-based native casinos in Alberta is physically impossible, we are glad to inform you that there are many excellent online casinos in Alberta, Canada. Players over 18 years of age can register and explore the game catalogues. The licensed and legit gambling sites have licences from the Alberta Gaming and Liquor Commission.
First Nation Casinos in British Columbia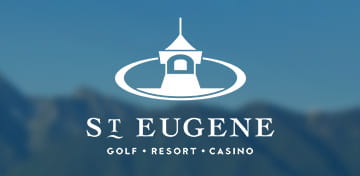 Anyone over 19 years can enter and play at British Columbia's First Nations casinos. This Canadian province has four First Nations casinos to which we wish to turn your attention.
Browsing the list below, you will notice that some casinos are part of resorts. With or without attached lodgings, they all offer amazing gambling opportunities for all visitors:
⭐ Casino of the Rockies: 240 slot machines, 4 table games, e-Roulette, e-Blackjack, lottery, off-track betting room, restaurants (The 19th Hole, and 'Kiʔsuʔk k̓ikiⱡ' (pronounced keysook- kick-ikch), golf, spa, indigenous programs, RV park, St. Eugene Golf Resort & Casino's hotel, and more
⭐ Chances Cowichan: 100 gaming machines and bingo
⭐ Chances Salmon Arm: 100 gaming machines (slots and blackjack), 124 electronic bingo machines, and a bingo room with 24 seats
⭐ Chances Squamish: 100 gaming machines, bingo (from Friday to Sunday), live band playing, and a restaurant
Apart from the casinos, throughout British Columbia province, there are also two racinos (Fraser Downs and Hastings Racecourse) and 44 destination and community casinos. Many people do not enjoy walking through the Canadian cold, so to them, we recommend trying the online versions of British Columbia's casinos or the best online casinos in the Northwest Territories.
First Nation Casinos in Manitoba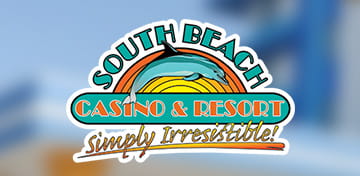 When we talk about Indian casinos in Canada, we can't miss mentioning the Manitoba First Nations Casinos Trust. The Crown corporation Manitoba Liquor & Lotteries owns and operates all land-based and online versions of the First Nation gambling locations.
Each casino and gaming room offer different games and extras to their visitors. Check them out and take a pick:
⭐ Aseneskak Casino: 160 slot machines, card games (poker and blackjack), and Eagle's Nest Restaurant and Lounge
⭐ Niichi Gaming & Leisure Centre: bingo, 50 video lottery terminals, and a restaurant
⭐ South Beach Casino & Resort: 600 slot machines, 6 table games, poker room, Mango's Restaurant, Blue Dolphin Lounge, South Beach Café, and a hotel with 93 rooms and 15 suites
⭐ Sand Hills Casino: 300 slot machines, casino games (blackjack and roulette), Texas Hold'em poker room, 'Dunes' buffet restaurant, Oasis Lounge, and a gift shop
⭐ Swan Lake First Nation Gaming Centre #7: bingo (Wednesday and Friday evenings), 30 Video Lottery Terminals, SLFN Community Hall
⭐ Swan Lake First Nation Gaming Centre #8: 30 Video Lottery Terminals
The indigenous casinos in Canada are not the only entertainment for gambling fans. There is also a racino – Assiniboia Downs Casino Winnipeg, and the casinos Club Regent Casino Winnipeg, McPhillips Station Casino, and Sand Hills Casino Carberry. We will describe online gambling further down this article, but here, we recommend you take a look at the best online casinos in Manitoba.
First Nation Casinos in Ontario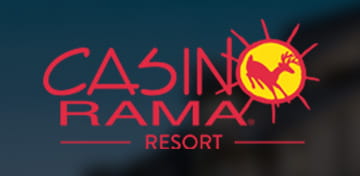 Ontario is also a location where you can enjoy several First Nation Casinos.
Every 19-year-old person can explore the vast options of First Nations gaming in Canada.
Players who like playing at the best casinos in Toronto will love each amazing native casino in Ontario below:
⭐ Casino Rama Resort: 24/7 access to 2400 slots, 110 gaming tables, 9 restaurants and bars, 5000 seat entertainment centre, hotel with 300 rooms and suites, spa, live shows, and Chippewas of Rama First Nation (Rama) events
⭐ Golden Eagle Charitable Casino & Gaming Centre: 3 table games, 435 bingo seats, keno, restaurant, and a concession stand
⭐ Great Blue Heron Casino: 545 slot machines, 60 table games, Waters Edge Buffet, and Lucky Stone Bar & Grill
Each Indian casino in Ontario is licensed by the Alcohol and Gaming Commission of Ontario. Besides the First Nations' gaming facilities, there are also Casino Ajax in Ontario and 17 racinos, racetracks, and motorways. They are not on tribal land and offer various casino games and wagering opportunities many players like.
First Nation Casinos in Saskatchewan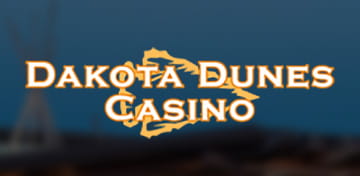 When we count the native casinos in Canada, Saskatchewan province has six owned by Saskatchewan First Nations. All gaming locations in this province are regulated by the Saskatchewan Indian Gaming Authority and work according to the First Nations Gaming Act.
Each of the casinos is special in its way, but what is equally impressive in all of them are the excellent gaming opportunities. Here is what you can expect to find at the different facilities:
⭐ Bear Claw Casino & Hotel: 132 slot machines, 6 table games, Growler's Restaurant and Lounge, Bear Claw Lodge
⭐ Dakota Dunes Casino: 583 slot machines, 18 table games, Dakota Dunes Restaurant, Dakota Dunes Golf Links, free shuttle service from Saskatoon, free valet parking, 700 seats live entertainment venue and more
⭐ Gold Eagle Casino: 325 slots, 8 table games, Kihiw Restaurant, and more. This is an award-winning location (2019 Saskatchewan Tourism 'Employer of the Year Award', 2017 Diamond Award in 'Online Marketing' and Silver Award for 'Casino Floor Promotion')
⭐ Gold Horse Casino: 250 slot machines, 5 table games, 18 electronic table games, bar & grill, and a deli
⭐ Living Sky Casino & Sky Centre: 180 slot machines (ticket in – ticket out), 5 table games, Horizons Restaurant, Sky Centre (multi-purpose entertainment venue with 565 theatre seats)
⭐ Northern Lights Casino: 525 slot machines, 11 table games, Northstar Restaurant (Buffet), deli, and Starlight Lounge
⭐ Painted Hand Casino: 260 slots, 6 table games, Legends Restaurant, and a lounge
Besides the First Nations casinos, there are two non-native venues in Saskatchewan province – the casinos Regina and Moose Jaw. They are created and operated by SaskGaming (a gaming corporation created under the Saskatchewan Gaming Corporation Act).
First Nation Casinos & Online Gambling in Canada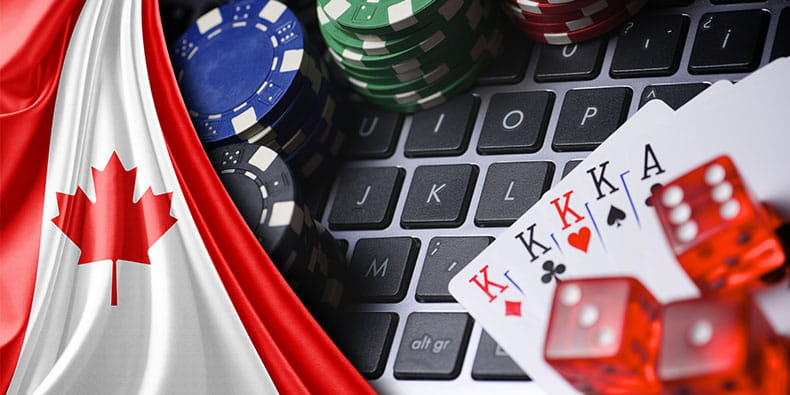 Players who like Indian casinos in Canada's provinces will be disappointed to hear that First Nation casinos don't have online versions. Many tribes worry that the iGaming market will hurt their land-based business. The other bad news is that Canada's online gambling regulation still does not allow the creation of online casinos on First Nations land.
That is why, if you can't make the trip to a Native casino, you can always play at the best real money online casinos in Canada. There are over 250 legal gambling websites in all provinces owned by more than 50 operators. We browsed through the best gambling sites in Canada and ranked them according to the games they offer:
Online gambling in Canada has recently gained popularity among local and offshore players. The only requirement is gamblers to be over 19 years old (or 18 years old in Quebec, Manitoba, and Alberta). If that condition is met, they can register at the new online casino sites in Canada, knowing they are playing at licensed and secure locations.
First Nation Casinos in Canada Important Questions
Learning what the First Nation casinos in Canada offer their guests is the first step toward planning a trip to them. To help our readers, even more, we collected and answered several important questions which can be useful to anyone choosing a tribal Canadian casino.