Cryptocurrency prices are going up this week, and XRP price has not been left behind. The leading cross-border money transfer token increased 7.8% in 24 hours to exchange hands at $0.3780 at the time of writing amid a market-wide recovery.
Investors are not waiting for the Federal Reserve (Fed) decision on interest rates later this month to decide where the markets would go (up or down) and are stepping on the gas to get their desired outcome.
Earlier projections had foreseen XRP price reaching $0.38 this week, but with the trend above $0.37, the token could reach highs around $0.55. For now, all eyes are on the bulls' ability to hold support at $0.37, allowing investors to expand their gaze to $0.50 and $1.00, respectively.
The XRP price technical outlook seems strongly bullish, with the 50-day Exponential Moving Average (EMA) (in red) at $0.3676, protecting its immediate downside. XRP price will need to crack resistance at the 100-day EMA (in blue) at $0.3846 to carry on with the uptrend.
A continued bullish outcome is probably following the confirmation of a buy signal from the Moving Average Convergence Divergence (MACD) indicator. Realize the MACD (line in blue) crossing above the signal line (in red) while reaching into the positive region – above the mean line (0.00).
This technical scenario reinforces the bullish grip on XRP, with the path of resistance likely to remain to the upside. It is worth mentioning that XRP is already trading above some critical levels, including the lower falling trendline (dotted) on the daily time frame chart and the 50-day EMA.
A daily close above the 100-day EMA would encourage more buyers to join the $0.50 bound flight. Subsequent buy orders may be placed slightly above the immediate resistance at $0.3848, paving the way for a possible exit at the 200-day EMA (in purple) at $0.4220 and the upper falling trend line (continuous). Traders will strengthen their bullish forecasts to $0.50 and $0.55 with price action above this trend line.
On the downside, support at the 50-day EMA remains crucial to the uptrend's continuation. However, if broken, it may mark the beginning of a pullback from the weekly highs.
Traders shorting XRP may do so with the price slightly below this moving average and possibly book profits at the lower trend line (dotted) and the primary support at $0.30. XRP is unlikely to drop further than this major support at $0.30, which has generally been respected since June 2022.
SEC vs. Ripple Lawsuit Updates Ahead of Final Court Ruling
The cryptocurrency community is looking forward to the court's final ruling on the case filed by the United States Securities and Exchange Commission (SEC) in December 2020, which is near, yet still far.
As the world waits for D-Day, both parties are tussling over the sealing of certain documents. According to a recent tweet by Ripple's attorney James Filan, the SEC filed a reply motion vis-à-vis Ripple's stance on sealing key documents.
(2) James K. Filan 🇺🇸🇮🇪 126k (beware of imposters) on Twitter: "#XRPCommunity #SECGov v. #Ripple #XRP The SEC has filed its Response in Partial Opposition to the Ripple Defendant's Motion to Seal certain documents filed in connection with the parties' Cross-Motions for Summary Judgment. https://t.co/ENaMe9p8Lg" / Twitter
Ripple lawyers had filed a motion objecting to the regulator's request to keep certain documents sealed based on the matter entering the summary stage. The defense would like the judicial documents to remain in the public domain.
The date for the final submission has yet to be set despite both parties filing their final submissions. Filan has opined before that the matter between Ripple and the SEC could be settled in March.
A win for Ripple would be a big win for XRP and the crypto market. Investors expect XRP price to rally massively upon the crypto company's likelihood of a win. On the other hand, a win for the SEC could hurt XRP's standing in the crypto market, possibly causing another crash.
XRP Price Alternatives To Consider
The Ripple vs. SEC case outcome will greatly impact XRP price and carries a high-risk factor. Investors can manage their risk by diversifying their portfolios with up-and-coming crypto projects with the ability to rally after listing on exchanges for the first time.
Meta Masters Guild (MEMAG)
This new crypto project revolutionizes how you and I view play-to-earn (P2E) gaming platforms. The team believes existing P2E projects like The Sandbox, Axie Infinity and Decentraland, among others, are yet to tap into the sector's full potential, leaving gaps that must be filled if the industry is to survive.
Meta Masters Guild is building games that people actually enjoy spending time playing and not just earning money. They want to provide genuinely high-quality, fun games that people want to play. After that, they will bring up avenues for players to earn money and be compensated for their value to the ecosystem.
Players in the Meta Masters Guild's world will earn via a currency dubbed Gems, which can be spent in various ways. For instance, a player can swap Gems to MEMAG tokens to stake for more rewards. The Gems can also buy in-game NFTs or cash out by swapping to other cryptos like ETH.
Users will be rewarded not just for playing games but for their contribution to the ecosystem. Some activities that may earn users' money range from building games to providing in-game assets to high-profile players, creating content, and engaging in community giveaways and events.
Investors can buy MEMAG in an ongoing presale that has already raised $46k, selling one token for 0.007 USDT.
FightOut (FGHT)
Move-to-Earn (M2E) coins continue to gain popularity in the crypto industry as they strive to help people lead healthy lifestyles. Projects like STEPN, SweatCoin and Step App currently rank top among this asset class. However, they are yet to fully decentralize the fitness industry and allow everyone to benefit, including the stakeholders and the clients – something FightOut believes it will achieve.
FigthOut recognizes that the future of M2E lies within Web3, with tools that harness monetary value for both users and stakeholders (gym owners). Gamification of M2E not only creates value but encourages people to build positive habits.
With the new ecosystem, FightOut hopes it will remove barriers to entry that come in the form of Web3 knowledge and expensive starter NFTs associated with platforms like STEPN.
The money raised from the presale will enable FightOut to build an M2E fitness app and gym chain that gamifies the fitness lifestyle, where users will earn rewards for completing workouts and challenges.
Related Articles:
Meta Masters Guild – Play and Earn Crypto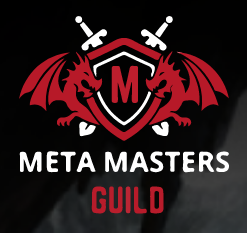 Innovative P2E NFT Games Library Launching in 2023
Free to Play – No Barrier to Entry
Putting the Fun Back Into Blockchain Games
Rewards, Staking, In-Game NFTs
Real-World Community of Gamers & Traders
Round One of Token Sale Live Now – memag.io