Today's global crypto market is slightly bearish, with a 0.8% decline in its value, which stands at $1.22 trillion. The apex cryptocurrency, Bitcoin, has a market cap of $567 billion and a dominance of 46.39%. However, BTC's price is down by 0.5%.
Despite Bitcoin's slight retracement, some altcoins and memecoins lead the top gainers today based on trading positions and recent developments within their ecosystem.
Bitcoin SV (BSV)
Bitcoin SV is trading at $39.88, representing a 3.7% increase in its price in the last 24 hours. Also, its seven-day gains stand at 11.6%.
A Japanese crypto firm BitTrade announced its inclusion of Bitcoin SV BSV for lending purposes on July 27. According to the announcement, the lending period is 90 days, and the lending rate is 5% annually.
Including BSV for lending will likely boost its adoption in the Japanese market and contribute to the recent spike in its overall value.
Also, Bitcoin SV developers announced the launch of their bounty program to reward users for responsible disclosure of bugs and vulnerabilities on their blockchain.
Based on the information, up to $100,000 will be distributed to users in the program reaffirming the network's stance on security.
BSV Bulls Sustaining the Rally
BSV trades in the green, forming a fifth consecutive green candle on the daily chart as the bulls dominate. It is trading above its 50-day and 200-day Simple Moving Averages (SMA), with bullish sentiment in the coming days.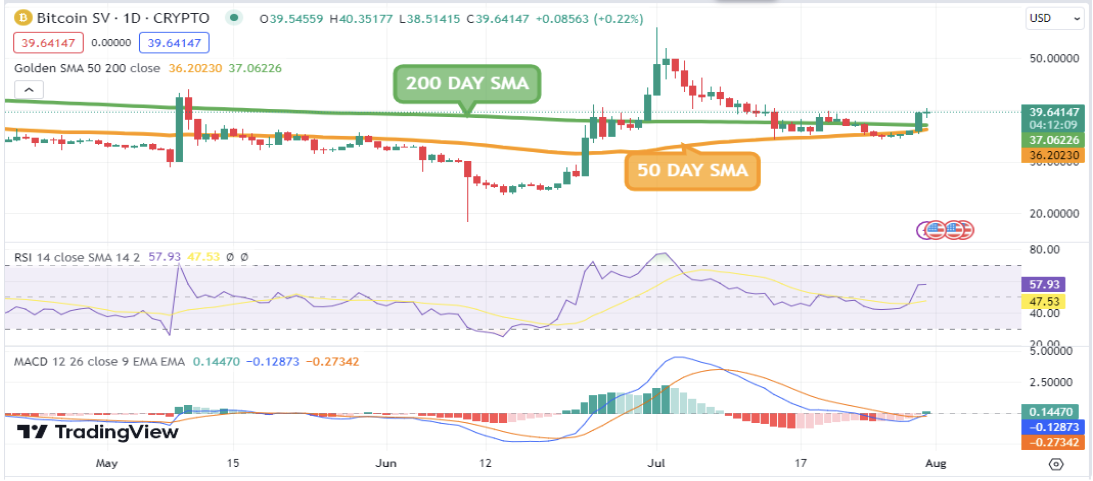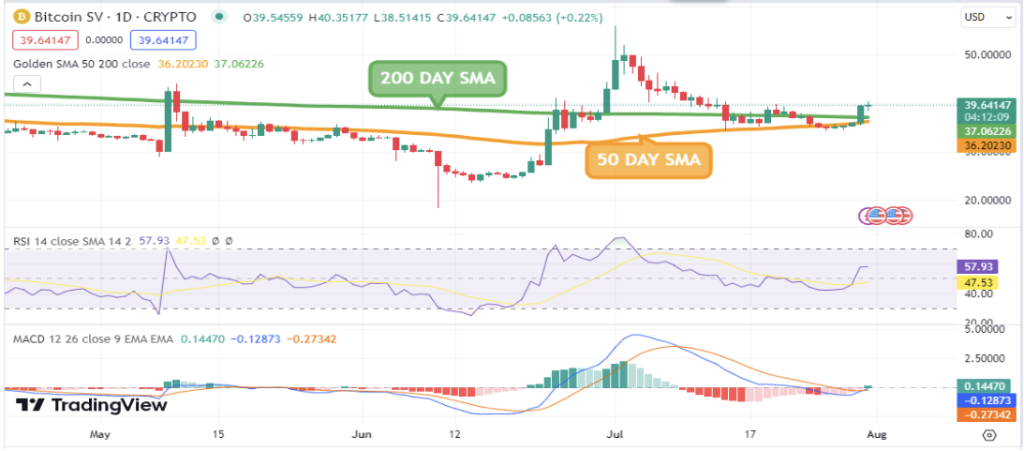 The large green candle formed yesterday propelled BSV's price above the 200-day SMA, implying that the bulls are determined to control its price action in the long term.
Also, the Relative Strength Index (RSI) is at 57.93, rising from the neutral region to the buy zone as more traders adopt long positions. The Moving Average Convergence/Divergence (MACD) has crossed its signal line, reflecting the rising bullish pressure. Also, the Histogram bars are green, confirming the bullish trend.
BSV will likely retain its price gains in the coming days till the bears gather enough momentum to force a retracement.
Launchpad XYZ (LPX)

Launchpad XYZ is a tool for trading providing traders with vital insights. Its AI-powered User Interface combined with its exotic features makes it more appealing.
Launchpad XYZ is pushing Web3 expansion among its users, focusing on independence and decentralization. LPX is the utility token vital to unlock the full benefits of this analytical ecosystem.
Based on its exciting roadmap, it also prioritizes raising capital for new projects, providing them with a launch pad in the crypto market.
Features Of Launchpad XYZ
Launchpad XYZ is a master trading tool with deep insights, sentimental analysis, and a news feed in real-time, aiding trading profitability
Its key features are;
Trading Edge
Crypto trading is competitive, with bots and whales controlling most market movements. Launchpad XYZ provides traders with market insights giving them an advantage over competitors.
Also, its users access news, historical data, and live feeds for better placement of their trades.  These features help a trader make more profitable trades and benefit from the crypto market.
High-Quality Trade Terminal
On the platform, a terminal feature helps users execute trades at peak market conditions to make maximum profit. It executes trades at high speed, with a low margin of error for best results.
Educational Support
It offers users learning opportunities about the web3 ecosystem granting them insights and analysis.
Users receive insights on a token's potential, reliant on the platform's AI technology. It protects users from scams and low-liquidity crypto projects.
LPX Presale Journey 
Launchpad presale is live and one of the most significant events 2023 based on its utility. A price increase follows every new presale stage rewarding early investors. 1LPX token is a $1.21 million benchmark out of its goal of $1.55 million. Early investors receive paper gains based on the price increase at each presale stage.
Chimpzee (CHMPZ)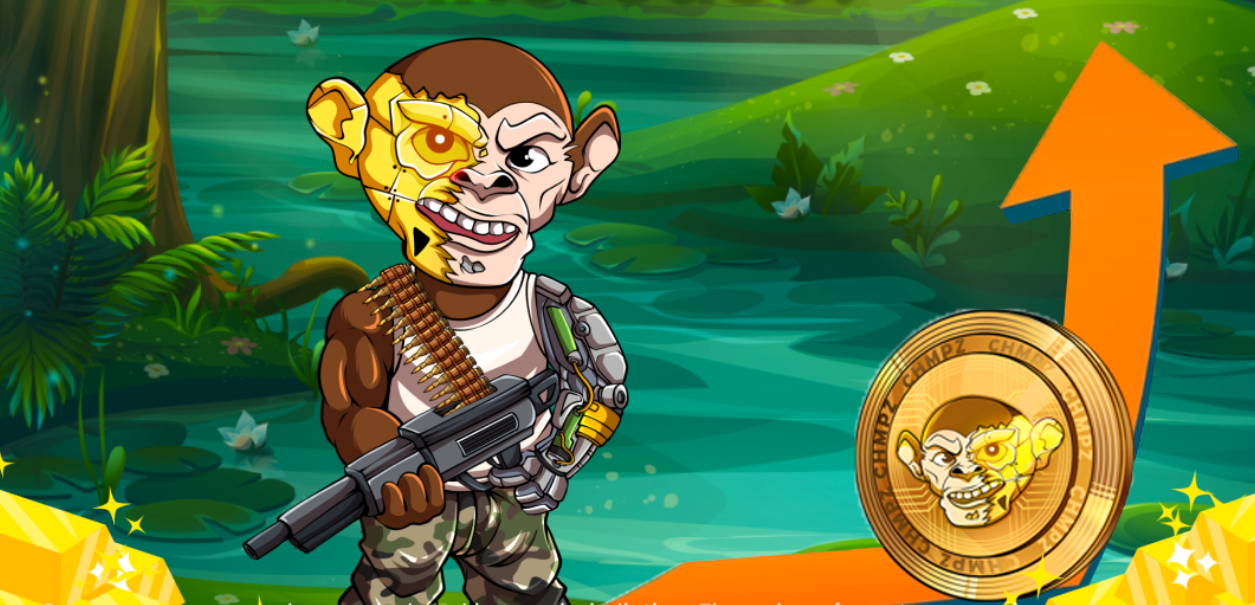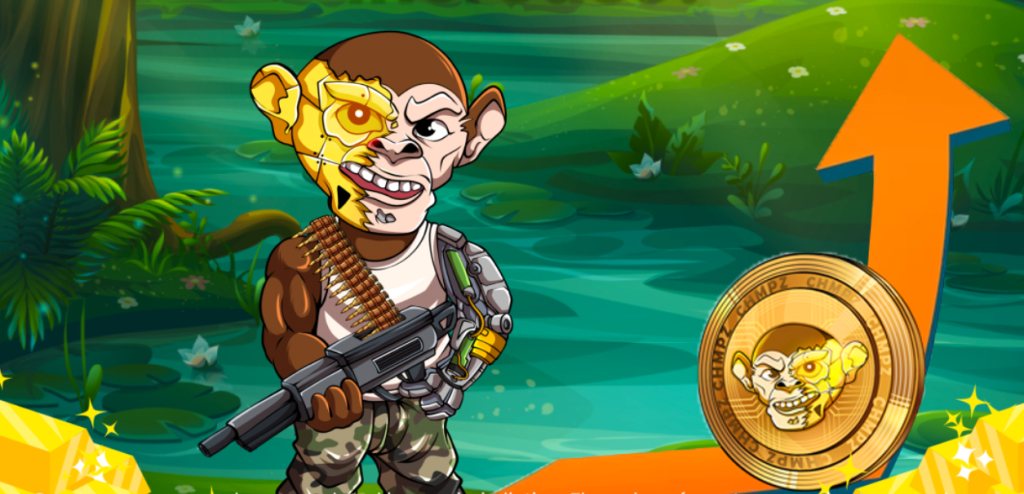 Chimpzee is an eco-friendly project committed to preserving nature and wildlife from extinction. The key focus is on trees, endangered species, and habitats. It relies on Web3 technology backed by blockchain to achieve its environmental goals.
$CHMPZ is the utility token that grants users access to eco-activities within the system. It is on presale, and early investors will earn nice rewards when the presales officially conclude.
The developers formed the project and its Play-to-Earn (P2E) model based on its fascinating storyline.
Max Chimpzeeski, the lead character in the game, is a scientist who opts to save animals and plants from extinction. This story originates in the heart of the African jungle.
Therefore, he created a weapon to combat poachers, preserve wildlife, and combat deforestation. Chimpzee is a weapon forged for protecting the environment and endangered species. It is part machine, part man, and part ape.
Top Features
Chimpzee gives users vital opportunities to earn rewards based on engagement in several activities.
The Shop: The Chimpzee shop promotes the Shop-to-Earn (S2E) model providing users with CHMPZ tokens for shopping as additional income.
NFT Marketplace: The NFT marketplace focuses on the Trade-to-Earn (T2E) model. Users earn NFTs as rewards for participation in the marketplace. Also, users trading on the NFT marketplace receive a fraction of the platform's fees as rewards.
Zero Tolerance Game: This features the play-to-earn (P2E) model giving users CHMPZ tokens as rewards for their active participation in gaming.
CHMPZ Presale
CHMPZ tokens are on presale, granting investors opportunities to enter the project early and earn rewards. The presale is at stage 8, and each token is worth $0.000775. Also, 1 USDT converts to 1290 CHMPZ  quite affordable for investors to stack these tokens.
A price increase will occur in 4 days, raising the price to $0.00085. The presale is above the $1 million milestone and approaching its $1.14 million target in the current presale stage.
Also, an airdrop event for its users is available on the official website. Its official listing price is $0.00185. This price will potentially reward initial investors with paper gains of approximately 176%.
Also, CHMPZ holders will gain up to 125% bonus coins on early purchases. However, this bonus offer ends in 1 day.
Wall Street Memes (WSM)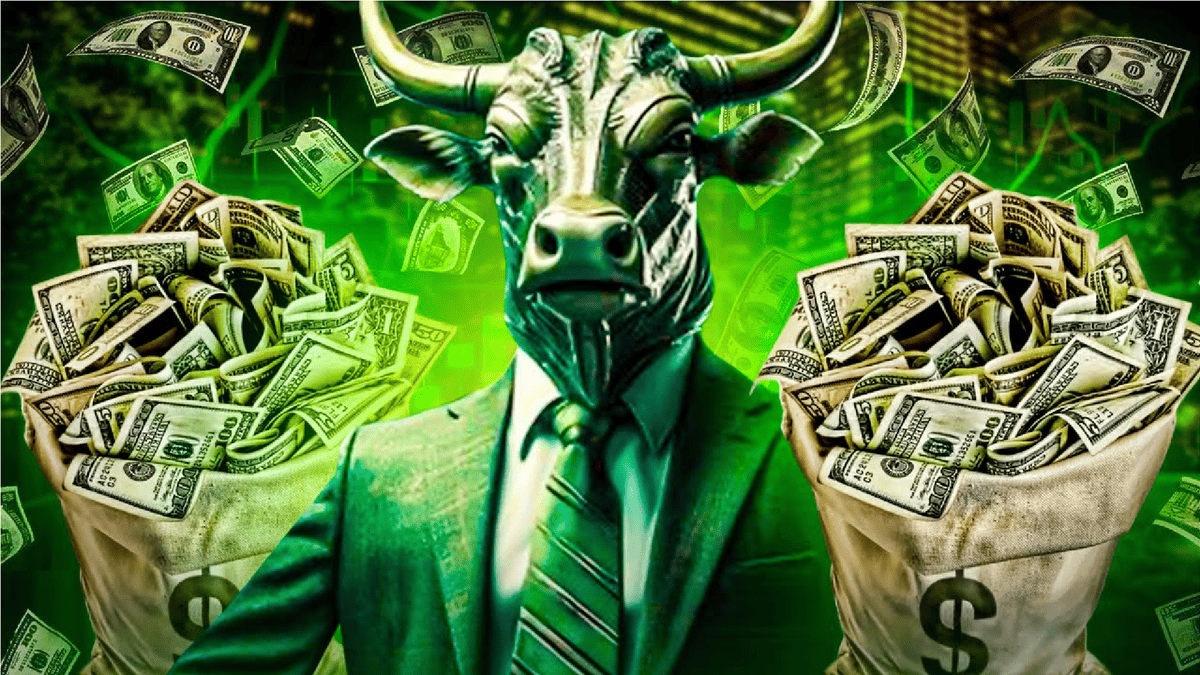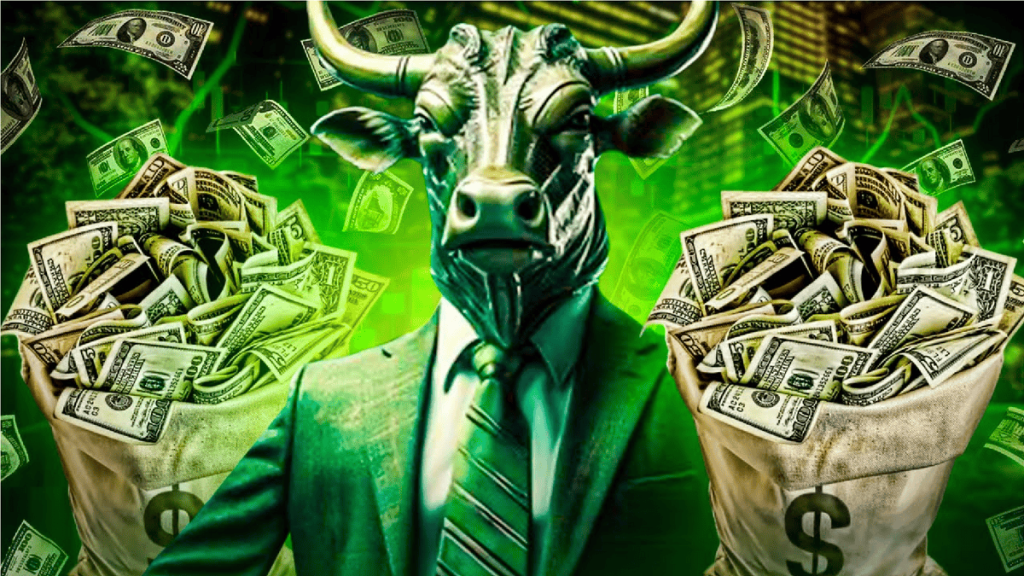 Wall Street Memes (WSM) is a memecoin project created to tackle the rising menace of a capitalist society. It allows small investors to profit while shielding them from the whales and market monopoly.
Wall Street Memes is one of the top presales in the memecoin category, attracting the attention of Elon Musk as proof of its rising social status.
This project celebrates the triumph of the internet over capitalism inspired by Gordon Gekko's belief that greed is good and the wealth he realized from trading seemingly worthless stocks.
The development team states that Wall Street Memes will allow users to exchange goods, services, and $WSM-crested merchandise as the project unfolds.
$WSM, its native token, is riding the current wave of the Memecoin rally in 2023. It seeks to replicate the early success of $DOGE and $PEPE. Also, Wall Street Memes is backed by blockchain technology, maintaining a transparent network for its users.
It hopes to tokenize the revolution of the common trader repeating the historic Gamestop Fiasco and the Wall Street Bets revolution that created a similar effect.
Based on its roadmap, future listing on crypto exchanges is the next target after the presales.
Features
Wall Street Memes (WSM) comes with exciting features such as,
Meme Culture: $WSM as a meme coin relies on community power. Therefore, it creates a fun-themed ecosystem centered around its memes.  Users will engage in meme creation contests and exchange funny memes on social media.
Blockchain Reliance: This platform uses advanced blockchain technology to speed up transactions. Therefore, it eliminates the regular limitations of traditional financial systems.
DeFi Services: Users operate a decentralized finance model storing their tokens in a crypto wallet where they hold the sole custody. Also, the platform is safe from hacks since it uses deep cryptographic techniques to secure users' assets.
Strong Community: The WSM community is expanding rapidly as investors scramble to join the platform. Its rising relevance will spur interest from other users to sign up as the presale ends.
WSM Presales, One Day Left To Price Increase
The Wall Street Memes $WSM presale is just one day away from another price increase granting early investors paper gains.
It is above the $18.9 million mark and fast approaching its target of $19.95 million at this stage. 1 WSM is worth $0.325, and the subsequent price increase will send the token to $0.0328 in a few hours.
Investors must act quickly before a potential price increase and take advantage before the presales are over.
Compound (COMP)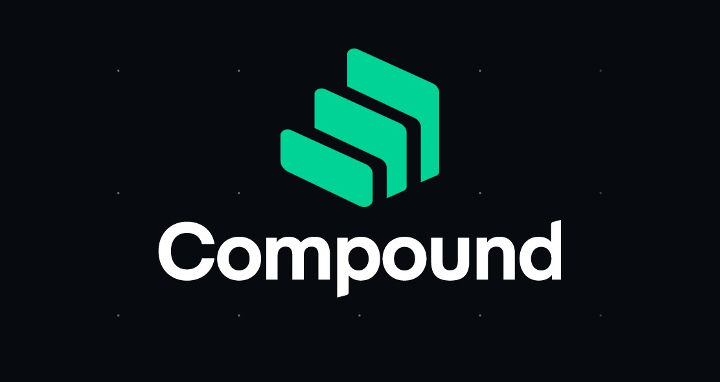 COMP shows price volatility trading at $67.99 today. Despite the 5.4% drop in its price in the last 24 hours, it still retains its 7-day gains of 7.6%.
On July 6, Compound developers announced the release of Encumber, which allows anyone with functional internet to access financial services on a permissionless network. Therefore, it eliminates the need for third-party custody of digital assets.
Encumber separates token ownership from the right to transfer them. It implies that when token owners encumber their tokens to another account, they hand over exclusive transfer rights to that account while maintaining ownership.
However, the token owners still retain other benefits, such as airdrops, the right to access content and events, and governance rights while participating in DeFi.
It is an advanced version of ERC-20 allowances. The ERC-20 allowances allow another account to transfer a specified token amount. Encumber facilitates a similar function but ensures the tokens are available to the original owner when needed.
It finds several applications, including collaterals for lending markets, incentivizing protocol governance, options, and short-term financing schemes. This program further confirms Compound's status as a top DeFi platform and might positively influence COMP's price.
Also, the developers announced the deployment of CometWrapper for mainnet USDC and WETH. CommetWrapper is a wrapper for CompoundV3 tokens to keep them static.
It was created for all developers and CompoundV3 integrators. This confirms the continuous development taking place on the Compound's network.
COMP Suffers Retracement As Bears Return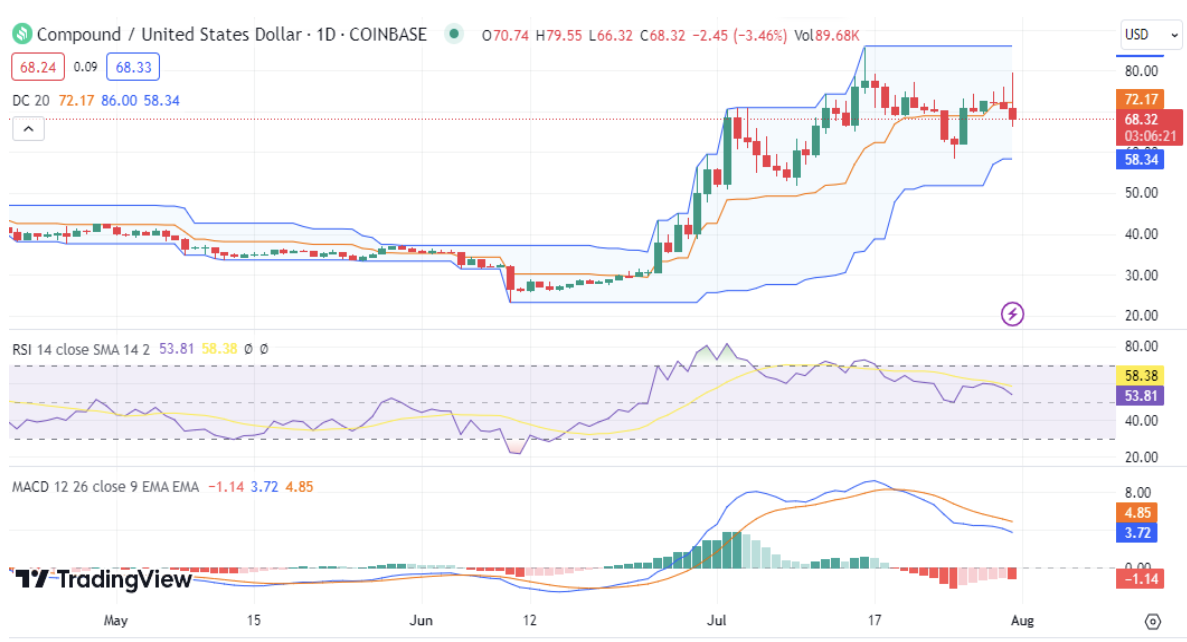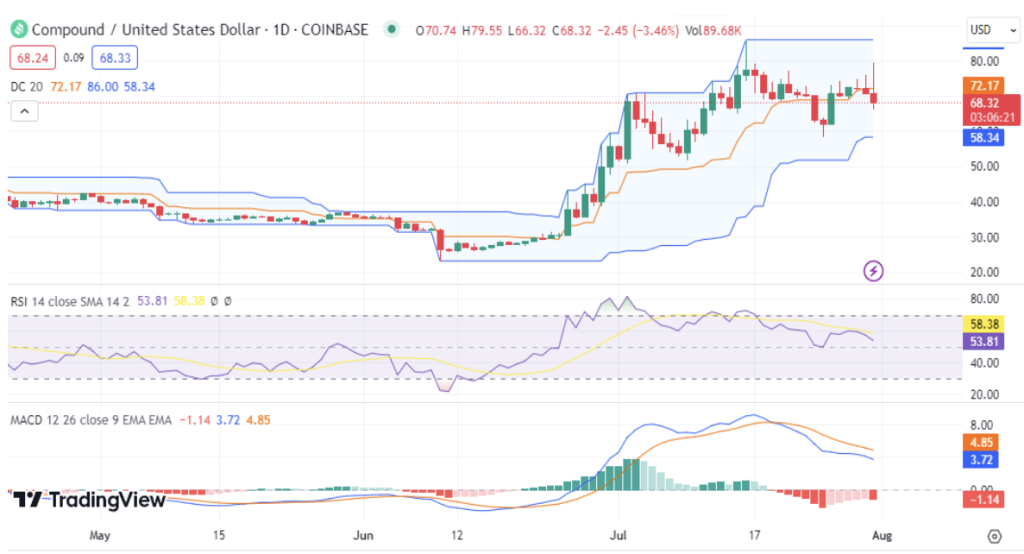 COMP is under bearish pressure today despite holding unto most of its gains the last week. It has formed a third consecutive red candle on the daily chart moving into a downtrend as it also drops into the lower region of the Donchian Channel.
Also, its RSI value is 53.81, dropping from the neutral zone into the oversold region, implying that traders are increasing short positions in the market today.
The MACD has dropped below the signal line, confirming that the bears have seized control today, and the Histogram bars are red. Despite the bearish outlook, a long-term price recovery remains a possibility.
DeeLance ($DLANCE)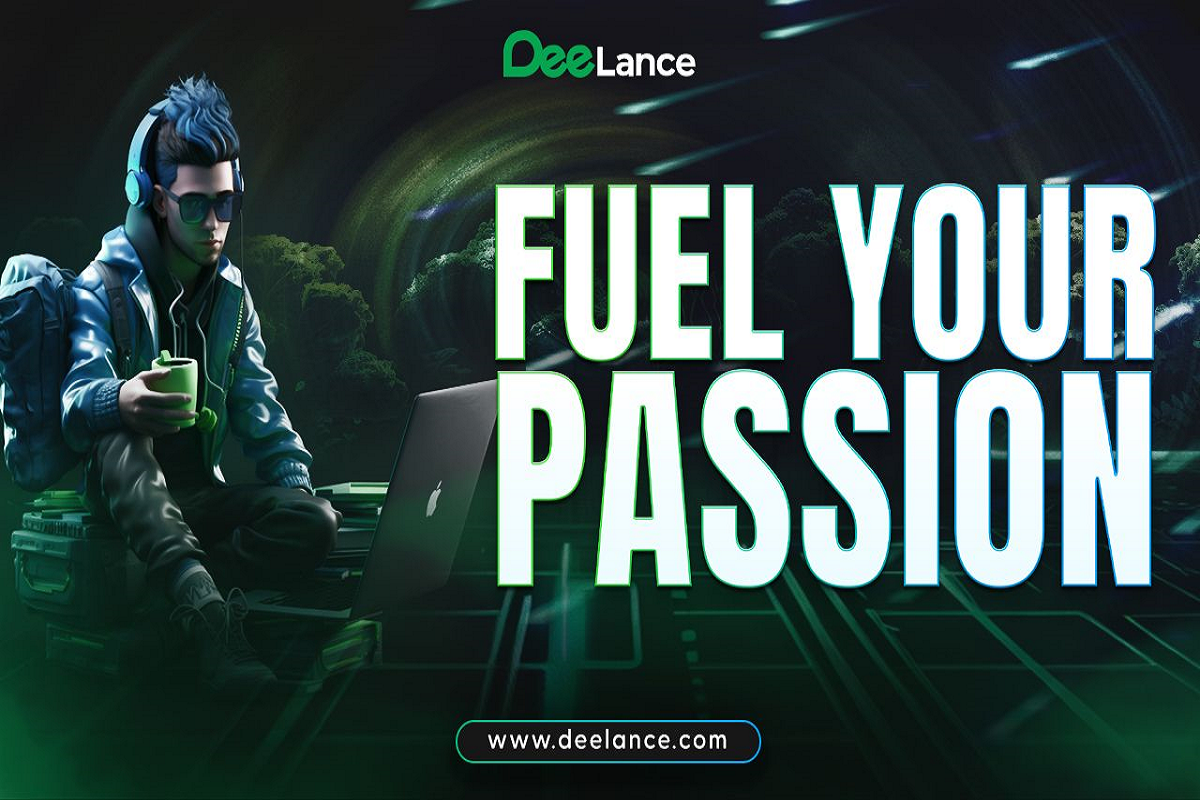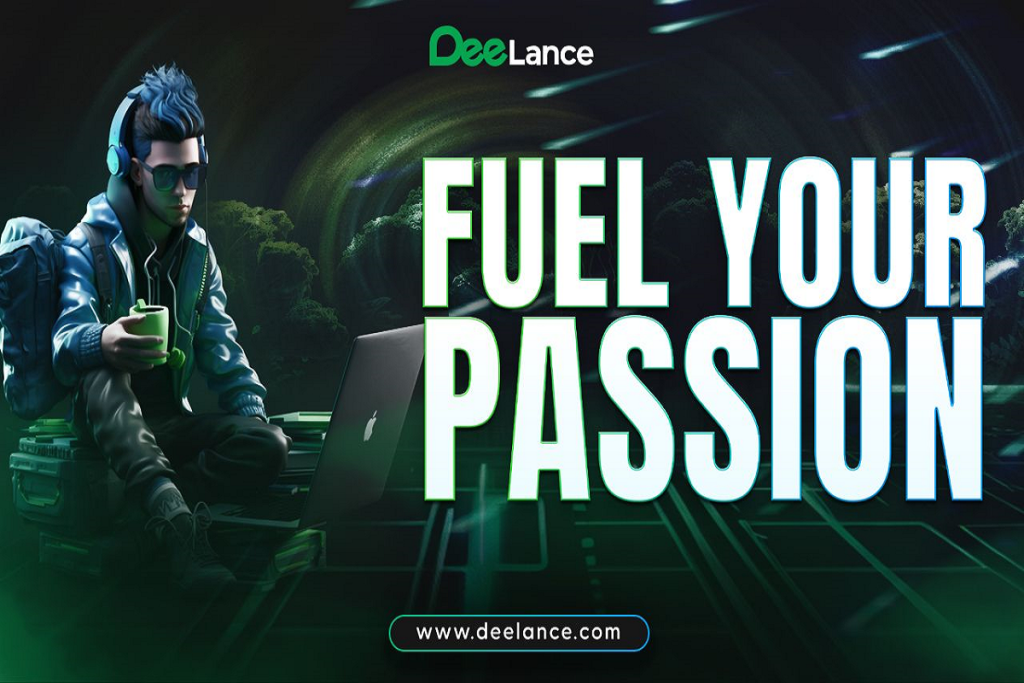 DeeLance is a crypto project linking freelancers to quality work opportunities leveraging the power of blockchain technology. It operates a decentralized, fully transparent, trustworthy, and secure platform for freelancers and clients to obtain the best results.
$DLANCE is the utility token on presale and presently above the $1.709 million mark showing massive investor interest with limited time left. The token is the platform's payment medium for goods and services, unlocking its holders' full benefits.
Freelancing and remote work grew massively during the COVID pandemic. However, work opportunities are not easy to come by for freelancers. DeeLance offers a non-discriminatory approach to the job hunt for freelancers.
The vision for job security and reliability is detailed in the roadmap and is part of the ecosystem.
Also, an NFT marketplace and a Metaverse will launch after the presales and before the end of 2023. These facilities will provide users with a more balanced experience.
Additionally, DeeLance gives its users some of the lowest rates in the freelancing niche with unrestricted and non-discriminatory job access, unlike most sites that offer restricted access to VIP members.
 Top Features
DeeLance gives its users access to exciting features listed below.
Fully Decentralized Platform: DeeLance is decentralized and does not rely on a single person or organization to carry out its operations, thus overcoming monopoly and favoritism. Instead, it relies on a growing and robust community to advance the ecosystem. This system aids transparency and security, eliminating potential network failure points and preventing attacks.
Smart Contract Compliant: DeeLance uses secured smart contracts to execute transactions between freelancers and clients safely and with high processing speed. Smart contracts increase the speed of transactions on the blockchain while protecting vital sender and receiver data.
Transparency: DeeLance records all transactions on its blockchain to maintain trust and transparency among its users. It enables freelancers and clients to track their transactions and note previous rates.
Affordability: Transactions on the platform are executed at low cost and affordable rates, making it ahead of competitors in the online job hunt niche. This consideration reduces the financial burden on freelancers while maximizing their profits.
Escrow Protection: DeeLance protects its users from payment disputes, ensuring they receive timely payments. It offers freelancers Escrow protection becoming a middleman to store funds securely and guarantee payment once all conditions agreed upon are satisfied. It provides a welcome relief to freelancers preventing them from completing tasks and getting scammed of their payments.
NFT Marketplace: Freelancers can immortalize their work as DeeLance converts them to NFTs tradable on the NFT marketplace.
Freelancers earn royalties from these NFTs, which serve as a source of passive income and added incentives.
With the $DLANCE token, users can transact in the marketplace without restrictions. Also, NFT holders get exclusive access to other incentives such as themed meeting rooms, job fairs, advertising links, and virtual galleries.
The Metaverse: DeeLance will unveil a fully functional Metaverse in its ecosystem after listing. This provides freelancers with a unique space unavailable on job boards.
Users will conduct virtual meetings in unique rooms and participate in virtual exhibitions and networking events to display their work.
DeeLance Presale Ending Soon
DeeLance presales are less than 1 hour away from selling out at $0.048 per token. According to information on the website, this is the last presale stage, with over $1.71 million raised out of the $1.8 million target. Investors must rush in now and take advantage before the tokens are sold out.
The presales offer an investment chance for users to join the project at the early stages to maximize rewards with a potential price increase. $DLANCE's official listing price is $0.057, and it will likely list on top exchanges worldwide, leading to a rise in its value.
Uniswap (UNI)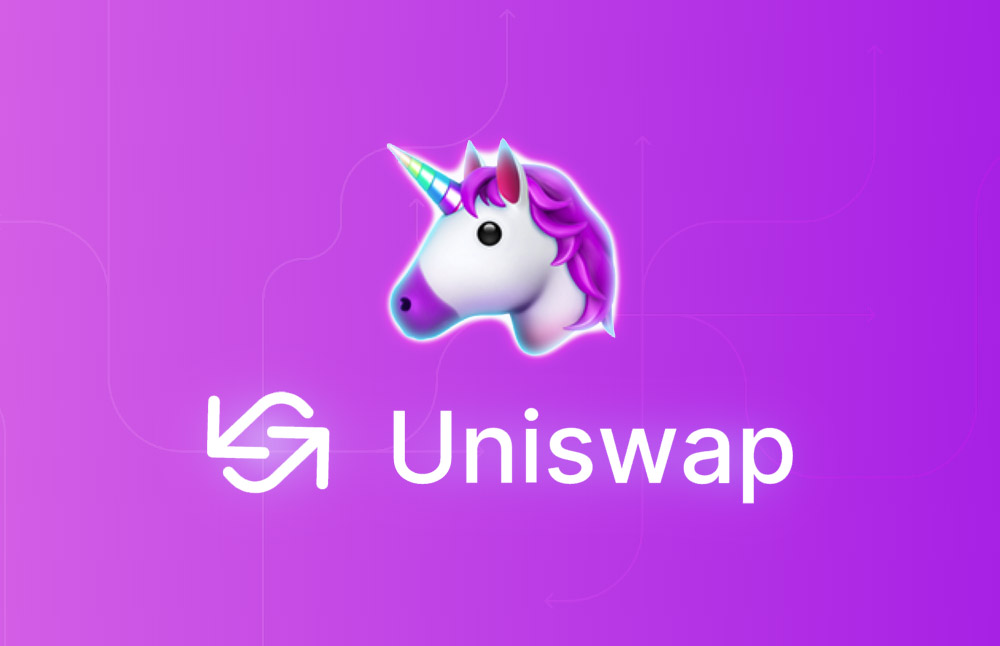 UNI is the governance token of the popular Uniswap crypto exchange. It is trading at $6.48, representing a 2.5% increase in its price in 24 hours.
Uniswap, in a blog post on July 17, introduced the UniswapX protocol. It is available on the Ethereum Mainnet and will expand to other chains and the Uniswap wallet.
Also, the developers hinted at plans to launch a cross-chain version of the UniswapX that combines swapping and bridging seamlessly. This upgrade might likely be one of the factors behind the price gains today.
In a July 31 blog post, Uniswap talked about the benefits of their Permit2 smart contracts. Rather than signing a token approval for each new smart contract, the approvals are shared and managed across different contracts for a unified, cost-effective, and safer UX.
The features of this software include permits for any token, expiring approvals, signature-based transfers, batch approval and transfers, and batch revoking allowances.
This innovative smart contract feature shows why Uniswap is ranked as a leading DEX and will likely positively affect UNI's price.
Additionally, Uniswap developers announced a Bug Bounty to reward users for responsible bug disclosure. According to the blog post, rewards will be announced based on the bug's risk level to the ecosystem. The rewards can be up to 2,250,000 USD.
The bounty covers vulnerabilities and bugs in the Universal Router contract code, the Permit2 contract code, the V3 contract code, and the UniswapX contract code.
These incentives within the ecosystem will encourage more users to join the project and adopt the tokens, thereby boosting its overall value.
UNI in An Uptrend Today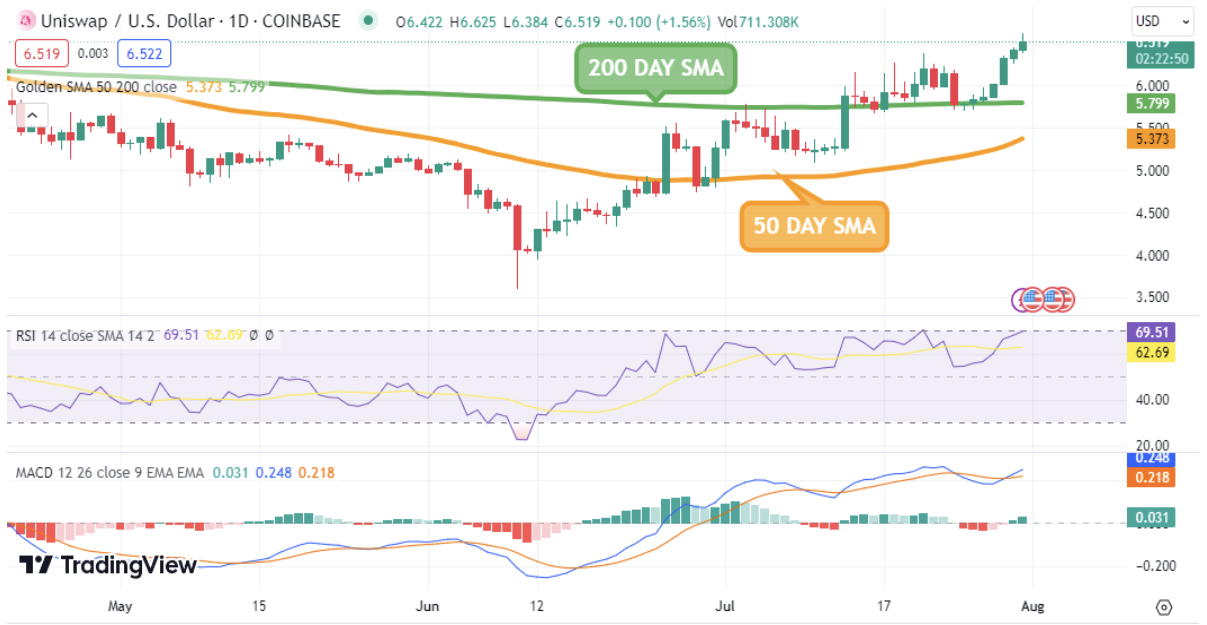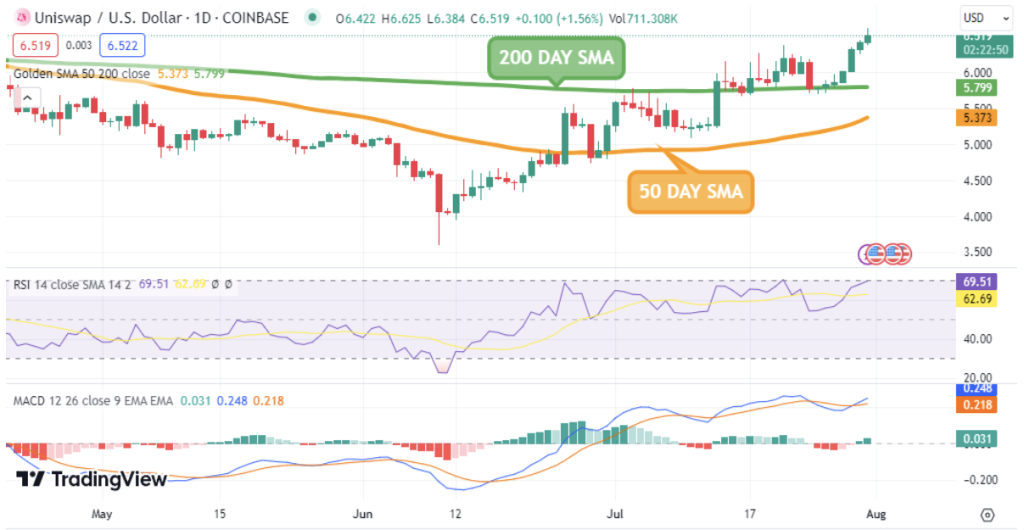 UNI is trading in the green today, forming a seventh consecutive red candle as the bulls dominate. It is trading above its 50-day and 200-day SMA, expressing a bullish sentiment for the coming days as it found support close to the 200-day SMA, acting as a price pivot at the $5.79 level.
Also, its RSI value is 69.51, close to the overbought region of 70, confirming the strong buy sentiment in the market today.
The MACD has crossed its signal line as the buyers dominate the market, and the green Histogram bars confirm the bullish trend. UNI will likely hold unto its gains till the sellers re-enter the market to force a short-term retracement after it enters the overbought region.
Conclusion
The top gainers list today is dominated by the altcoins as traders' sentiments shift in their favor. Also, some exciting presale tokens with the potential to reward investors are close to their conclusive stages, a wake-up call for investors to act fast.
Despite the gains registered by these tokens, investors should note that cryptocurrencies are volatile assets and react to events such as news in the crypto ecosystem.
Therefore, it is advised that investors do not risk more than they can afford to lose and apply proper risk management techniques. Overall, finding the best trading strategy on an individual level will reduce losses and maximize profit.
Related News
Wall Street Memes – Next Big Crypto
Early Access Presale Live Now
Established Community of Stocks & Crypto Traders
Featured on BeInCrypto, Bitcoinist, Yahoo Finance
Rated Best Crypto to Buy Now In Meme Coin Sector
Team Behind OpenSea NFT Collection – Wall St Bulls
Tweets Replied to by Elon Musk