The green future is finally here for developing nations as eTukTuk leads the charge in electric vehicle production – setting a new standard for the industry.
eTukTuk is the world's first automotive project built on BNB Chain's Layer 2 solution.
It intends to create a rEVolution in the three-wheeler sector, one of developing nations' most popular transportation methods.
They plan to release its groundbreaking electric vehicle TukTuk this year to help tackle carbon emissions and roll out its charging infrastructure to make it widely accessible in Sri Lanka.
In doing so, they hope to set the blueprint to expand into more developing nations through its long-term roadmap.
The TUK token is your entry into this ecosystem, allowing you to earn profit while helping push sustainability. Find out everything you need to know about TUK here.
eTukTuk Tackling Carbon Emissions From Dirty Three Wheelers in Developing Nations
eTukTuk is tackling carbon emissions from dirty three-wheeler TukTuks in developing nations by releasing its own patented EV TukTuk and installing a network of innovative charging stations to help drivers easily switch from the internal combustion engine.
The project is the newest innovation in the Web3 space, providing an avenue for investors to earn rewards while saving the planet.
With developing nations facing their biggest challenges to date due to carbon emissions, eTukTuk is seeking to do its part by helping reduce the problem.
According to WHO, 99% of people in developing countries breathe polluted air as sustainable transport methods become urgent.
One significant contributing factor to developing countries' carbon emissions is the legendary three-wheeler TukTuks.
It's estimated that there are over 270 million TukTuks in developing countries, as they're used as a primary transportation method to get around.
The problem is that these TukTuks have proven to emit more CO2 than traditional cars, making them one of the most significant contributors to global air pollution.
This is where eTukTuk steps in.
The project has created a revolutionary EV TukTuk, a Zero-Emission Vehicle (ZEV) that doesn't leave a carbon footprint behind.
eTukTuk Following Tesla and Setting a New EV Standard for TukTuks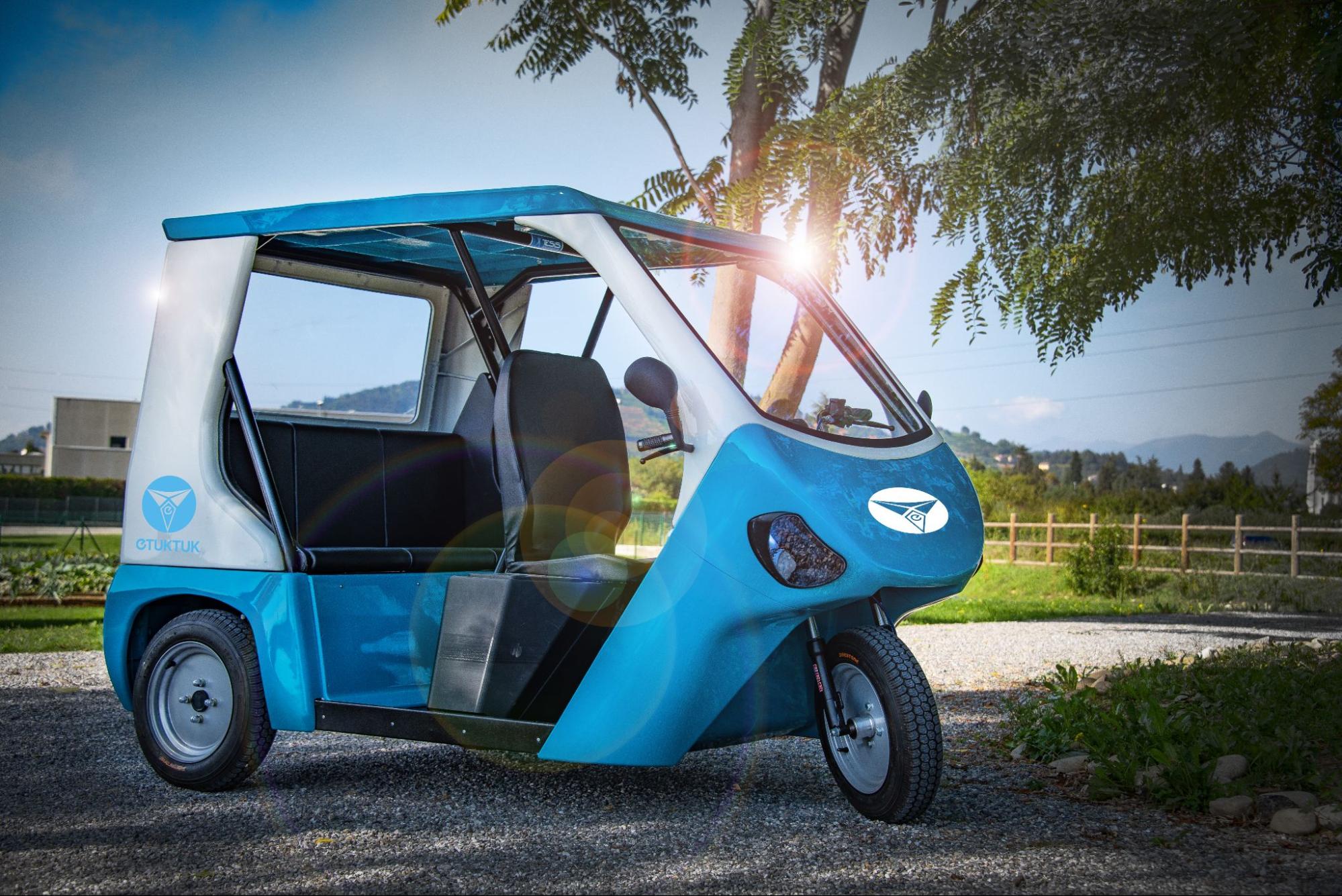 eTukTuk has spent five years designing its product and is ready to follow the lead of Tesla and set a new standard for EV production – specifically for developing nations.
Its ZEVs are built to be safer and more reliable than traditional TukTuks. For example, the design includes a patented roll cage design for safety, and they all use LPT batteries which are safer than Lithium Ion batteries.
In addition, the tuk-tuks are designed to be manufactured locally in developing nations, requiring less than 200 components to produce.
As a result, local manufacturing will help to reduce costs, and drivers will be able to take up to 400% more pay due to the reduction in operational expenditure and maintenance.
Although Tesla is doing its part for developing nations, eTukTuk wants to become the leader in the three-wheeler EV sector – expected to become the largest EV sector by 2030.
Creating the Blueprint: First Target Sri Lanka Rollout to Start Q4 2023
eTukTuk intends to set the blueprint for developing nations by rolling out its network in Colombo, Sri Lanka, before expanding to other countries.
They intend to build a growing network of charging stations powered by the blockchain to help make the revolutionary switch to EVs as easy as possible for drivers.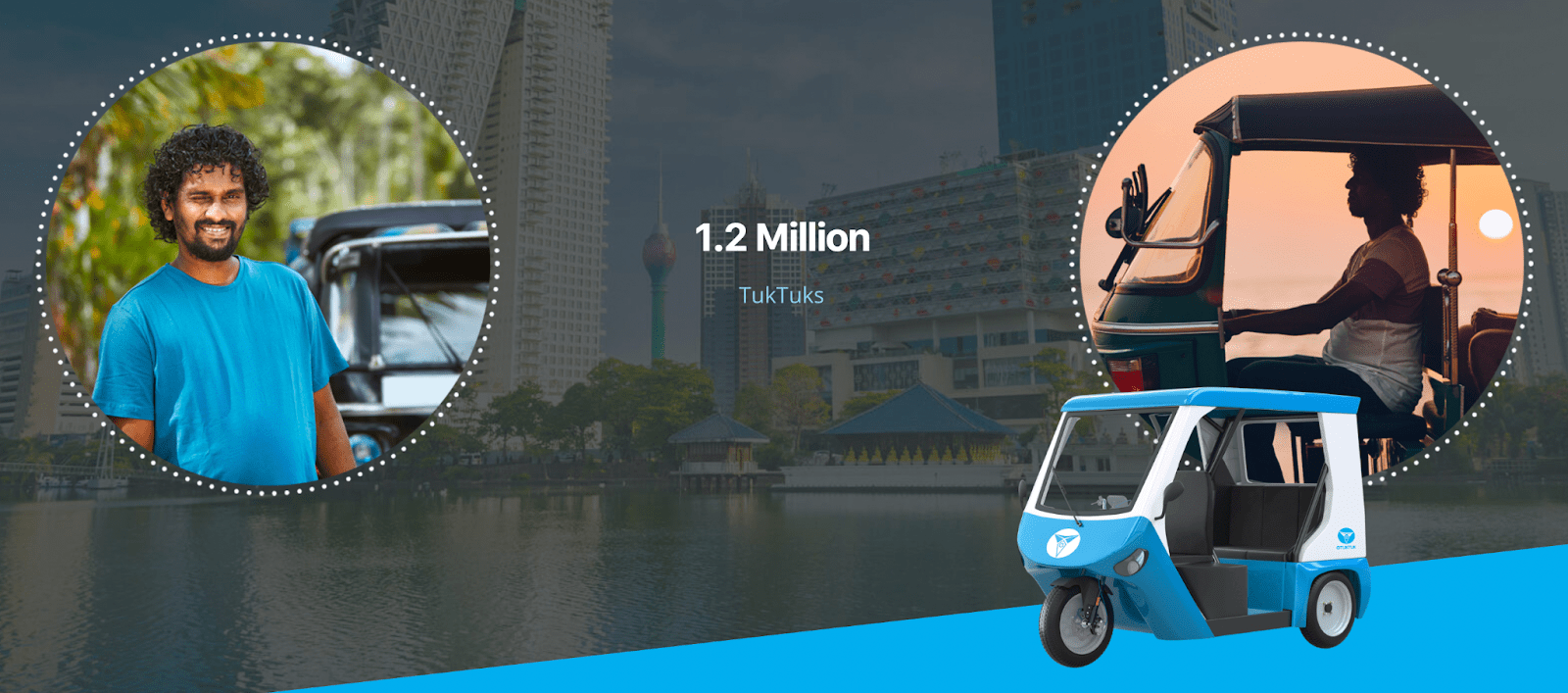 It's estimated that there are over 1.2 million registered TukTuks in Sri Lanka. With oil prices at pumps rising, Colombo provides the perfect opportunity to test their ecosystem and help drivers in the country start to earn more money.
eTukTuk has an efficient charging solution, which will help the charging network comply with OCPP 2.0 protocols – making it interoperable with most EVs.
The charging network will be rolled out through territory partners, who will help to strategically place the stations to ensure accessibility and frequency of charging.
eTukTuk already has high-profile backers to support its project, such as the Capital Maharaja Group, who are 20% shareholders of 20% equity stake in Sri Lanka operations.
CMG is the number one privately held conglomerate in Sri Lanka, and the partnership will help facilitate the growth of the network throughout the country.
TUK Token: Your Chance to Get Involved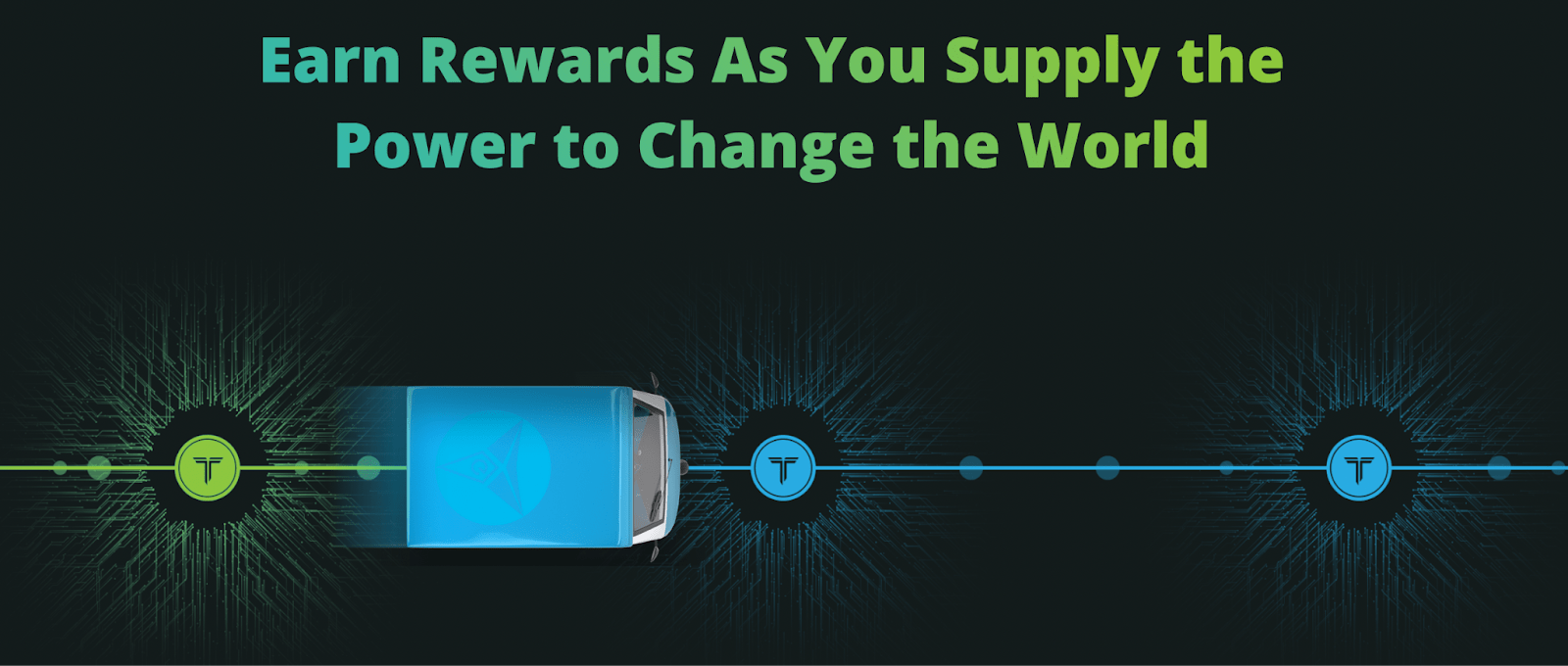 The TUK Token is your chance to get involved in this groundbreaking EV ecosystem, allowing you to power the developing nation's transport revolution and start earning.
TUK will be the utility token that powers the entire ecosystem through crafted tokenomics that aims to reward long-term network participants.
TUK token holders can start earning rewards as the efficient charging network expands. The token will be from the backbone of the ecosystem and will be used by drivers to charge their EVs through the Driver App.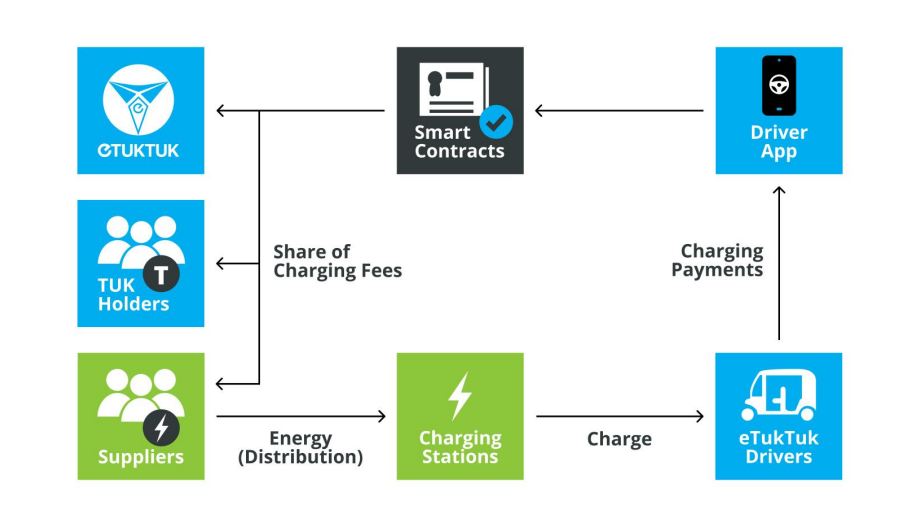 Furthermore, those that stake their TUK tokens can earn as the network grows and is used for more transactions.
The platform is built on the BNB Chain's Layer 2 scaling solution – opBNB. This means that the network will be able to facilitate the sheer amount of transactions that the TUK Token is expected to require.
Overall, eTukTuk is a groundbreaking solution to help set a new standard in EV production in developing nations. Once the project rolls out in Sri Lanka, the potential growth opportunities behind the TUK token are enormous over the long term.