With thousands of altcoins to choose from, analyst Jacob Bury filtered out two of the best altcoins to invest in for the long term, as a buy and hold strategy over the next 18 months.
Bury's careful assessment takes into account factors such as technology, market trends, and growth potential, presenting investors with an opportunity to position themselves strategically in the ever-evolving cryptocurrency landscape.
As the crypto market continues to evolve, having a well-researched and balanced portfolio is essential, and these altcoins could offer the potential for substantial gains while minimizing risk.
Quant Brief Overview
Quant, launched in 2018, aims to globally connect blockchains without compromising efficiency. It introduced the first blockchain operating system, Overledger, to bridge the gap between diverse blockchains. Overledger enables decentralized multi-chain applications (MApps) and fosters interoperability.
It forms the backbone for future digital economies, addressing the challenge of seamless connectivity between different blockchain projects. The system enhances app interactions through various layers, facilitating transactions, messaging, filtering, and ordering.
The Quant App Store monitors transactions across ledgers, while Overledger empowers developers to create cross-chain smart contracts, including on chains like Bitcoin. $QNT serves as the inherent token of the Quant Network, primarily utilized for transactions and granting entry to various MApps developed on the platform.
The video above offers an extensive insight into the top two altcoins for crypto investors should buy and hold. For more crypto-related content, consider subscribing to Jacob Crypto Bury's YouTube channel. Additionally, Jacob runs a Discord community with 15,000 members, providing trading tips and updates on upcoming crypto presales.
Achieving Cross-Blockchain Communication and Scalability with Overledger
Quant's functionality involves enabling different blockchains to seamlessly communicate via their individual protocols or ledgers, eliminating constraints. At the core of the Quant network lies the Overledger operating system, a driving force behind achieving both interoperability and scalability. This is facilitated by a layered architecture, each layer performing distinct tasks to optimize overall network efficiency.
Quant's architecture involves distinct layers: the transaction layer managing multi-chain transactions, the messaging layer handling data retrieval from various ledgers and interledger communication, and the filtering and ordering layer overseeing message connections and validation.
At the application layer, multi-chain applications (MApps) operate. Quant's app store hosts these MApps, accessible to users who hold Quant tokens.
QNT Price Prediction
As of August 13th, the current price of Quant stands at $101.39, accompanied by a 24-hour trading volume of $18.66 million and a market capitalization of $1.22 billion. Over the past 24 hours, the $QNT price experienced a slight decline of -0.06%. Notably, Quant achieved its peak value on September 11, 2021, reaching an all-time high of $424.43.
Considering the classical pivot point for today (P1) at $101.62, Quant showcases support levels at $101.41, $101.06, with the strongest support at $100.85. Correspondingly, resistance levels for Quant are situated at $101.97, $102.18, and $102.53. QNT is listed on eToro.com.
Drawing from technical analysis and current predictions, the price of Quant is projected to decrease by approximately -5.73%, potentially reaching $95.66 by August 17, 2023. Quant's emergence stands out in the distributed ledger technology (DLT) landscape due to its ability to address interoperability challenges.
This promising technology positions itself to serve diverse sectors, including large corporations, governments, and financial institutions. By tackling a significant bottleneck in the DLT sector, Quant's growth potential expands, driven by a wider range of use cases.
As Quant continues to attract more developers and foster community engagement, its $QNT token, central to the Quant Network, is poised to appreciate in value, offering potential investment returns. If the network achieves its full potential and garners user interest, it holds the promise of becoming a lucrative opportunity for investors.
XRP20 – A Fresh Opportunity in the Evolution of XRP
The XRP20 project introduces an enticing venture, aiming to capture the essence of the original XRP while offering a 'second chance' to those who missed its initial rise. The strategic marketing approach leverages investors' nostalgia and longing for the past successes of XRP.
Although distinct from the original XRP, XRP20 aspires to tap into the legacy and success of its predecessor. During its first bull run, XRP experienced a remarkable 137,000% surge between February 2017 and March 2018, serving as a backdrop for XRP20's aspirations.
This strategic branding has already proven effective, reflected in the early presale interest from a global investor base eager to secure tokens before the allotted supply diminishes. With XRP's recent 21% price drop over the last month, the timing of XRP20's launch aligns with market fluctuations, potentially harnessing investor enthusiasm.
$XRP20 is gearing up for on-chain staking!🌟

Lock up your tokens and watch passive earnings roll in!💰

Become part of our vibrant community and play an active role in nurturing XRP20's expansion!🤝

Contribute to lasting stability in the staking realm🌐https://t.co/l238y020v8 pic.twitter.com/obmZ1wCCag

— XRP20 (@XRP_20) August 13, 2023
Beyond its branding prowess, $XRP20 offers fundamental attributes that captivate investors. The ecosystem prioritizes staking, reserving 40% of the token supply for incentives. This approach not only reduces circulating XRP20 tokens but also provides consistent rewards for locked tokens.
The project integrates deflationary strategies, including a 0.1% transaction burn fee and an additional 10% of tokens allocated for burning, fostering scarcity that could elevate XRP20's value prospects.
As the project gathers momentum, presale investors are drawn by the promise of staking rewards and deflationary dynamics, making XRP20's early-stage growth potential a compelling opportunity.
XRP20 Presale Exceeds the $2 Million Mark
As $XRP20 moves into its early presale phase, investors can purchase tokens for a pitiful $0.000092—a whopping 30% less than the previous low of $XRP, which was $0.0028. The ongoing presale of XRP20 has already surpassed the impressive $2 million milestone.
Securing tokens in this stage could potentially yield gains of 20x or more, marking a significant opportunity for early adopters seeking substantial returns. With aspirations to not only replicate but exceed the monumental growth of XRP, $XRP20 emerges as a compelling choice for those who missed out on acquiring the original XRP tokens at a discount.
Demand for $XRP20 tokens is surging, and the project is on a strong trajectory towards reaching its hard cap. Boasting significant upgrades compared to the original XRP token, including enhanced utility and a potent burn mechanism, and being an ERC-20 token, early investors are poised for substantial returns when the platform is fully operational.
XRP20 Offers High Upside Potential in the Crypto Space with Enhanced Benefits
While XRP20 is a project that stands on its own, a wave of 2.0 meta currencies is also helping it along. XRP20's growing popularity is attributed to its advantages over the original XRP.
Notably, it operates as an ERC-20 token on the Ethereum network, ensuring broad compatibility with existing cryptocurrency infrastructure and enabling storage in compatible wallets for services such as DeFi. XRP20 also supports staking, providing investors an opportunity for token rewards through ownership.
A significant impact on XRP20's value is expected from its deflationary tokenomics, with 10% of the supply to be burned post-launch, potentially reducing supply and driving price increases. Importantly, XRP20 offers exposure to positive XRP news without the SEC-related legal risks.
Community ownership constitutes 100% of the supply, with 10% reserved for liquidity, minimizing launch-related setbacks. Given these factors, XRP20 emerges as a strong contender among the current cryptocurrency landscape. Take part in the XRP20` presale at xrp20coin.com.
Related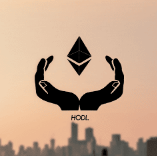 Get Educational Courses & Tutorials
Free Content & VIP Group
Jacob Crypto Bury Market Analysis Videos
Leverage Trading Signals on Bybit
Next 10x Altcoin Gems
Upcoming Presales & ICOs