$LUNC has dropped by 14% in the past week, indicating bearish signs. Investors foresee a slight bounce in the coming week as they buy $LUNC at a lower price.
However, the most recent burn provided some comfort to the cryptocurrency world despite the $LUNC burn rate continuing to fall and the weekly $LUNC burn chart practically appearing flat.
24 Million Massive $LUNC Burn
In the course of its weekly burn campaign, Terra Classic network-based initiative Cremation Coin burned almost 24 million $LUNC, and the total number of $LUNC tokens burned has surpassed 369 million.
🔥🔥Another 24M #LUNC burned! By @Cremation_Coin
🔥🔥🔥
#LUNC
#LuncBurn
👇 https://t.co/YdhCp9s4g3 pic.twitter.com/aLjOc4rUPW

— Terra Luna army 🦈™ (@terra_army) April 25, 2023
Cremation Coin has burned 24 million $LUNC tokens, despite the fact that other projects and validators have ceased taking part in the $LUNC burn campaign, which aims to lower the supply of $LUNC in circulation.
Terra Luna Classic Price Analysis
The most recent price movement in $LUNC has been highly volatile. The Terra Classic price today is $0.000111 USD, with a 24-hour trading volume of $36,643,591 USD. Terra Classic is up 0.94% in the last 24 hours. The current CoinMarketCap ranking is #69, with a live market cap of $657,155,850 USD.
Terra Luna Classic reached its highest price on Apr 5, 2022 when it was trading at its all-time high of $119.01, while Terra Classic's lowest price was recorded on May 13, 2022 when it was trading at its all-time low of $0.00001651.
Terra Poker – The upcoming project
Despite the fact that the total amount of $LUNC that the Terra Luna Classic community had burned reached 53.45 billion, the $LUNC burn rate and costs dropped, causing community worries. Visit our guide to the best altcoins to buy now for 2023 here.
However, in the following months, an increase in the $LUNC burn rate is anticipated as a result of additional projects being added to the network. TerraPoker will join the Terra Classic ecosystem and allow other protocols to develop better solutions with the recent contract size modification.
Almost 60% of the community of Terra Luna Classic granted its approval to a key parameter adjustment that was proposed by TerraPoker. This change will make it possible for more applications to be built on the blockchain, making it more useful, and may help increase its utility on the chain and boost $LUNC burn.
Terra Luna Classic has had some price fluctuations this year, but there have also been some positive factors that point to the possibility of significant price increases in the future.
Many factors point to a bright future for $LUNC holders in the long run. Terra Luna Classic has been making great developments to attract more users and give its network more utility, which is what will ultimately sustain its growth in the future.
Conclusion: Can $LUNC hit $1?
Investors should keep a close eye on how the Terra ecosystem responds to these developments and evaluate whether or not it is able to adapt to the developing tendencies. These adjustments will determine whether or not $LUNC is able to win back the confidence of investors and whether or not Luna Classic can once again reach $1.
Due to the volatile nature of the cryptocurrency market, investors shouldn't rule out the possibility that the original Terra blockchain may make a comeback and rebuild a sustainable ecosystem. But, in all honesty, that seems highly unlikely right now. However, at this point in time, that appears highly doubtful.
Related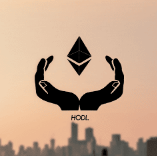 Get Educational Courses & Tutorials
Free Content & VIP Group
Jacob Crypto Bury Market Analysis Videos
Leverage Trading Signals on Bybit
Next 10x Altcoin Gems
Upcoming Presales & ICOs