Solana (SOL) has witnessed an impressive recovery since the asset's price cratered following the news of the FTX collapse. However, even with such a remarkable gain this month alone, what are the prospects for this digital asset going forward?
SOL Rebounds 100% in January
At press time, the price of SOL stands at $24.82, indicating an uptrend of 1.15% in the past 24 hours, putting it in line with the broader market, which is up by 1.26% in the same period.
With a gain of well over 100% in the past month, SOL is one of the best-performing top coins in the market. The coin had seen its price crater thanks to continued links to the now-defunct FTX exchange, but this month has brought several impressive gains for it.
Solana Benefits From Broader Market Rally
So far, there hasn't been any concrete pointer as to why the price of SOL has risen so much in the past few weeks. The Solana blockchain has been uncharacteristically quiet to start the year as it appears that its developers are focusing more on building silently.
Nevertheless, SOL's status as a leading altcoin will help its rise. The crypto asset was affected by the bear market of 2022, dropping about 4% of its value throughout the year. And with Solana's links to FTX, the asset saw a massive price erosion following the latter's dissolution.
Heading into 2023, the market is looking to stage a rebound. Coin prices are up following improved inflation numbers, and many investors believe this could be sustained further. With no negative news from the Solana blockchain developers yet, the market sentiment surrounding SOL appears to be getting better.
Promising New Presales For Investors
At present, SOL is likely on the radar of many investors looking for potential profits. However, it is also worth noting that several other assets could also deliver gains at this time. Below are a few top options:
Meta Masters Guild (MEMAG)
Meta Masters Guild (MMG) is the first global guild dedicated to mobile Web3 gaming. The team's main goal is to create exceptional blockchain-enabled mobile games that establish a decentralized gaming environment, allowing members to receive rewards for long-term participation in the ecosystem.
With the Meta Masters Guild, players gain access to different gaming titles. Each of these games can operate independently, but they are all tasked with incorporating the Guild's native MEMAG token in some way.
Also, the games created by the MMG will feature in-game incentives known as 'Gems' which can be exchanged for MEMAG tokens. The token should gain utility quickly with multiple games and use cases.
Already, the Guild has one game, Meta Kart Racers, in the works. Two other games are set for development after it, and as more games enter this ecosystem, the prospects for MEMAG look better.
🚨 IMPORTANT ANNOUNCEMENT #MEMAGFAM 🚨

💪 Stage 2 of the $MEMAG presale is officially SOLD OUT! 💰

🙌 Thank you to our amazing community for your support! 🛡️

😉 Not to worry, there's still time to buy $MEMAG during stage 3 and secure your tokens! 💰

➡️ https://t.co/SBqVjX5mWn pic.twitter.com/r6ULtlUplo

— Meta Masters Guild (@MEMAGgames) January 23, 2023
MEMAG is available on presale and has raised over $1.2 million, demonstrating how popular the play-to-earn gaming platform is with investors even before its official launch. The token sale will be divided into seven stages, with the third – and current – offering 1 MEMAG for $0.013.
Fight Out (FGHT)
Fight Out is a move-to-earn platform that gives users a strong incentive to exercise more. The platform, launched in 2022, allows users to set fitness goals and provides a system to help them achieve them, including exercise recommendations and sharing useful content.
Fight Out will track and reward a much wider range of workouts than previous M2E platforms, including boxing, weightlifting, and yoga, as well as offer a variety of in-app and in-person courses at its branded gyms.
Looking for a fitness program that will keep you engaged and motivated for the long run?

We've got your back. 💪

Earn rewards for completing exercises wherever you are! Workouts are personalised to your strength, abilities, and goals. 👏

Learn more at https://t.co/z34Nkx3ffi! pic.twitter.com/v0Q7ptJmGU

— Fight Out (@FightOut_) January 24, 2023
FGHT, the platform's native token, powers subscription payments and content access. The digital asset is available on presale and has raised over $3.36 million. 1 FGHT is selling for $0.0166, and the sale is set to end on March 31.
The coin is set to be listed on exchanges on April 5, when it has the potential to outperform the market for early investors.
Related News
Meta Masters Guild – Play and Earn Crypto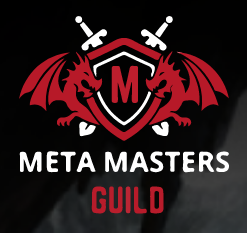 Innovative P2E NFT Games Library Launching in 2023
Free to Play – No Barrier to Entry
Putting the Fun Back Into Blockchain Games
Rewards, Staking, In-Game NFTs
Real-World Community of Gamers & Traders
Round One of Token Sale Live Now – memag.io