In a sign of the crash in interest over NFTs, the second-rarest Bored Ape NFT has gone under the hammer this week for just $370k – a far cry from the $3.4 million a similar item raised just two years ago.
Is the concept of NFTs losing its appeal, despite once being one of the most discussed and highly coveted asset types in the realm of fintech?
Sold NFT was Apparently BAYC's Second Rarest Item
The BAYC NFT (#3953) was sold for 200 ETH, which at the time of writing amounts to slightly more than $370k. This came as a shock to many, as the item was ranked as the second rarest within the collection by many, including the rarity ranker website Rarity Sniper.
The NFT, depicting a cream-coloured ape munching on a pizza with its eyeballs out of their sockets, would have expected to command a significantly higher price during the peak hype of NFTs in 2021 or 2022. In fact, other NFTs from the same collection, which shared similar attributes, were sold for millions of dollars at one point, such as the Bored Ape Yacht Club NFT #8817, which was auctioned off at Sotheby's for about $3.4 million back in 2021.
NFT Sale has no impact on Yuga's Operations – Spokesperson
Yuga Labs, the company responsible for the Bored Ape Yacht Club, expressed their disinterest in getting involved or expressing opinions regarding sales that take place within their collection. A spokesperson from the Yuga Labs team emphasized their primary focus on creating exceptional experiences for their communities and expressed enthusiasm for the upcoming projects they have in store.
It is also worth noting that Yuga Labs is not the sole company that has chosen to remain silent amidst the decline in NFT values. Other notable NFT collections like Azuki and Cryptokitties have also experienced substantial drops in their floor prices over the past couple of months.
While investors and community members cling to their digital artworks, hoping for another surge in value, the creators of these projects have refrained from providing any insights regarding future growth plans or strategies to enhance value. This lack of communication has left many curious about the potential direction and revitalization of these NFT projects.
Will the NFT Market Recover?
The NFT industry experienced a remarkable surge in value within a short period during the previous bullish market. However, similar to cryptocurrencies that operate on blockchain technology, NFTs have also faced challenges in regaining their previous levels of value.
In fact, the situation for NFTs appears to be particularly concerning, with a significant decline in value and a sense of urgency surrounding their market performance. While the NFT industry is relatively new, its current state reflects the volatility and uncertainties that exist within the broader blockchain and digital asset market.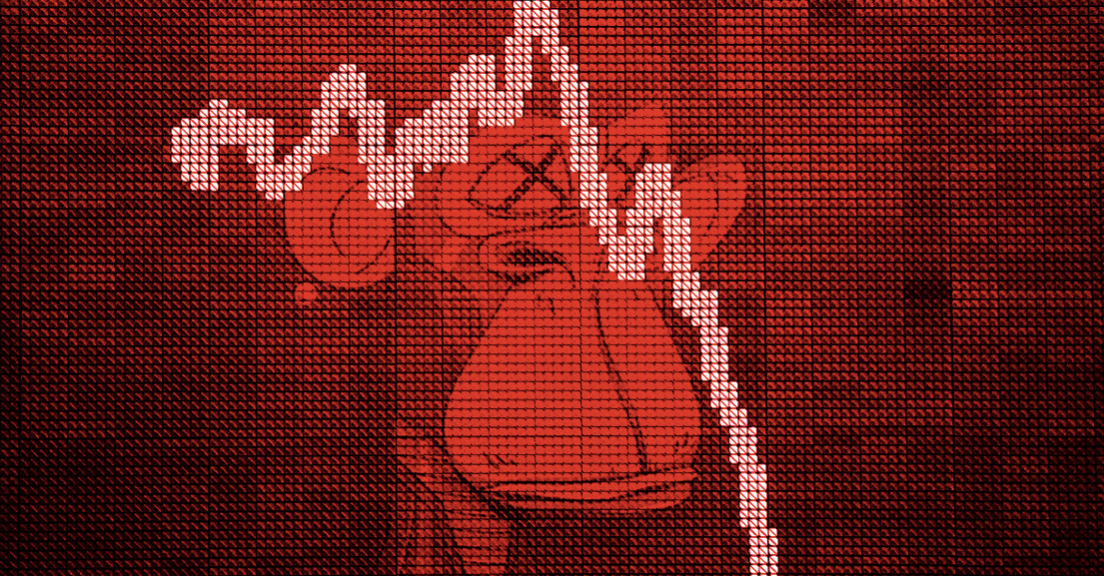 The value of NFTs, such as Bored Ape Yacht Club (BAYC), is primarily derived from the status and experiences associated with owning them. However, when the NFT market experiences a decline or lacks ongoing excitement, investors may question the value of these assets and choose to sell them.
During these periods, NFTs may lose interest and fade into the background for investors, as they perceive limited utility or purpose.
On the other hand, there is a growing category of NFTs that focus on creativity and artistic value, attracting support from artists and art enthusiasts. While these NFTs may see increased demand in the future, the long-term sustainability of generative profile picture NFTs, which were once popular, remains uncertain.
Related News
Wall Street Memes – Next Big Crypto
Early Access Presale Live Now
Established Community of Stocks & Crypto Traders
Featured on BeInCrypto, Bitcoinist, Yahoo Finance
Rated Best Crypto to Buy Now In Meme Coin Sector
Team Behind OpenSea NFT Collection – Wall St Bulls
Tweets Replied to by Elon Musk