Dogecoin (DOGE) is making waves in the financial world as crypto enthusiasts and investors explore its potential to reach $0.50 in 2023.
Investors are paying close attention to Dogecoin's recent performance as its popularity continues to rise, and crypto enthusiasts are curiously waiting to see if it can keep growing.
Dogecoin has turned into a significant financial asset
In 2013, Dogecoin was created as an internet joke. But nobody anticipated its meteoric rise in the cryptocurrency market. The coin's logo was designed by software programmers Billy Markus and Jackson Palmer, who were themselves inspired by a Shiba Inu dog internet meme. In 2020, Tesla, SpaceX, and Twitter CEO Elon Musk tweeted about Dogecoin, which became popular.
Should Elon change Twitter's logo back to $DOGE pic.twitter.com/DY0jwt0La9

— DogeCoin Ride (@DogecoinRide) May 4, 2023
Musk's tweet boosted Dogecoin's value, making it one of the most talked-about cryptocurrencies. In fact, Musk is largely responsible for the increase in Dogecoin's value. The value of the coin has fluctuated significantly due to his tweets, and he even dubbed himself the "Dogefather." Visit our guide to the best meme coins to buy here.
Can Dogecoin reach $1?
Many speculate that by 2023, Dogecoin's price will have risen to the much-touted milestone of half a dollar. While it's impossible to know how any investment will perform in the long run, Dogecoin has surprised many by emerging as a serious contender.
The current price of one dogecoin is $0.07841. This indicates that the cryptocurrency's value is remaining relatively unchanged. Dogecoin's value has decreased slightly by 0.48% over the past seven days, despite the fact that it had a little gain of 1.13% in the preceding 24 hours.
Dogecoin's value has dropped drastically after it hit an all-time high of $0.7376 on May 8, 2021. A number of factors, including market dynamics, supply, and adoption, will determine whether or not the cryptocurrency is able to recover and achieve the targeted $0.50 threshold.
Meanwhile, a bullish short-term Dogecoin price projection for 2023 based on technical analysis forecasts a 25.4% increase in value to $0.096137 by April 25, followed by a 21.6% increase to $0.109626 on May 21. By looking at historical data, analysts were able to forecast that the average Dogecoin price in 2023 would be $0.18, in 2024 it would rise to $0.22, and in 2025 it would peak at $0.32.
The value of the DOGE might reach $0.94 in the year 2030 and then grow to a possible $1.30 in the year 2031. In general, the Dogecoin price analysis shows that the DOGE is expected to continue its climb as market sentiment turns bullish.
This is due to the fact that there are a growing number of enthusiastic investors. The bulls are currently in charge of the market, and there is a chance that the price will hit an all-time high if it manages to break out of the range it has been trading in recently. The existing technical indicators point to the fact that the upward trend is very likely going to continue in the near future.
Crypto presale to buy in 2023
Cryptocurrency presales allow investors to participate in exciting new projects before they begin. We take a look at some of the most promising crypto presales with high potential based on recent developments and how well they have performed thus far.
AiDoge
AI-Generated Memes Are About to Make a Huge Impact on the Crypto Space The digital asset will combine AI-driven meme production with a user-centric environment, and it will provide chances for community interaction, rewards, and stakes currently on presale. See our guide on how to buy AI coins here.
Exciting news #AiDogeArmy!🔥

Stage 2 of our #Presale has sold out raising over $1.3M! 🚀

Thank you to all our supports and future #Meme creators! 🕶️

Hurry and get your $AI before the next price increase 👀

👉 https://t.co/5j5tt4smcs#Memecoing #CryptoCommunity #Altcoin pic.twitter.com/cjmZ5zPWff

— aidogecrypto (@aidogecrypto) May 4, 2023
AiDoge Stage 2 of the presale ended, and over $1.3 million was raised. Investors only have a limited amount of time to purchase $AI at the lowest presale price until the next price increases.
Invest in $AI at aidoge.com.
DeeLance
$DLANCE, an innovative token of the Web3 recruitment platform DeeLance, is yet another alternative cryptocurrency that is seeing spectacular growth at a relatively early stage. This innovative project has garnered significant support from investors all over the world, and as a result, it has been able to raise more than $604,000 in the short time since it has been introduced.
The $DLANCE token is currently being sold for $0.029 at the time of this writing. Although the market for recruitment is estimated to be worth $761 billion, the majority of conventional hiring platforms, such as Fiverr, Upwork, and FreeLancer, struggle with problems. These problems include high fees, disputes over intellectual property, and delayed payments, among many others.
The power of decentralized networks, non-fungible tokens (NFT), and the metaverse will be combined by DeeLance in an effort to make all of this obsolete. The platform gives both employers and independent contractors the ability to own the contract for the services they provide. Visit our guide on how to buy DLANCE tokens here.
Creatives use NFT technology to tokenize their services, which employers receive after payment. The recruitment platform's immersive metaverse experience allows employers and freelancers to communicate, cooperate, present ideas, and exchange payment for services.
When it finally does list on exchanges, $DLANCE is going to be the cryptocurrency with the greatest potential for growth, and it is going to be the one that is going to establish a foundation for the expansion of NFT and the metaverse.
Invest in $DLANCE at deelance.com.
Ecoterra
$ECOTERRA is the native cryptocurrency of the recycling initiative Ecoterra, which is based on the blockchain. Investors have shown a lot of interest in the asset's presale, helping it raise nearly $2.98 million in the very early stages of the presale process. Visit and learn about the greenest crypto to invest in here.
At the time of this writing, one $ECOTERRA coin can be purchased for $0.007 USD. Ecoterra is the first recycle-to-earn (R2E) project in the world to be built on blockchain technology. This project aims to tackle climate change while also empowering businesses and rewarding individuals.
By recycling, users have the opportunity to earn $ECOTERRA tokens through the use of a kind of reverse vending machine (RVM) that may be located in either small or large retail establishments.
Staking these tokens can enhance earnings, or they can be contributed to environmental organizations like beach cleanups. Recyclers, small businesses, major organizations, industries, governments, and NGOs are targeted by this ecologically friendly endeavor. The green initiative aims to help these communities reach a more sustainable future by providing benefits and assistance. Ecoterra wants to employ blockchain technology to construct a comprehensive recycling, circular economy, and carbon offsetting plan that prioritizes openness, security, and usability. This breakthrough will help battle global warming and promote a greener lifestyle.
Invest in $ECOTERRA at ecotera.io.
Related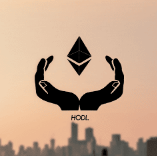 Get Educational Courses & Tutorials
Free Content & VIP Group
Jacob Crypto Bury Market Analysis Videos
Leverage Trading Signals on Bybit
Next 10x Altcoin Gems
Upcoming Presales & ICOs