Optimism (OP) is trending again as the community discusses the $OP price action, with some traders turning bearish. Lately, Optimism has been gaining attention as community members express their opinions and predictions about its price trajectory.
In regards to transaction processing speed (TPS), $OP has achieved significant milestones, as reported by various sources. Meeting all TPS objectives suggests a potential surge in demand and increased investor interest.
Optimism Brief Overview
Optimism (OP), built on top of Ethereum as a layer-two blockchain, leverages optimistic rollups to extend the Ethereum ecosystem. Transactions are initially logged on Optimism in an unreliable manner but are later secured on Ethereum's mainnet. As one of Ethereum's significant scaling solutions, Optimism has a TVL of over $500 million.
Some of its prominent protocols include Velodrome (VELO), a decentralized AMM, Uniswap (UNI), a decentralized exchange (DEX), and Synthetix (SNX), a derivatives exchange. Users can start their journey on Optimism by connecting the chain to their Metamask and bridging coins like ETH to the L2.
Optimism (OP): Leading the Ethereum L2 Scaling Race with Growing Popularity and Collaborative Advancements
In the ongoing competition for Layer 2 scaling in Ethereum, Optimism emerges as a frontrunner. Competing with protocols like Polygon zkEVM, Arbitrum, and zkSync, Optimism aims to be the go-to platform for developers joining the Web3.0 ecosystem.
With a maximum Transaction Per Second (TPS) of 10.93, Optimism ranks higher than Polygon zkEVM (0.104) but falls short of zkSync Era and Arbitrum (12.85 and 31.64 TPS, respectively). Since the introduction of Base, a scaling utility by Coinbase, Optimism has been gaining popularity as an Ethereum scaling protocol.
We built the OP Stack to be the most forkable, modular scaling infrastructure out there.

That bet on community is paying off: it feels like every other day someone gives the OP Stack a new superpower, or launches a new chain. 🥞🦸‍♂️✨

But the story doesn't end there.

— Optimism (✨🔴_🔴✨) (@optimismFND) July 25, 2023
Leveraging the OP Stack, the Base protocol highlights the advantages of Optimism over its competitors. The growing adoption of various L2 solutions emphasizes their importance, with Web3.0 developers increasingly favoring Ethereum scaling solutions for transaction efficiency.
While protocols like Polygon have strong partnerships, Optimism is also making strides in this area, forming collaborations to enhance its overall functionality.
OP Price Prediction
The collaboration between OP and BuildOnBase is gaining attention. Rumors suggest that $OP will play a significant role as the hub of Layer 2 (L2) economic activity. This potential could generate income for staked $OP holders, further fueling interest in the coin.
Optimism's popularity as an Ethereum scalability solution has surged, and the Optimism Foundation recently revealed a plan to transition the mainnet to Bedrock, a unique decentralized rollup architecture developed by Optimism Labs.
The team expressed their partners' consistent enthusiasm for the upgrade, expecting positive effects for developers within the Optimism ecosystem. They are committed to the success of this renovation and eagerly anticipate the outcomes in the coming months and years.
An interesting development to keep an eye on is the escalating rivalry between ZK-rollups and optimistic rollups, vying for dominance in layer-two solutions. Even with the excitement surrounding the $OP token and the resulting rally, the price of Optimism might be heading for a decline.
On July 31st, the value of Optimism was $1.715, showing a daily gain of 7.54%. The trading volume surged by 157% in the past 24 hours, pushing the market cap up by almost 10%. As of today, August 1, 2023, Optimism price is $1.591 with a 24-hour trading volume of $1.17 billion and market cap of $341.74 million.
The $OP price decreased -7.05% in the last 24 hours. Optimism reached its highest price on Feb 24, 2023 when it was trading at its all-time high of $ 3.26.  Using today's classical pivot point (P1) at $1.651, Optimism shows support levels at $1.575, $1.533, and the strongest at $1.456. Its resistance levels are at $1.693, $1.769, and $1.811.
Based on technical analysis, $OP is predicted to drop by -3.18% and reach $1.572 by August 5, 2023. However, if bullish momentum builds up, the Optimism price could exceed the $1.811 level. A convincing move beyond this level would refute the pessimistic viewpoint and potentially pave the way for a rise to the crucial $2.500 level.
Find the comprehensive Optimism crypto price prediction in the video above. For more crypto-related content, follow Jacob Crypto Bury's YouTube channel. He also manages a Discord channel with 15,000 members, offering valuable trading tips to assist your crypto journey.
OP Alternative
As investors keep an eye on another bullish momentum for the $OP token, it's worth considering exploring Launchpad XYZ and yPredict. Both projects are currently in their presale phase and have the potential to yield significant returns upon listing on exchanges.
Launchpad XYZ (LPX)
Consider Launchpad XYZ if you're interested in a crypto presale dedicated to promoting Web3 technologies. Launchpad XYZ is a recent addition to our list, but it has already garnered significant interest from the investing community due to its extensive ecosystem.
Operating on the Ethereum blockchain, it offers various user-friendly features tailored for a Web3 environment, simplifying the experience for market novices. The Launchpad XYZ whitepaper outlines essential project features, including a custom trading interface, a Web3-compatible crypto wallet, an NFT decentralized exchange, and a library of metaverse experiences.
Additionally, the platform enables investors to purchase fractionalized assets like vehicles and real estate. To access all capabilities, users must possess and stake $LPX tokens, Launchpad XYZ's native ERC-20 token.
Staking a minimum monthly average of 10,000 $LPX provides benefits such as guaranteed access to crypto presales, lower marketplace costs, and "community prestige badges." The presale for $LPX tokens started on April 25, and has already raised a massive $1.2 million at the time of writing. 
During stage two of the presale, interested investors can purchase Launchpad XYZ tokens at the lowest price ever offered, $0.0445. The token supply for each stage is limited to 25 million tokens, so prices will increase once they are all purchased.
yPredict (YPRED)
The yPredict ecosystem offers trading and prediction models in the cryptocurrency arena through its AI-driven platform, rapidly expanding to provide access to AI models from financial quants, crypto experts, and AI engineers.
Users can subscribe using the native token $YPRED, which is currently in the last stage of presale with $0.01 per token. After the presale, yPredict aims to list the token on cryptocurrency exchanges. Investors may want to consider buying $YPRED tokens now before the presale conclude, as the project is progressing swiftly through its presale.
The tokens offer various benefits, including subscriptions that grant access to in-depth cryptocurrency studies through sentiment analysis and technical analysis on over 25 charting patterns. Users can also access instructional materials, take tests and quizzes, and earn extra tokens through the Learn 2 Earn feature.
The ecosystem will include a play-to-earn function where users can forecast outcomes and token prices, potentially earning cryptocurrencies for excellent performance. Additionally, the yPredict AI provides passive income to current token holders via a staking pool, with 10% of earnings shared whenever a new subscription is made.
Furthermore, yPredict is developing a content editor that will benefit medium and large media companies while continuing to provide AI-powered trading tools. Take part in the $YPRED presale at ypredict.ai.
Related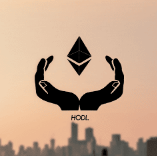 Get Educational Courses & Tutorials
Free Content & VIP Group
Jacob Crypto Bury Market Analysis Videos
Leverage Trading Signals on Bybit
Next 10x Altcoin Gems
Upcoming Presales & ICOs