Gaming crypto coin project Meta Masters Guild posted an introductory video from team member Patrick Hegarty, a developer with Gamearound. The Meta Masters Guild is developing an ecosystem for mobile gaming that will allow users to earn rewards simply for having fun and participating in gaming activities. They have a confidence in the power of community and are working hard to create games that community do want to play.
Find the full introductory of Patrick Hegarty in the video above, follow the Meta Masters Guild official YouTube channel to keep in tune for the most up-to-date information.
Meta Masters Guild Introductory Video
Patrick Hegarty, who is the brand ambassador for the company, gave a brief overview of the project. Because The Meta Masters Guild is a blockchain gaming mobile platform, they currently have free games that they are developing with their partner Gamearound, where he actually work and one of the reasons he is doing this is to provide you with regular access to someone who is actually working on the games.
We've seen it happen so many times in the crypto gaming industry, a new project launches, does really well in the presale, and then the people who are supposed to make the game are impossible to get in touch with, and you have no idea what's going on. Rest assured it wont happen in this project.
🚨The $MEMAG presale is live – don't miss out! 🚨

With the $MEMAG token, you can unlock a whole new world of gaming possibilities. 🕹️

💰Convert in-game rewards to tokens, buy rare #NFTs, and stake for yield ⤵️

🪙 Get yours now: https://t.co/HzrnZe7NYC#memag #memagpresale pic.twitter.com/uR4Lr6GOrm

— Meta Masters Guild (@MEMAGgames) January 15, 2023
They have three games in creation, and you can watch the trailer on their YouTube channel. Additionally, the MEMAG token presale began three days ago and has already raised $270,000. Here is the guide on how to buy MEMAG token.
More About Patrick Hegarty
You must be able to learn about the team's background and expertise, as well as their extensive experience in similar fields, via websites like LinkedIn as well as profiles on the website or social media.
Patrick Hegarty went from Newcastle's Royal Grammar School. He left the school after finishing his A levels and decided not to attend university. By this point, he was concentrating on his own blockchain-based game. He joined the Business Development team in August 2021 while continuing his marketing activities in the crypto field.
In March 2022, he worked as a Community Marketing Manager for Gamearound while also working at an NHS Covid test center. After a few months, he was moved to Business Development Manager. He is currently the Meta Masters Guild's Brand Ambassador and Head Community Manager. Go to the official website of Meta Masters Guild to find out more about the other team members.
The members of the team working on the project are just as highly essential as the project itself. It is possible to build a sense of reliability by demonstrating that the people behind the initiative have solid qualifications and positive reputations. If the group working on the project is capable and experienced, there is a better possibility that it will be successful.
 Related
Meta Masters Guild – Play and Earn Crypto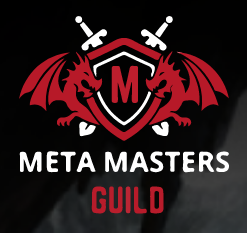 Innovative P2E NFT Games Library Launching in 2023
Free to Play – No Barrier to Entry
Putting the Fun Back Into Blockchain Games
Rewards, Staking, In-Game NFTs
Real-World Community of Gamers & Traders
Round One of Token Sale Live Now – memag.io