The Shiba Inu(SHIB) emerged as one of the most popular cryptocurrencies launched after Dogecoin's (DOGE) price rally in 2021. It developed as a community-driven project with a growing ecosystem. The bone ShibaSwap (BONE) was among the many that the developers launched as they introduced the ShibaSwap decentralized exchange (DEX) and Shibarium layer-2 blockchain.
However, BONE was created as the governance token for ShibaSwap. It allows users to vote on proposals for the project's future development, including which pairs will be added to ShibaSwap via the Decentralized Autonomous Organization (DAO). The more BONE tokens the users hold, the more influence their vote has on the outcome.
In late summer last year, BONE's price saw success, peaking at $2.0202 in September. This is after numerous exchanges listed the token, having dropped in May under $0.33. However, as the year progressed, a correction followed. The token plunged to lows of $0.6045 and traded below $1 for the remainder of 2022.
How BONE fits into the Shiba ecosystem
BONE is a part of the famous Shiba Inu ecosystem. Shiba Inu got created as a meme token following a tweet by Elon Musk, which noted his wish to buy Shiba Inu pups, a dog breed. However, due to Dogecoin, the project was launched when meme tokens were huge, leading to SHIB's rapid growth.
As a part of the ecosystem's growth, Shiba Inu launched several other tokens to support the project. The two primary tokens launched were LEASH and BONE. Shiba Inu has been looking to expand its network and infrastructure for a long time, so this move to create other tokens within the platform made sense.
Doge Killer (LEASH) was launched as a rebase token. It is similar to an algorithmic stablecoin using an algorithm to automatically increase and decrease supply to keep its price pegged to another asset. It has since been "unleashed" and no longer pegged to Dogecoin. The total supply of LEASH is limited to 107,647 tokens.
BONE was released as the latest token in the Shiba Inu-verse, creating price and community affection strides. With a total supply of around 250 million tokens, BONE was created to fit perfectly alongside SHIB and LEASH.
On the other hand, SHIB, LEASH, and BONE operate ShibaSwap. It provides users with the ability to DIG (provide liquidity), FETCH(migrate liquidity), and BURY(stake) their tokens to earn BONE.
Bone ShibaSwap Price Prediction
The price of BONE correlates to the price of the entire Shiba Inu ecosystem. In that, any developments surrounding the Shiba Inu may also facilitate the increasing or decreasing price of BONE.
At the time of writing, Bone ShibaSwap (BONE) 's price is $1.02, with a trading volume of $4,352,756, according to CoinGecko. This represents a 6.34% price increase in the last 24 hours and a -7.61% decrease in the past seven days. Bone has a circulating supply of 230 Million. According to CoinGecko, its market cap is valued at $232,956,767. This ranks it at #166.
As there is potential for growth in the coming future, it may take a while before another leg up for BONE to ensue. However, it would be an excellent choice to invest in new tokens that have been launched in the crypto space. This include Tamadoge, which is making waves in the crypto ecosystem.
A team of experienced professionals in the blockchain space launched Tamadoge. It is currently one of the leading tokens in the space in terms of popularity and demand. The native token TAMA has been on the watchlists of several investors, as it is a perfect choice to reap huge returns in the future. However, the actual listing will take place on 27/04/23.
TAMA's Top-tier Crypto Exchange
The new listing opens the door for millions of additional investors to buy the token, which might result in a massive price spike as the underlying technical structure experiences a harsh re-test.
Although the team has been teasing on the name of the cryptocurrency exchange, today, it has revealed its listing crypto firm. The crypto exchange will be Bybit. It will expose Tamadoge to over 10 million and new users across 160 countries with over 3 billion reserves.
🎉TAMADOGE WILL BE LISTED ON BYBIT🎉

We've been teasing you for DAYS & now we can finally share the amazing news!

We're thrilled to announce our next listing will be on @Bybit_Official, giving #Tamadoge exposure to over 10 million+ new users across 160 countries with over 3… pic.twitter.com/gygrvQjIRQ

— TAMADOGE (@Tamadogecoin) April 24, 2023
Tamadoge(TAMA)
In the play-to-earn (P2E) cryptocurrency Tamadoge, users can participate in the Tamaverse and gain TAMA tokens. For points on a monthly leaderboard, users can buy Tamadoge NFTs and utilize them as playable characters.
Notably, the users can turn TAMA tokens into credits in the P2E Arcade on Tamadoge to obtain access to thrilling games. The five arcade games that Tamadoge has released have received applause for their addictiveness.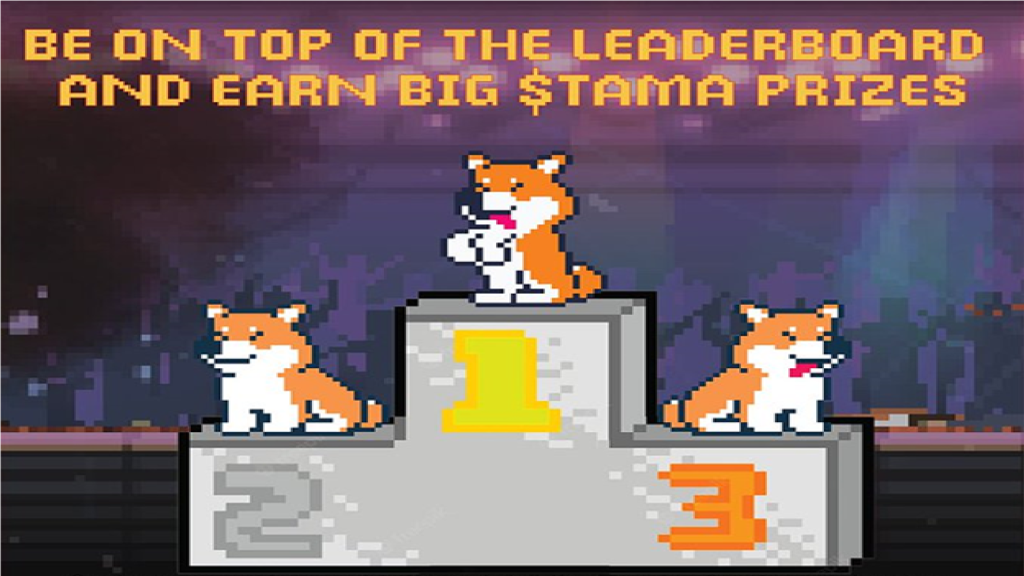 The successful presale of the token in 2022 raised over $15 million. This demonstrated its market potential in the crypto space. However, Tamadoge presents an extraordinary chance to participate in an emerging crypto ecosystem due to its solid basis in the P2E gaming industry and growing user base.
After delivering all five games, Tamadoge, on the other hand, turns its focus to the mobile app, which is already being built. Tamadoge has noted:
Having our games on the mobile app is a vital growth plan, and it will go a long way to proving that our approach is the best way to scale and monetize Web3 games.
For Tamadoge, the sky is not the limit as the ecosystem looks toward a state-of-the-art Tamadoge AR app. An exciting app is currently being developed. By using AR technology, individuals can interact with and care for their Tamadoge pets in a hybrid reality environment.
Love Hate Inu(LHINU)
Another excellent choice for investors to jump in is Love Hate Inu (LHINU
The recently launched vote-to-earn platform Love Hate Inu merges Web3 and blockchain to upend and transform the survey industry. It offers a unique and exciting way for the community to participate in voting polls, share opinions on different topics, and earn rewards. The voting system is built on blockchain technology, ensuring the voting process is transparent and secure.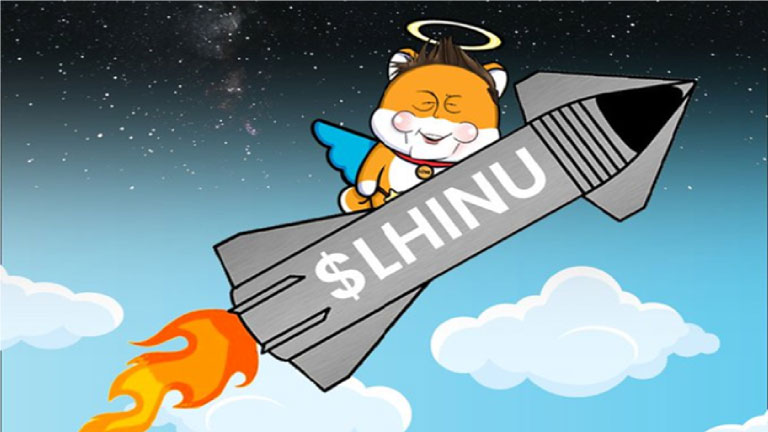 However, the participants of Love Hate Inu can do surveys and obtain rewards in the form of the project's native token(LHINU). The platform has developed a unique way of conducting surveys and obtaining public opinion.
The global survey business is estimated to be worth more than $3.2 billion, so Love Hate Inu has a fantastic opportunity to take a significant market share. Even though Love Hate Inu (LHINU) is a meme currency, only some can compete with it regarding blockchain usage and functionality.
LHINU Presale
With the ongoing presale, LHINU has raised an astounding amount of over $5.8 million. Those interested in investing can obtain the LHINU tokens using either crypto or credit card purchases. Notably, you can use our guide on how to buy LHINU tokens here.
Good morning #LoveHateInu Gang!📢

The $LHINU #Presale has surpassed an impressive $5.8 million!🤑

Thank you to all the #LoveHateInu voters for making this possible!🙏

Join us today, cast your vote and enjoy the funniest #MemeCoin ever!🗳️💪https://t.co/Pu2Bo8WOUy#AltCoins pic.twitter.com/8oRvz194Nf

— Love Hate Inu (@LoveHateInu) April 24, 2023
The presale gives 90% of the total token supply. The remaining 10% goes toward marketing campaigns, development, and Vote-to-Earn rewards distribution. Investors intending to participate in the LHINU presale are urged to act quickly and take advantage of the current $0.000125 before it rises to $0.000135 in the next few days. The presale will conclude in a few weeks, with the final price at $0.000145. Investors who participate now could see gains of almost 30% by the end of the presale.
More News:
Love Hate Inu – Newest Meme Coin
Decentralized Polling – Vote to Earn
Early Access Presale Live Now
Ethereum Chain
Mint Memes of Survey Results as NFTs
Staking Rewards
Viral Potential, Growing Community