After months of consolidation under $0.0000128, Floki Inu's price took off on January 27, soaring almost 200% to close the month at a high of $0.000027. This gave bulls an excellent platform to showcase their February performance, climbing 62% in the first week before bears launched an attack that sent the Floki Inu price down around 40%.
On February 14, however, amid the Valentine's Day celebrations, bulls flocked the Floki Inu market, sparking an explosion that sent the price 242.48% north to a high of $0.0000679 on Thursday. Today, Friday, February 17, bulls continue to build on yesterday's gains as investors look to rake in more profits.
At the time of writing, FLOKI was trading at $0.0000547, up 26% on the last day. The token recorded a market cap of $513.97 million, 25% higher in 24 hours, placing the Ethereum-based meme token at #213 on the CoinMarketCap list.
Floki Thrives On Musk-Fueled Rally
The recent rally by the FLOKI token price comes after Twitter CEO Elon Musk revealed plans to find a new CEO for the giant social media platform. Upon the announcement, the tech billionaire shared a series of Tweets showcasing a Shiba Inu dog as Twitter's leader incumbent.
The new CEO of Twitter is amazing pic.twitter.com/yBqWFUDIQH

— Elon Musk (@elonmusk) February 15, 2023
The tweets carried a lot of weight among Shiba Inu investors because it was Floki, Musk's pet dog, and while the billionaire innovator never mentioned anything to do with cryptocurrencies in the post, the crypto community interpreted the tweet to mean a possible integration of crypto payments on Twitter. In such a case, the most likely choice would be Dogecoin (DOGE).
Given that Shiba Inu-themed cryptocurrencies are often pumped when Musk posts memes, this explains why meme token prices are gaining. With a particular focus on Floki, this meme coin is the top gainer among meme coins following the tweet. Its 24-hour trading volume is up 82% to $303.78 million. With such a bull run, traders are wondering just how high the meme coin will go, but the $0.0001 mark is now visible to investors.
Notably, however, it may be premature to say with certainty that FLOKI has replaced Dogecoin as the choice meme coin to skyrocket whenever Elon Musk sends out a tweet about dogs. Nevertheless, FLOKI price has soared 454.4% in the last month, compared to Dogecoin's 3.6%. FLOKI is also up 155% in the last week, relative to DOGE's 5.5% over the same period.
Barely a month ago, the decentralized autonomous organization Floki DAO, which takes collective decisions about the token, voted to burn approximately five trillion FLOKI tokens, worth $100 million at the time.
The #Floki DAO has voted to burn 4.97 trillion $FLOKI tokens in the Floki bridge AND reduce the Floki transaction tax to 0.3%.

The DAO vote is binding!

The 4.97 trillion tokens to be burnt was worth $102 million at the time the proposal ended.

Details:https://t.co/CvOnaSwRPG https://t.co/DIeh6ABOwf pic.twitter.com/UKwinTGqYV

— FLOKI (@RealFlokiInu) January 28, 2023
Interestingly, the decision never affected FLOKI's price or supply as they had been locked up in a cross-chain bridge that connects Ethereum to BNB Chain. This means they were never part of FLOKI's circulating supply.
The tokens had been seeded there to provide liquidity for transactions between the two blockchains. The resolve to eliminate Ethereum –BNB Chain was inspired by increasing security concerns around cross-chain bridges after being targeted by threat actors in 2022.
We have burnt 5.1 trillion $FLOKI tokens and disabled the main $FLOKI cross-chain bridge.

This decision was made in line with the decision of the #Floki DAO.

BNB chain TX proof: https://t.co/vlRNSXLefN
ETH chain TX proof: https://t.co/KrpE3Q1rKb https://t.co/5gUUYprT2p

— FLOKI (@RealFlokiInu) February 9, 2023
One pronounced case is the Ronin bridge attack that saw $622 million looted from Axie Infinity. Another heist happened in October when $566 million was looted from the cross-chain bridge BSC Token Hub.
Could FLOKI Reach $0.0001?
FLOKI price at $0.0000547 was battling the immediate resistance at $0.0000679, which capped Thursday's rally. An increase in buyer momentum passing this level will bring FLOKI price on a head-to-head confrontation with the major resistance at $0.000075.
To get there, however, bulls would have to find their way past the supplier congestion zone between the two levels mentioned above. Past this zone, nothing will stand in the way of FLOKI's $0.0001 target. Such a move would signify an 83.72% climb from current levels.
FLOKI/USD Daily Chart
The rally to $0.0001 was doable, given that the price enjoyed strong support downward. For starters, the Simple Moving Averages (SMAs) were facing upwards, indicating that the path with the least resistance was north. Besides that, they also provided breathing bases for FLOKI bulls in case they needed to refresh their buying power and spring themselves higher.
Notice that the 50-day, 100-day, and 200-day SMAs had played a key role in maintaining the FLOKI price above sea level before the price used them as a trampoline to the highs that investors are currently enjoying.
On the downside, if buyer momentum wears out, the price could quickly descend to the $0.000035 level, flipped from resistance on Wednesday's trading session. If the downward motion persists, the price could lose the support levels due to the SMAs, before returning to the $0.00001 support floor.
This bearish thesis was authenticated by the Relative Strength Index (RSI), which had just tipped south to show that buyers had started exiting the FLOKI market by booking early profits. Its price strength at 36 also showed that the Ethereum-based meme token could soon start losing value.
FLOKI Alternative
While the FLOKI token continues to ride on the wings of Elon Musk's tweet, diversify your portfolio with MEMAG crypto, the native token for the Meta Masters Guild ecosystem, which has already raised upwards of $4.75 million with less than eight hours left in the final stage of its token presale. The token is predicted to expand significantly and become one of the largest gaming communities in Web3.
Amazing news! #MEMAGFAM has raised over $4.6M!💥🎉

Thank you for the amazing support!😍

If you haven't joined yet, then join and be a part of our thriving metaverse community and earn rewards while gaming.⚔️💰https://t.co/SBqVjX5mWn#Play2Earn #Crypto #Presale pic.twitter.com/td88aLh5U5

— Meta Masters Guild (@MEMAGgames) February 16, 2023
The play-to-earn (P2E) project combines blockchain technology and the gaming industry, delivering fun and addictive games with playable non-fungible tokens (NFTs), where our community can earn rewards, stake, and trade.
For the full MEMAG token presale update, follow this YouTube channel for more crypto presale updates, and enjoy an expert video prepared with traders and investors in mind.
Moreover, anyone drawn to participate in the MEMAG presale should visit their official website, where you can buy the tokens before the presale ends. It is worth mentioning that presale tokens are almost out. The MEMAG presale tokens are selling out faster than expected, but there have not been any official statements concerning exchange listings thus far.
Read More:
Meta Masters Guild – Play and Earn Crypto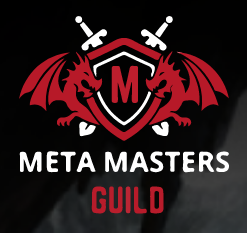 Innovative P2E NFT Games Library Launching in 2023
Free to Play – No Barrier to Entry
Putting the Fun Back Into Blockchain Games
Rewards, Staking, In-Game NFTs
Real-World Community of Gamers & Traders
Round One of Token Sale Live Now – memag.io