Fantom crypto has soar in price recently. In this article, we look at the Fantom price prediction for 2023 and the most recent Fantom update. Taking a look at Fantom, we can see that over the course of the past month, it has surged from lows of $0.19 up to $0.40. The previous month brought about a 2X, which is an impressive sight.
Fantom Overview and Update
Fantom is an open-source decentralized application and digital asset smart contract platform that competes with Ethereum. Fantom aims to balance scalability, security, and decentralization to overcome prior blockchain restrictions. The project provides a comprehensive staking incentive structure, DeFi instruments, and tools to simplify DApp integration.
Michael Kong, CEO of the Fantom Foundation, gives an excellent overview of the Fantom Virtual Machine and its advantages at the largest Web3 conference of Miami Blockchain Week.
1/n

Go-Opera's profiling and bottleneck identification pic.twitter.com/sxpz2S6DZn

— Simone Pomposi (@theotherpomp) January 26, 2023
Fantom is a blockchain 3.0 initiative and it is the first directed acyclic graph based smart contract platform that overcomes scalability and confirmation time challenges for blockchain projects. They've implemented the ecosystem vault that collects 10% of all transaction fees paid to the network. Applicants can claim the funds by creating a Fantom Governance proposal, with a 55% approval and quorum rate.
Fantom Price Analysis
As of today, January 27, Fantom price is $0.462 with a 24-hour trading volume of $1.67B, market cap of $1.18B, and market dominance of 0.11%. The FTM price increased 54.10% in the last seven days. Fantom reached its highest price on Oct 28, 2021 when it was trading at its all-time high of $3.47. To buy FTM we recommend eToro, a safe regulated crypto exchange.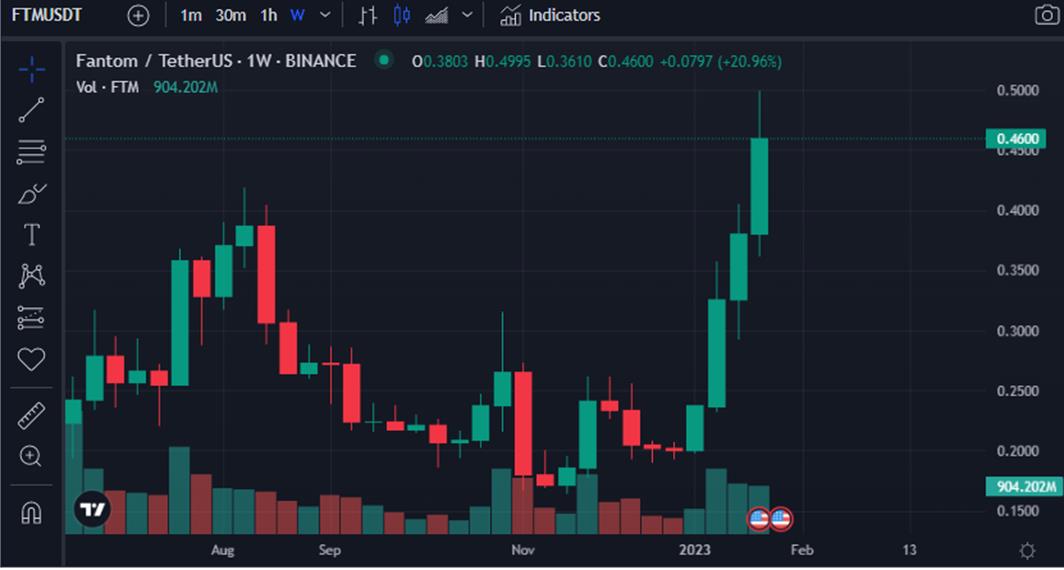 FTM has recently had another significant level of resistance rejection, which frequently occurs around the $0.41 level. Additionally, a bearish divergence is developing. It do have a lower high on the RSI for the daily time frame, so we need to pay close attention to that because we might see some negative movement shortly. This could also resemble the bearish reversal pattern known as a falling wedge.
Even though the price of Fantom is rising, there are still various initiatives that have the potential for higher profitability. See our guide to the best crypto to buy now here.
FTM Price Prediction
Looking at FTM, it should hold this key level of $0.37, if it fails to do so then it will go lower, but ideally we would like to see a breakthrough of the $0.42 level. On the weekly time frame, we can see it had four consecutive green candles, so we would expect at least a pullback soon for this particular cryptocurrency. This is also starting to look like a doji candle, which indicates that buying and selling pressure are nearly equal.
Related
Meta Masters Guild – Play and Earn Crypto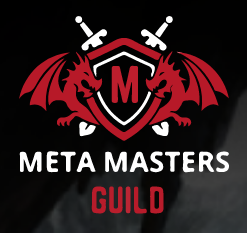 Innovative P2E NFT Games Library Launching in 2023
Free to Play – No Barrier to Entry
Putting the Fun Back Into Blockchain Games
Rewards, Staking, In-Game NFTs
Real-World Community of Gamers & Traders
Round One of Token Sale Live Now – memag.io