As investors hope for a market consolidation following yesterday's retracement, Dogecoin (DOGE) is one of the few assets that many will have on their watchlists. What are the prospects of the leading meme coin erasing one zero before the end of this month?
DOGE Price Update
In the past 24 hours, the crypto market has looked to stage a comeback after cooling off and losing some of the gains made over the previous week. As a result, the market gained 0.75%.
DOGE, one of the biggest and most valuable coins, currently trades at $0.08089. The digital asset's price is up by 0.2% in the past 24 hours, keeping it in line with the broader market and setting it up for more gains going forward.

Despite DOGE's price increase, its technicals remain unsatisfactory. The digital asset is trading below all its moving average (MA) indicators, ranging from the 10-day MA of $0.08113 to the 200-day MA of $0.08333.
A sustained rally should be sufficient to see the asset reclaim some lost ground, thus making gains on its short-term MA indicators at least. However, the market will need to keep gaining heavily for DOGE to cross its long-term MAs.
DOGE Goes Green
The biggest news surrounding DOGE has been the asset's progress at reducing carbon emissions on its transactions. Recently, foreign exchange data aggregator Forexsuggest reported that the Dogecoin blockchain had become the third-fastest to lower its carbon footprint, with an impressive 25% reduction in carbon emissions in 2022.
According to the report, awareness of the environmental impacts of crypto transactions has risen significantly, with several high-profile cases causing many investors to question the industry's environmental sustainability. As such, blockchain developers have worked significantly to help reduce the environmental impact of their blockchains over the past year or two.
Dogecoin's progress in this, as well as its continued adoption as a payment method and the Dogecoin Foundation's efforts to improve the blockchain in general, have raised DOGE's profile as a viable investment.
Investors Excited About New Presales
Heading into 2023, one tested and trusted way to profit, regardless of the market's moves, is to find high-quality presales with strong value propositions and invest in those. We have two options for interested investors below:
Meta Masters Guild (MEMAG)
The Meta Masters Guild describes itself as the world's first Web3 gaming collective. This platform was developed by gaming lovers, and its objective is to create an ecosystem filled with different games, all with their unique value propositions.
In the MMG, each game available will act as a standalone title. However, all games will have to incorporate the Guild's MEMAG token in different ways, giving the asset multiple use cases.
The Guild is already working on the first game within its ecosystem – Meta Kart Racers. Two other games are already in the pipeline, showing that development work on this platform is ramping up quickly. MEMAG's prospects will continue to improve as more games join the collective.
🚀 #MEMAGFAM, we're making waves! 🌊

💰 We've raised over $700K! 💰

⏰ Don't miss out on Stage 2 of our presale. Grab $MEMAG now and be a part of the revolution! 💪

➡️ https://t.co/SBqVjX5mWn#mmg #memag #memagpresale pic.twitter.com/3sMamhEyHg

— Meta Masters Guild (@MEMAGgames) January 20, 2023
MEMAG is one of the hottest presales in the market, already raising over $717,000. The digital asset is in its second presale stage, ending in nine days.
Fight Out (FGHT)
Fight Out aims to help users get more active and reach their fitness goals. Anyone can download this move-to-earn platform and set their fitness goals and the parts of their bodies they want to work out and focus on.
The Fight Out app also includes an innovative system for tracking users' vitals in order to see how far they've come with their workouts. And as users grow, they earn tokens in return.
Stay connected to the #FightOut community and keep updated on the latest developments by joining our Telegram channel!

Be a part of the conversation, get exclusive access to content and don't miss out on any important announcements.

See you there! 🔥https://t.co/oleUBbyJ4o pic.twitter.com/J5QBlxeoXu

— Fight Out (@FightOut_) January 19, 2023
Fight Out's native FGHT token acts primarily as a payment channel for the platform. However, holders can stake FGHT to enjoy exclusive content and discounts.
FGHT is now available for presale to investors. The digital asset has had a successful outing thus far, with over $3 million raised.
Related News
Meta Masters Guild – Play and Earn Crypto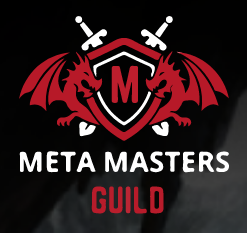 Innovative P2E NFT Games Library Launching in 2023
Free to Play – No Barrier to Entry
Putting the Fun Back Into Blockchain Games
Rewards, Staking, In-Game NFTs
Real-World Community of Gamers & Traders
Round One of Token Sale Live Now – memag.io