Like many large-cap coins, Dogecoin (DOGE) has witnessed a significant surge in price following the recent market rally. Investors are again excited about the prospect of the leading meme coin experiencing a rally that could push its price above the $1 mark, but is that possible?
DOGE Price Action
The leading meme coin, DOGE, currently trades at $0.0840. The asset's price has increased by 0.39% in the past 24 hours. That might not necessarily seem much, but DOGE still trades above the broader market, which has retracted by 0.53% in the same period.
At the moment, the broader market appears to be cooling off after several days of consistent gains. Of course, this doesn't mean that gains can't still be recorded down the line.
On the technical front, DOGE is doing quite well. The crypto asset trades above all its major moving average (MA) indicators, from the 10-day MA of $0.08366 to the 200-day MA of $0.08378. The asset's ability to rise even higher should help strengthen its position above these indicators even more.
A positive moving average convergence divergence (MACD) shows that DOGE is flashing a buy signal. However, investors would want to be wary of the asset's relative strength index (RSI) at the 59.21 mark. DOGE's RSI shows that the digital asset is approaching the overbought region.
Dogecoin Foundation Investing Heavily in Developers
Considering its status as a large-cap coin and propensity for gains, DOGE will be one of the assets that investors will keep an eye on going into 2023, and the asset's developers, the Dogecoin Foundation, are aware of this.
To that end, the Foundation recently launched a new fund for core developers looking to contribute to the network. Per a recent announcement, the Foundation confirmed that it would earmark 5 million DOGE (which, at the time, was worth a little over $350,000) to Core developers looking to contribute to the growth and development of the Dogecoin ecosystem.
For every release of Dogecoin Core, 500,000 DOGE will be shared among all developers who contributed to it. To ensure transparency, the Foundation also disclosed the wallet address where the funds are held and stated that all expenditures will be documented in blogs and social media posts.
High-Value Presales for Gains
As investors continue to look for assets that can provide the right returns, the market is also flooded with several new coins that are incredibly attractive.
Meta Masters Guild (MEMAG)
Top on the list of best new presales is MEMAG. The digital asset, looking to breathe fresh life into the crypto gaming space, was built by the Meta Masters Guild – a Web3 gaming collective aiming to create a gaming universe.
The MMG is looking to create a universe of different games, each of which will operate autonomously. However, these games will use the Guild's MEMAG token as their native coins.
The MMG is expanding rapidly, with one game set to launch later this year and two already earmarked for development. More games should increase MEMAG's utility, which should result in a price increase.
💥 #MEMAGFAM, We've already raised over $380K! 💪

💰 We hit the groundbreaking record of $114K raised over the past 24 hours! 💰

🙌 The support has been LEGENDARY! 🤯

Ⓜ️ Join the #MEMAGFAM and buy $MEMAG now! 🚀https://t.co/SBqVjX5mWn#mmg #presale #crypto #memagpresale pic.twitter.com/ZTeYGsMCRx

— Meta Masters Guild (@MEMAGgames) January 17, 2023
MEMAG is available on presale, with each token trading at $0.007. The crypto asset has now raised over $391,000 in the presale, with only three days until the second stage starts.
Fight Out (FGHT)
FGHT is the crypto token for Fight Out – a new, move-to-earn platform where users are incentivized to keep fit and maintain good health. Fight Out provides a platform where users can choose their fitness objectives and access workout routines and content that can help them improve.
As users show signs of progress, they are rewarded with tokens. Fight Out is also working on a metaverse iteration where players can access NFTs that show their progress and stats and engage in other activities and competitions.
Experience the power of Move-to-Earn with #FightOut!

Connect your fitness journey with blockchain technology and earn rewards for reaching your goals. 🙌

Join the presale now and take control of your fitness future! 👊⬇️https://t.co/z34Nkx3ffi pic.twitter.com/xvu9dXfoCv

— Fight Out (@FightOut_) January 16, 2023
Fight Out's native token, FGHT, is currently available on presale. Each token sells for just $0.0166, and with $2.98 million now raised, the digital asset could easily be the next big thing in the market.
Exciting news #FightOutCrew!

We are happy to announce that we have secured our first CEX listing – @LBank_Exchange! 🚀

Don't miss your chance to get in early! 👊⬇️https://t.co/z34Nkx3ffi pic.twitter.com/qAQ2sfWLKH

— Fight Out (@FightOut_) January 16, 2023
On Tuesday, the Fight Out developers announced that the LBANK exchange would be the first CEX to list its FGHT token.
Related News
Meta Masters Guild – Play and Earn Crypto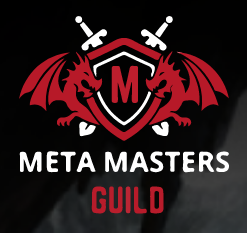 Innovative P2E NFT Games Library Launching in 2023
Free to Play – No Barrier to Entry
Putting the Fun Back Into Blockchain Games
Rewards, Staking, In-Game NFTs
Real-World Community of Gamers & Traders
Round One of Token Sale Live Now – memag.io