AR, the native token for Arweave, is currently enjoying an unprecedented rise as the entire market soars on the back of improved fundamentals. Arweave enables users to rapidly and easily build anything from simple files to completely decentralized web apps with permanent storage.
The entire stack for creating decentralized web applications on the platform is the permaweb ecosystem, which includes everything users might need, including domain name services, database querying, and hosting for their web application user interface – all fully decentralized. This enables users to create web applications with blockchains' permanent, neutral, and transparent characteristics.
AR Outpaces Broader Market
The broader crypto market has continued with its resilient streak, posting gains as investors remain confident in coins' performances. And as the economy continues to rebound, so has crypto. The market is up by 3.58% today, with top coins leading strong performances.
Nevertheless, AR has also been on a laudable streak. The digital asset currently trades at $12.05, indicating an uptrend of 16.1% in the past 24 hours. With many coins performing stronger than the broader market, AR's recovery should impress investors.
AR has done quite well technically with its improved performance. The crypto asset is approaching its short-term moving average (MA) indicators, particularly the 10-day MA of $10.6. The long-term MA indicators, however, remain far from the price, with the 200-day MA standing at $10.28. A sustained rally should cause the token to cross most of these indicators, so investors should watch how AR performs.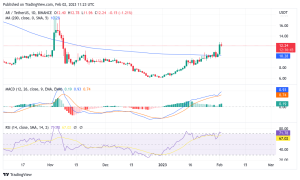 AR's moving average convergence divergence (MACD) is positive, depicting a buy signal. This highlights the strong investor demand surrounding the cryptocurrency. But, the asset's relative strength index (RSI) of 71.95 shows that the asset is in the overbought region. However, its current impressive streak shows that AR could potentially retain a strong bull run for the foreseeable future.
Arweave Transaction Count Surges
Arweave is a decentralized data storage solution that connects those in need of storage space with those with excess. It is comparable to Bitcoin, but in this case, for data. The platform is looking to bring the benefits of blockchain to the data storage space, with storage owners able to get rewards.
Recently, Arweave co-founder and chief executive Sam Williams confirmed that the network had witnessed a record high in transactions for January. According to Williams' tweet, the number of transactions reached over 58.2 million last month, an increase of 80% over the previous month and up to 21% higher than during the non-fungible token (NFT) bull market.
Can't be 100% sure, but it looks like a new significant user coming online. From Viewblock we can tell that it is:
A. Coming from Arweave signing wallets (rather than SOL/ETH that NFT uploaders generally use)
B. Using bundles
C. Started on ~Jan 14

Looking for more details 🙂 pic.twitter.com/A6ttFAiR1j

— 🐘🔗 sam.arweave.dev (@samecwilliams) February 1, 2023
Transactions on Arweave have been jumping sharply since the June low of 12 million. And with the market currently on a bull run, there's a chance that these figures will rise even further. As expected, the prospects for AR should continue to improve.
It is also worth noting that the market is in a current bull run. Improved economic conditions and the Federal Reserve's decision to raise interest rates by 25 basis points have led to a surge in the market.
Solana DApp Store Employs Arweave
Solana Mobile has published details of its native app store, which will be available solely on Solana's Saga phone when it launches.
📱 Here's a first look at the Solana dApp Store that will ship with Saga.

An app store built specifically for crypto apps on mobile.

Let's dig in 🧵👇

1/8 pic.twitter.com/bcPqBuTGh2

— Solana Mobile (@solanamobile) January 24, 2023
Unlike Apple's App Store and Google's Play Store, which charge a 30% fee on all transactions, the Solana shop will be free to use. It will utilize Arweave, a decentralized file storage technology, to make it immune to censorship.
According to reports, the phone will run a customized version of Google's Android operating system and include the company's entire mobile suite. Users will be able to conduct frictionless peer-to-peer transactions with Solana Pay.
AR Alternatives
Despite AR's growth prospects and improving market dynamics, investors should remember that it is not the only coin that delivers gains.
MEMAG, one of the newest coins on the market, is currently drawing significant attention. The digital asset is looking to breathe new life into the play-to-earn (P2E) market, with its developers – the Meta Masters Guild – looking to create a gaming collective that will feature multiple titles.
All games will be required to use MEMAG in some form or another, and with multiple use cases, MEMAG should see a massive surge in price. The digital asset is currently in its fourth presale stage, with over $2.51 million raised.
Meta Masters Guild – Play and Earn Crypto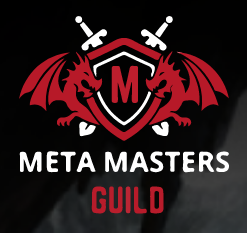 Innovative P2E NFT Games Library Launching in 2023
Free to Play – No Barrier to Entry
Putting the Fun Back Into Blockchain Games
Rewards, Staking, In-Game NFTs
Real-World Community of Gamers & Traders
Round One of Token Sale Live Now – memag.io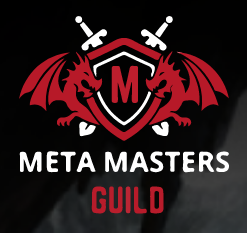 Related News