CELO is up by more than 12% in the last 24 hours and has almost doubled since the start of the year. The token is quite close to reaching its anticipated price target of $1, last seen in August 2022. Investors are diligently eying the token, and making predictions as to how it might perform in the future.
We have a few predictions too, but before we get to that, let's first understand what the CELO project is about.
What Is CELO?
Getting into cryptocurrencies requires a minimal amount of technical knowledge, and it can be quite restrictive to users who aren't comfortable handling technology but are keen towards using blockchain and crypto technologies.
Celo solves just that, by making cryptocurrency payments accessible to smartphone users across the world, whether or not they have bank accounts. The company now has users from over 100 countries, and hosts more than 3 million wallet addresses, while being under the leadership of strong founders such as Rene Reinsberg and Marek Olszewski.
Celo uses people's phone numbers and email addresses, to identify users on the network, which is otherwise done with a public key. CELO is the native token of the platform, used to pay transaction fees as well as act as a governance token on the network. It has a blockchain of its own, while it can also work with other blockchains such as Ethereum. These tokens can also be staked to earn a passive income, as Celo is based on a proof-of-stake consensus mechanism.
In addition to this, Celo has three other coins associated with the project, which are stablecoins by the name of CUSD, CEUR and CREAL linked to the US Dollar, the Euro and the Brazilian Real respectively. All these tokens work in harmony to serve the mission of the project, making blockchain technology more accessible.
As the project's whitepaper reads, "The Celo protocol introduces a mobile block-reward mechanism in which all users involved in transactions are also able to participate in verifications, creating a broad participant base and making block rewards more accessible to day-to-day users."
The team behind Celo consists of developers who've had substantial experience having worked with industry giants such as Google, and Twitter as well as a bunch of US-based universities. The co-founder has been a part of the popular website domain marketplace, GoDaddy.
With the help of Celo, users can make stablecoin transactions without the need for a bank account or physical cash. This will help spread the use of blockchain technology to those who have a smartphone but don't have access to banking services.
Celo also has a non-profit organization by the name of Celo Foundation that works with 50 other companies who together go by the name of Alliance For Prosperity. This organization aims to make it easier for developers to build decentralized applications on the blockchain, thus improving the inclusivity of the industry.
CELO Price History
The past performance of a token can be a good indicator of how it might perform in the future. It shouldn't, however, be used to deduct predictions for the future, apart from serving as a model for the volatility the token is expected to experience.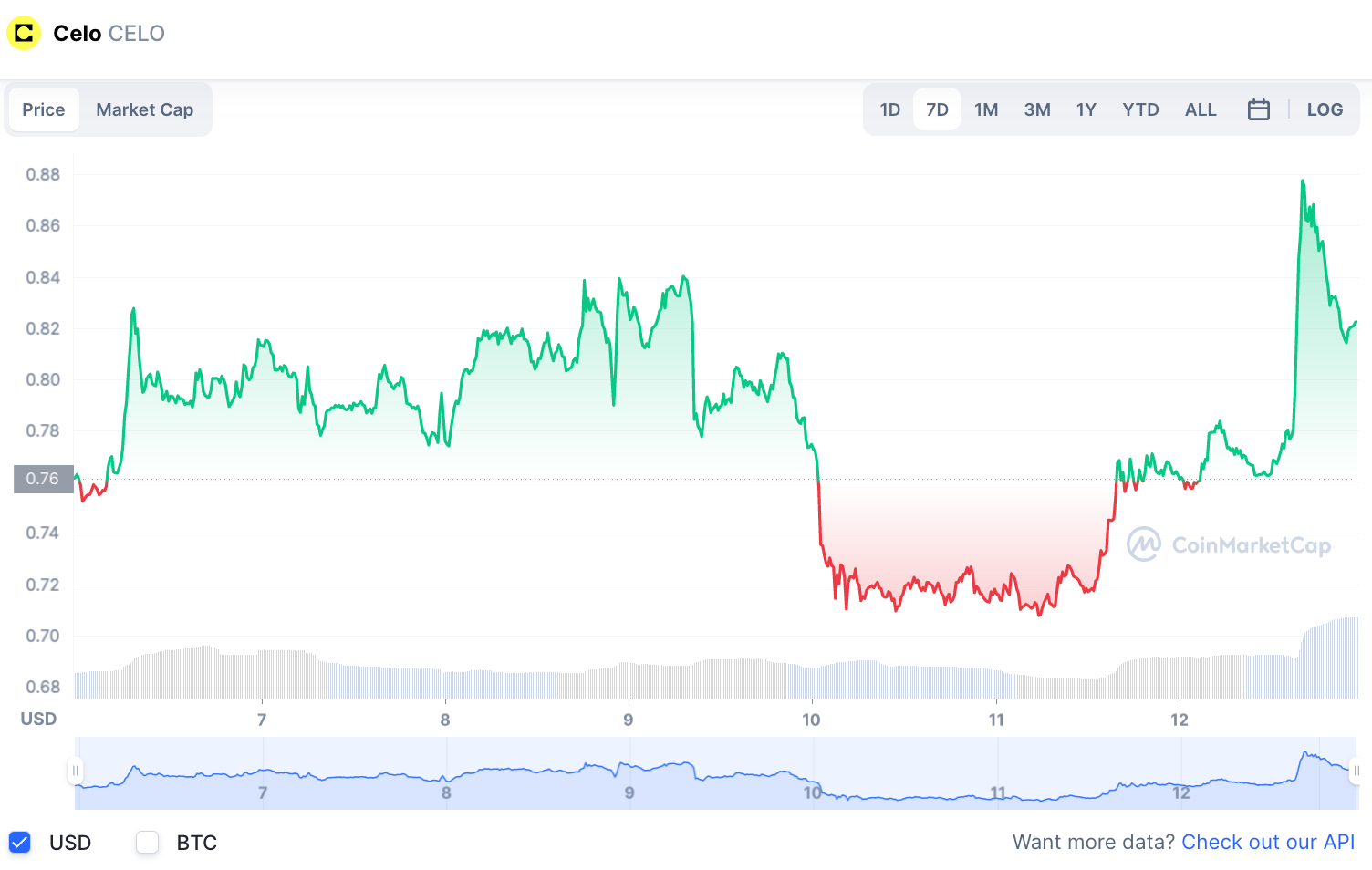 Celo made its debut in the markets in 2020, where it was initially trading for $2.5 but proceeded to fall back to $1.7. Later that year, the token made a high of $4 only to plummet again to its previous levels. A change of fate took place for the token in 2021, when a market-wide bull run pulled the token to a high of $7.24 in April, and consequently, the token reached a high of $10.66 in August that year, facing its fair share of volatility within that time.
The price of CELO at the end of 2021 was $4.85, but a sequence of events, geopolitical and industry-specific, sent the coin to find a bottom at $0.74, which fell even further after the crash of the FTX exchange, settling at $0.40. It closed the year at $0.47, but it did witness a spike in early December when the token was trading at $0.72.
The current market cap of the token is a little over $400 million and about half the token's total supply is currently in circulation. CELO displayed a spectacular performance on Sunday, registering an impressive two-digit percentage growth of 12.75%.
CELO's Price Prediction for 2023, 2025 and 2030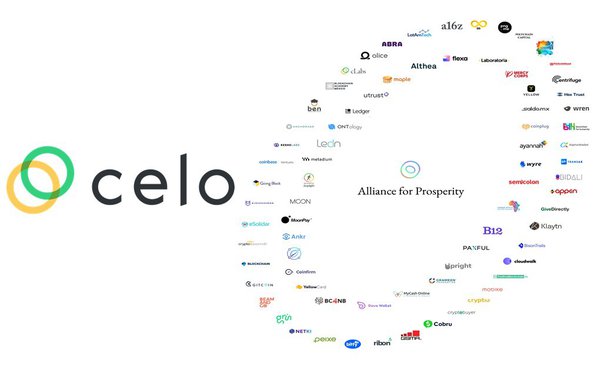 Price Prediction – 2023
Celo shares quite optimistic price targets across analysts for the short-term since many believe the token to undergo a bull run over a 12-month period. The CELO token is expected to reach a high of $8.41 and a low of $2.92 while maintaining an average price of $7.30. This is quite an appreciation from the token's current price.
It's expected that this year will be generous towards cryptocurrencies, as investors expected major tokens to undergo a price increase. CELO, for one, is expected to rise above the $5 mark after June.
Price Prediction – 2025
CELO is expected to stay bullish over the near long term, if it undergoes the price increase expected in 2023, supplemented by an expected bull run across the market in 2024. If the token successfully gets over the $6 level, it will have to overcome a critical resistance at $6.49, and if it fails to do so, the token will find ground at $5.86.
The price target for CELO in 2025 is $8 on average, while the highs are projected to go well above the $10 mark. Ideally, it's better to rely on the 2025 price predictions since they provide a more educated view of where the token could land, while the predictions for 2023 can highly be influenced by the current market volatility.
CELO Price Prediction – 2030
It's tough to derive an accurate price of a token over such a long time scale since numerous market conditions can change the trajectory of the coin's performance. Plus, the project's very own development can change shape, possibly leading to massive price fluctuations.
With that being said, investors can expect the token to reach as high as $22 in 2030, which is a rather conservative estimate. While a lower price target for the token will be $12. If you're planning to invest over such a long period, remember to periodically check how your investment is doing and make necessary changes accordingly.
Conclusion
While these predictions may provide an insight into Celo's future, they are not in any manner a guarantee of the project's future price performance. Investors should do their own research, and understand the fundamentals of a project, and the technical performance of a token, before investing their hard-earned money in a cryptocurrency.
Read More:
Fight Out (FGHT) – Newest Move to Earn Project
CertiK audited & CoinSniper KYC Verified
Early Stage Presale Live Now
Earn Free Crypto & Meet Fitness Goals
LBank Labs Project
Partnered with Transak, Block Media
Staking Rewards & Bonuses