Cryptocurrency prices, including Bitcoin, held steady on Thursday despite a decline in traditional markets due to recent economic data and comments from the Federal Reserve.
Bitcoin Price Holds Steady At $21,000 Level
Federal Reserve Vice Chair Lael Brainard stated during a speech at the University of Chicago School of Business that the central bank must continue to tighten monetary policy in order to achieve a sustainable 2% inflation rate. Despite this, the S&P, Dow, and Nasdaq all saw significant losses throughout the day but managed to recover some of their losses towards the end.
Price action from Coinmarketcap.com shows that Bitcoin continued to climb throughout the day, rising from a low of about $20,408 late Wednesday night to an intraday high of $21,207 on Thursday afternoon, despite concerns over the potential bankruptcy of Genesis Global Capital. The sideways price action for Bitcoin over the past few days is being seen as a normal pause after reaching a four-month high on Tuesday.
According to Jim Wyckoff, a senior technical analyst at Kitco, Bitcoin bulls currently have the upper hand in the short term, with a strong uptrend on the daily chart, indicating the potential for further gains in the short term. This sentiment is echoed by blockchain analyst Milky Bull Crypto, who predicts that Bitcoin will soon surge to $28,000.
Caleb Franzen, Senior Market Analyst at Cubic Analytics, also provided insight into "key levels to watch for" in order to confirm a bullish outlook for Bitcoin. In a tweet, Franzen stated that there are three important levels for Bitcoin at the current moment. He advises that if the price stays above these levels, it is a cause for celebration and potential for further gains.
These are the 3 most important levels for #Bitcoin at the present moment.

If we stay above them, party on.
If we retest & rebound on any of them, party on.
If we break below them, the bear case strengthens.

Don't stay at the party when the cops arrive. Until then, dance a bit.

— Caleb Franzen (@CalebFranzen) January 19, 2023
On the other hand, if the price falls below these levels, it could indicate a bearish market and potential for further losses. Franzen advises to not stay at the party when the cops come and to enjoy the gains while they last.
Where Does Bitcoin Go From Here
Bitcoin has seen a significant increase in value, rising 30% above $21,000 in 2023 so far. However, on-chain data suggests that the buying trend is not being supported by institutional investors. In contrast to Ethereum where institutional investors are awaiting the integration of major software developments.
According to CryptoQuant's Fund Holdings index, the total amount of Bitcoin held by digital assets holdings, such as trusts, exchange-traded funds, and other funds, has been declining during the coin's price increase in recent months.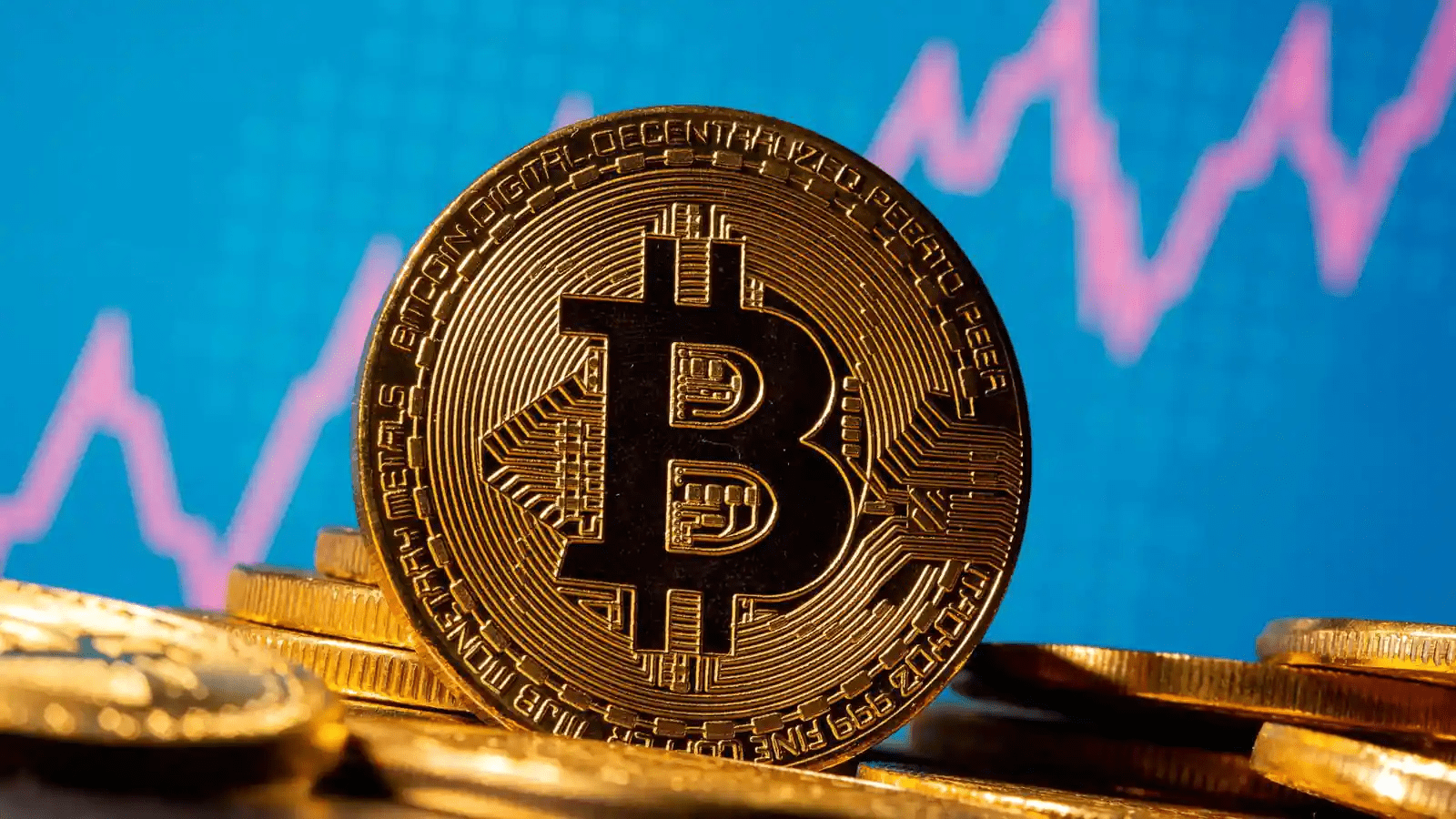 Additionally, there have been no unusual transactions on-chain, but on crypto exchanges, as per the comparisons made between CryptoQuant's Token Transferred and Fund Flow Ratio metrics. The Token Transferred metric shows the number of coins transferred in a specific timeframe, while the Fund Flow Ratio represents the ratio of coin transfers involving the exchange to the overall coin transfers network-wide. Normally as the market bottoms, institutional investors tend to buy quietly through OTC trading.
According to FXStreet's Bitcoin price prediction analysis, a rally could throw Bitcoin's price close to $30,000, however, it is unlikely at this point and even if its value is increasing, the impact on the broader cryptocurrency market is expected to be minimal.
However, the analysis suggests that the value of Bitcoin may drop below $15,000 before making another attempt to reach the $30,000 mark. This resistance level is crucial for the market leader. If Bitcoin fails to reach this mark again, it is likely that the digital asset market will experience significant sell-offs, leading to a poor start for the cryptocurrency market in 2023.
It is important to note that this analysis is solely from an independent source and should not be taken as investment advice. It is recommended that individuals conduct their own research before investing.
Altcoin Presents Strong Competition To Market Leaders
While Bitcoin may not be a likely candidate for the next rally, here are a few tokens worth checking out that could help investors make exponential gains.
Meta Masters Guild

Meta Masters Guild is developing the world's first mobile gaming platform based on Web3 technology with a focus on fun and sustainable gaming experiences. The platform is based on "play-and-earn" and focuses on mobile games that are inexpensive, addictive and sustainable for a larger audience of casual gamers.
MMG has three games in development, Meta Kart Racers, Raid NFT and Meta Masters World, with Meta Kart Racers launching in late 2023, using GEMS, an off-chain token, for rewards and currency across its titles. The mobile gaming industry is valued at over $94 billion, making it an attractive market for MMG. They are currently in stage two of its presale with a hard cap of $1.12 million and investors can participate in the presale to access the coin at an affordable price of $0.013.
FightOut
This is one such other project targeting a completely different domain. FightOut aims to build real-world gyms using Web3 technology and rewarding users for their physical workouts by improving their personalized avatar statistics. The app will track the user's movements, efforts, nutrition and sleep quality and project them onto the user's personal avatar.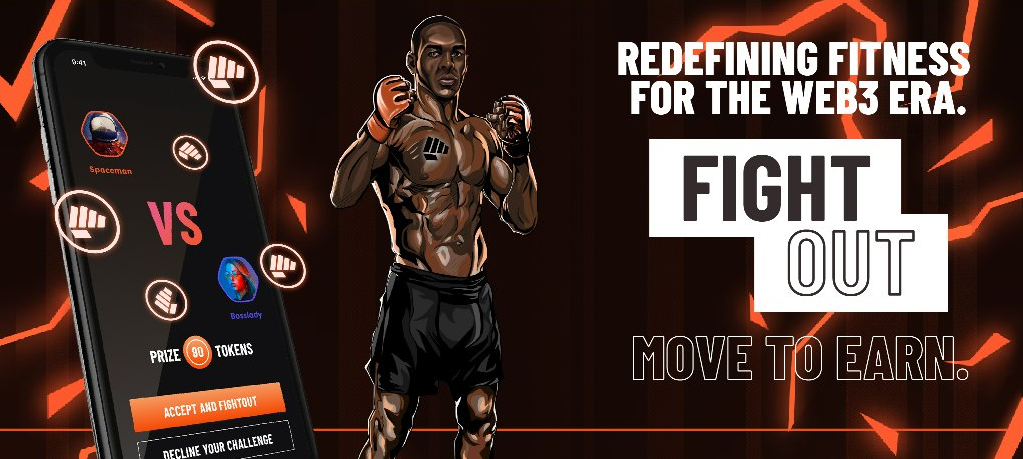 The project uses two tokens, FGHT and REPS, with FGHT used to build and develop gyms, and REPS used as rewards for users. Fight Out is currently offering a bonus of up to 50% for purchasing FGHT and a $250,000 giveaway in FGTH tokens. Investors can participate in the presale on the official website, with each FGHT token available for $0.0166 and the presale has raised over $3 million so far.
Calvaria
Calvaria is another crypto-based game where players use cards representing unique characters to compete against each other. Players can choose to play against other players or participate in single-player campaigns, as well as tournaments to earn assets and upgrades for their cards.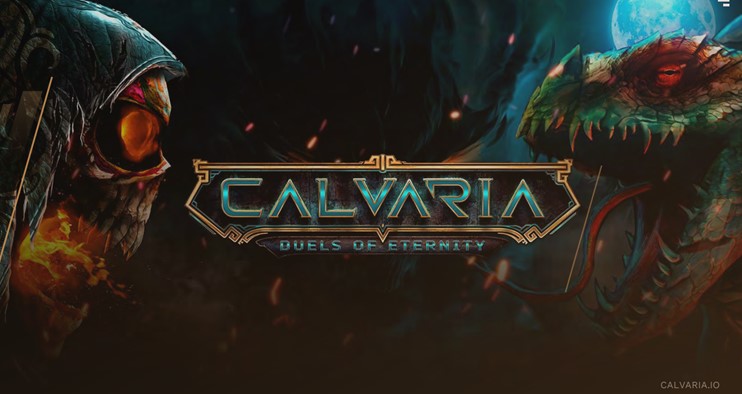 The game rewards players with RIA tokens, which are specific to the game and can be earned through various in-game activities. The game ecosystem is built on RIA tokens making it a good investment opportunity.
The presales of Calvaria have been successful so far, raising $2.8 million and it is currently in the fifth stage of the presale, 93% complete. One USDT can be exchanged for 30.77 RIA tokens. 15% of the total supply is allocated to the presale, 25% to the staking pool, 20% to the prize pool, 15% is reserved and the rest is designated for the team, liquidity, and advisors.
Read More:
FightOut (FGHT) – Newest Move to Earn Project
CertiK audited & CoinSniper KYC Verified
Early Stage Presale Live Now
Earn Free Crypto & Meet Fitness Goals
LBank Labs Project
Partnered with Transak, Block Media
Staking Rewards & Bonuses