The price of Bitcoin has been anything but predictable for the past couple of months. A huge chunk of investors and experts had previously expected BTC to fall in terms of price and see lower ranges. However, the frontrunner crypto has managed to act differently, by surging in demand and value within a span of weeks. 
The current state of the overall crypto industry also seems to be fairly great. Several top altcoins have been gaining momentum, and the entire blockchain sector including categories like P2E, Defi and NFTs has been gaining engagement from investors in increasing quantities again. Despite the economic condition on a global level looking bleak, these positive movements in the crypto industry have put investors at a standstill. 
While many new investors are entering the market in huge numbers today, the same wasn't the case up until a couple of weeks ago. So what exactly is happening to BTC? Will it continue the uptrend it has been on and go on to explore higher price ranges or will it fall back and reaffirm the continuation of an ongoing bear market? 
Well, for this we need to find out the nature of its movements in a shorter time frame. As of now, the biggest question is if BTC is consolidating in the $23k range or accumulating for a spike in the next couple of days. 
Consolidation and Accumulation
Consolidation and Accumulation are both technical terms that are often used to describe the nature of an asset's price movement. Let us take a look at what they mean exactly to understand BTC's expected movement better. 
Consolidation 
In technical analysis, consolidation refers to an asset oscillating between well-defined levels of trading. Consolidation occurs when the asset's price moves above or below the trading pattern, indicating market indecision. Essentially, it is a term for a crypto that is neither continuing nor reversing a larger price trend. Consolidated cryptos typically trade within limited price ranges and offer relatively few trading opportunities until another pattern emerges.
Accumulation 
Accumulation is a fairly simple concept. Cryptocurrencies are said to be under accumulation when their prices are growing, especially when a rising volume is involved. This indicates that traders and investors are prepared to purchase the item in large quantities. In short, if the price of a particular crypto has been increasing at a decent level, then it could be a sign that there is consistency and even some potential for further growth in the number of buyers willing to purchase it at any price. 
Consolidation or accumulation can both be indicators that are often confused with each other. While consolidation can also be considered a kind of stagnancy in terms of prices, accumulation indicates a chance for further growth due to evident demand. 
BTC and its Current Condition
As mentioned above, Bitcoin has clearly managed to see considerable movement in the upward direction and has stayed in the green for the past couple of days. While there may be a chance that the prices of BTC may fluctuate at any given point, the overall sentiments surrounding the crypto have been fairly bullish. 
There are several factors that have played a major role in the current state of BTC. Naturally, the start of 2023 itself acted as a boost for the entire crypto industry. Prices had been rising since and had seen some decent growth in a short span. In the latest edition of its weekly newsletter, "The Week On-Chain," analytics firm Glassnode pointed out that long-term holders remained broadly steadfast in their resolve not to exit the market despite having to face more than a year of steady losses. This was one factor that actually pulled a lot of attention to the potential of BTC as an asset and the community supporting it.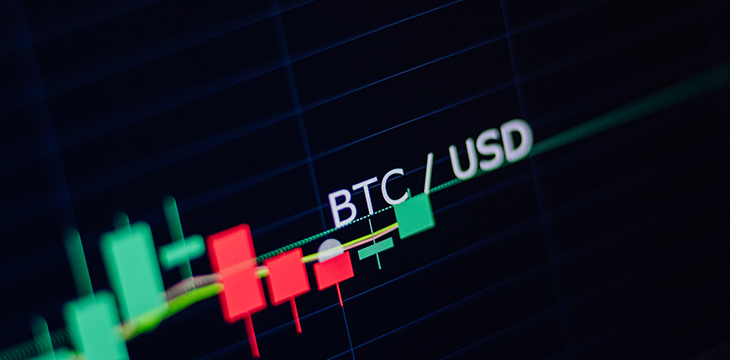 Prices had already started shooting up, which is when several indicators pointed out that Asian retail investors had been heavily investing in crypto recently. Following this, the asset saw even more buying pressure ​​on January 20, after the United States Federal Reserve Governor Christopher Waller reinforced the market expectation of a 25 basis point interest rate increase in February.
Naturally, all these factors played into the growth of BTC which ideally weighs more towards the fact that the crypto may indeed be in an accumulating phase, which means that there may be further upward movement shortly. 
Is It a Good Time to Invest In Bitcoin?
Bitcoin has, time and again proved that it is one of the best cryptocurrencies to be a part of, and to invest in. In the longer term, there is no doubt that BTC could be an excellent investment that could bring massive profits to the individual. However, it may be a bit difficult to speculate its movement on a short-term basis. The fact that it may be in its accumulation phase ideally is evidence that now may be the perfect time to start pouring funds into stocking up on Bitcoin. 
The price of BTC was around $17k at the start of January, which has now crossed the $23k threshold. While more data and confirmation of a reversal are required, it can be safe to assume that BTC may be in for some more adoption, developments on a macroeconomic scale and price increase.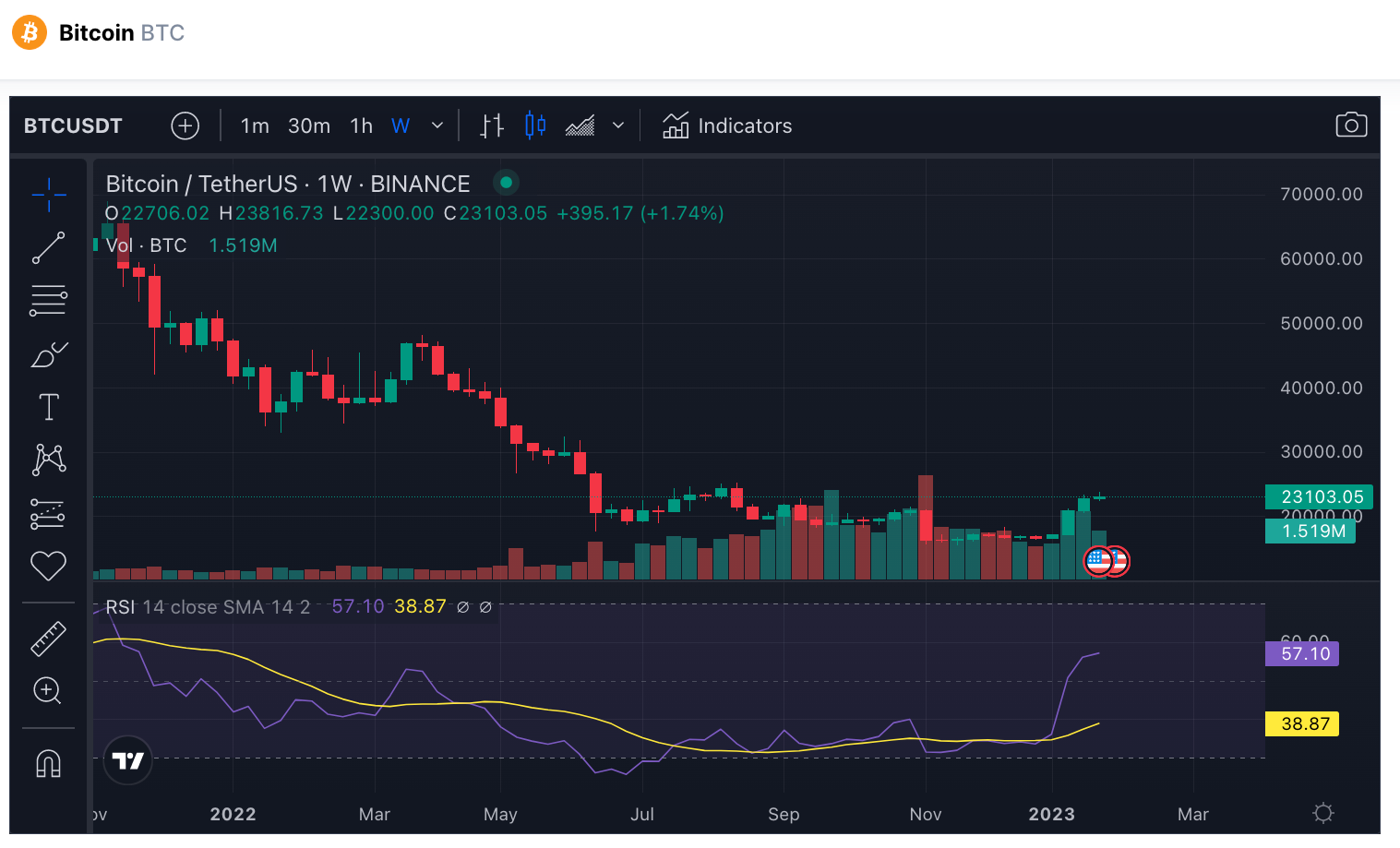 On a weekly timeframe, the RSI or Relative Strength Index is still showing that BTC may be underbought, which provides further proof that it may have more capacity for growth, as investors have been looking to enter the market again sensing the sudden change in its condition. 
Conclusion
BTC may have a very volatile nature. However, the current state of the blockchain industry has surely provided a much-needed ray of hope to a huge chunk of the investing citizenry. While there is a possibility that Bitcoin may explore higher price levels, multiple factors or negative press may be able to bring down the price of the asset within a matter of hours or days. It is wise to be patient and invest in parts to ensure that losses are minimized if a downtrend does start its course. 
Read More:
Fight Out (FGHT) – Newest Move to Earn Project
CertiK audited & CoinSniper KYC Verified
Early Stage Presale Live Now
Earn Free Crypto & Meet Fitness Goals
LBank Labs Project
Partnered with Transak, Block Media
Staking Rewards & Bonuses