Binance Labs is pumping $15 million into blockchain game maker Xterio as it continues to expand into the burgeoning gaming sector.
The NFT and crypto gaming company has raised more than $40 million from venture capitalists – whose list includes the now-defunct FTX. With the recent funding added to the mix, the gaming company aims to bring AI-powered tools to make blockchain games more interactive.
We're excited to announce our investment in@XterioGames!

Xterio is a Web3 game platform & publisher innovating AI toolkits to bridge free-to-play & on-chain gaming with its diverse suite of in-house & third-party games.https://t.co/1x4LyMI5ra

— Binance Labs Fund (@BinanceLabs) July 13, 2023
XTerio Hails Itself As Providing Gameplay Experiences with Player Ownership
Xterio bills itself as a "free-to-play-and-own game" on its official website. Stating that it has been founded by veterans of gaming experiences, its goal is to provide "a deep and rich gaming experiences driven by player ownership."
"We create rich worlds, stories, and characters to bring you amazing experiences," the official website reads, focusing on how blockchain technology is the key aspect of every Xterio game, gaming item, and character.
The gaming startup's current "beta" website has listed 11 games from various genres. From 4x strategy MMOs (Massive Multiplayer Online) to cross platforms sandbox RPGs to fighting games, almost every genre is covered.
However, our experts caught a unique meme coin-inspired game in the making. Known as Shiba Shiba Doge, this game features the same mechanics as "Among Us" and features a multiplayer setting where a team featuring characters from leading memecoins has to identify and take down a malicious Doge killer.
Other games include Age of Dino (MMO), Overworld (RPG), The Bad, The Good and The Innocent (PVP Combat), Abyss World, Metacene, Puff Go, and Blocklords.
Replying to Binance's tweet-based announcement of funding, XTerio expressed its gratitude towards the offer. It continued by saying that it will use this funding to create games powered by AI and digital owners.
We are humbled by your trust. Binance will support our mission to bring the next generation of digital entertainment, powered by AI and digital ownership, to a global audience.
Thank you

— Xterio (@XterioGames) July 13, 2023
XSoul is Native Crypto Powering Xterio
According to a medium article by Xterio, Xsoul is a crypto inspired by Vitalik Buterin's experimental thinking relating to SBT application in the Web 3 world.
SBT refers to Xterio's soul-bound token that, according to the game maker, would be non-transferrable, non-tradeable, and permanently in possession of a user's self-controlled wallet.
According to Xterio, XSoul would be available as a freemint, and owning it would turn a player into an Xterio community member. Since the token isn't tradable, Xterio has revealed the following ways through which the token would be utilized.
Getting VIP treatment, entitling one to participate in an exclusive reward campaign by Xterio
Access to future airdrops
Whitelist spots for future NFTs
Access to Xterio's decentralized autonomous organization
On its official website, Xterio has also revealed that XSoul owners will get access to "Soul Badges" of varying colors, with each color representing the rarity level and the number of XSoul tokens owned by players.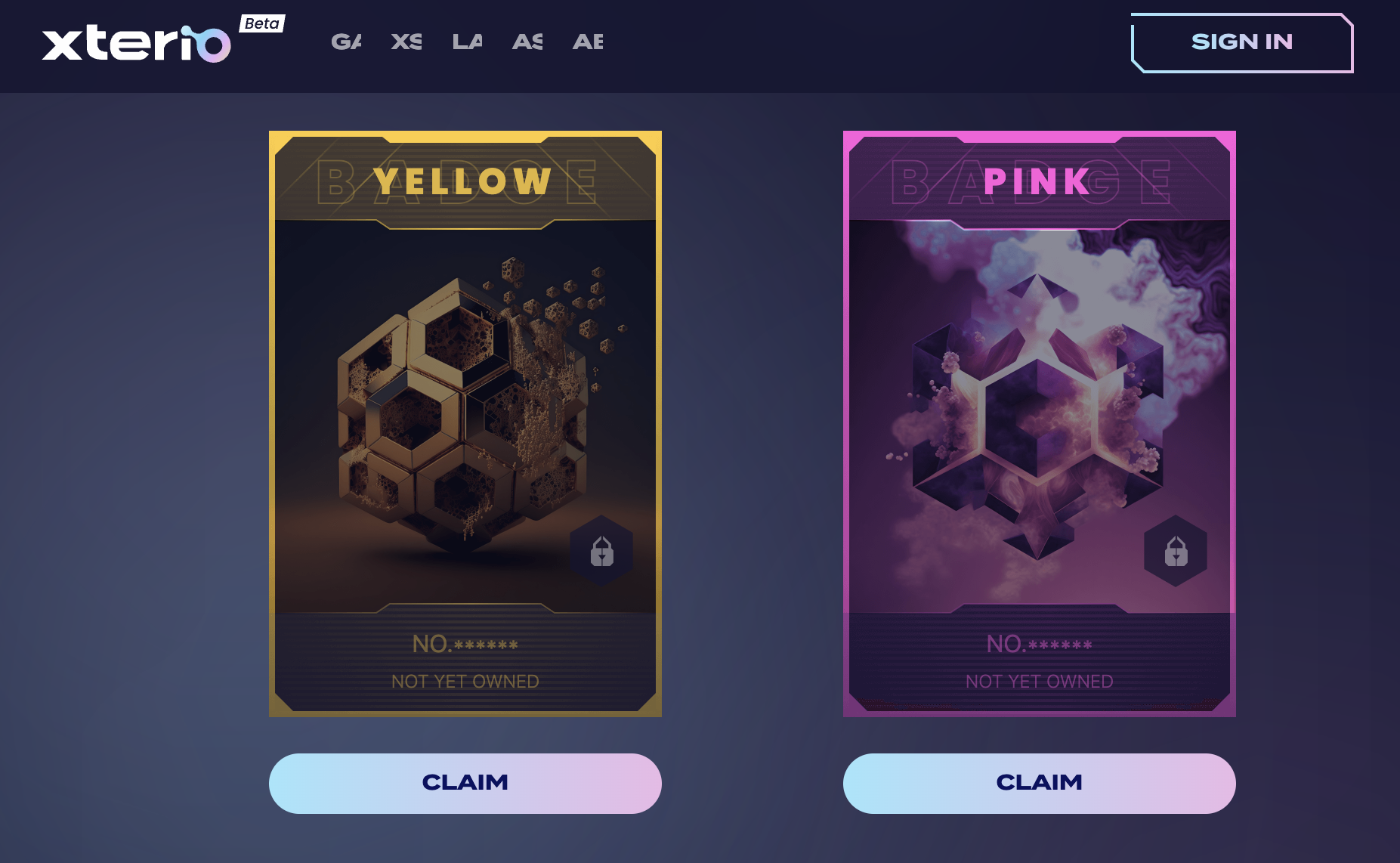 There is no info on whether these badges will be available for sale.
XTerio To Use Binance Funds to Create AI Toolkit
Xterio's first funding round resulted in it raising more than $40 million last year from venture capitalists, including XPLA, Funplus, and the now-defunct FTX ventures.
The platform has also invested $2.5 million into Overworld, a blockchain RPG game that is currently in development.
According to the blog by Binance lab, XTerio is currently in the process of developing an AI toolkit capable of generating the production of high-quality 2D and 3D assets as well as an "emotional engine for artificial intelligence".
Binance Labs has stated via its blog, "this technology would be accessible to all content partners within the XTerio ecosystem".
As per the latest tweet, the XTerio team is looking for new content partners and developers.
Recruitment for the future starts tomorrow
Be ready. 👉🔔 pic.twitter.com/73l5u9pGQu

— Xterio (@XterioGames) July 12, 2023
Many crypto-related content developers – writers and builders alike – have already started to interact with this announcement.
Related
Wall Street Memes – Next Big Crypto
Early Access Presale Live Now
Established Community of Stocks & Crypto Traders
Featured on BeInCrypto, Bitcoinist, Yahoo Finance
Rated Best Crypto to Buy Now In Meme Coin Sector
Team Behind OpenSea NFT Collection – Wall St Bulls
Tweets Replied to by Elon Musk