Every day is exciting in the crypto market since new tokens are introduced constantly, overwhelming investors with a plethora of opportunities for those who know where to look. Today, we'll highlight some of the top gainer tokens in the market, complemented by a few new additions that could potentially turn out to be super profitable. So, without further ado, let's dive into the best crypto gainer tokens for today.
1. Kava (KAVA)
Kava is a decentralized lending platform that enables users to borrow and lend a variety of cryptocurrencies without relying on intermediaries such as financial institutions.
As a popular project in the Defi space, it utilizes the Cosmos blockchain as its underlying infrastructure to support its lending protocol. The development team chose Cosmos as it offers more functionalities such as customization and interoperability compared to Ethereum, which can struggle with scaling decentralized apps and hosted protocols during periods of network congestion.
The Kava system mints a stablecoin called USDX, which is pegged to the value of the US dollar and can be generated when a user deposits supported crypto as collateral. Users who participate in supporting the lending system by depositing their cryptocurrency funds are rewarded with KAVA crypto every week.
Additionally, Kava allows for integration with other platforms and protocols through application-specific blockchains hosted on Cosmos known as "zones", enabling users to add a wide range of tokens to the Kava protocol for lending and borrowing.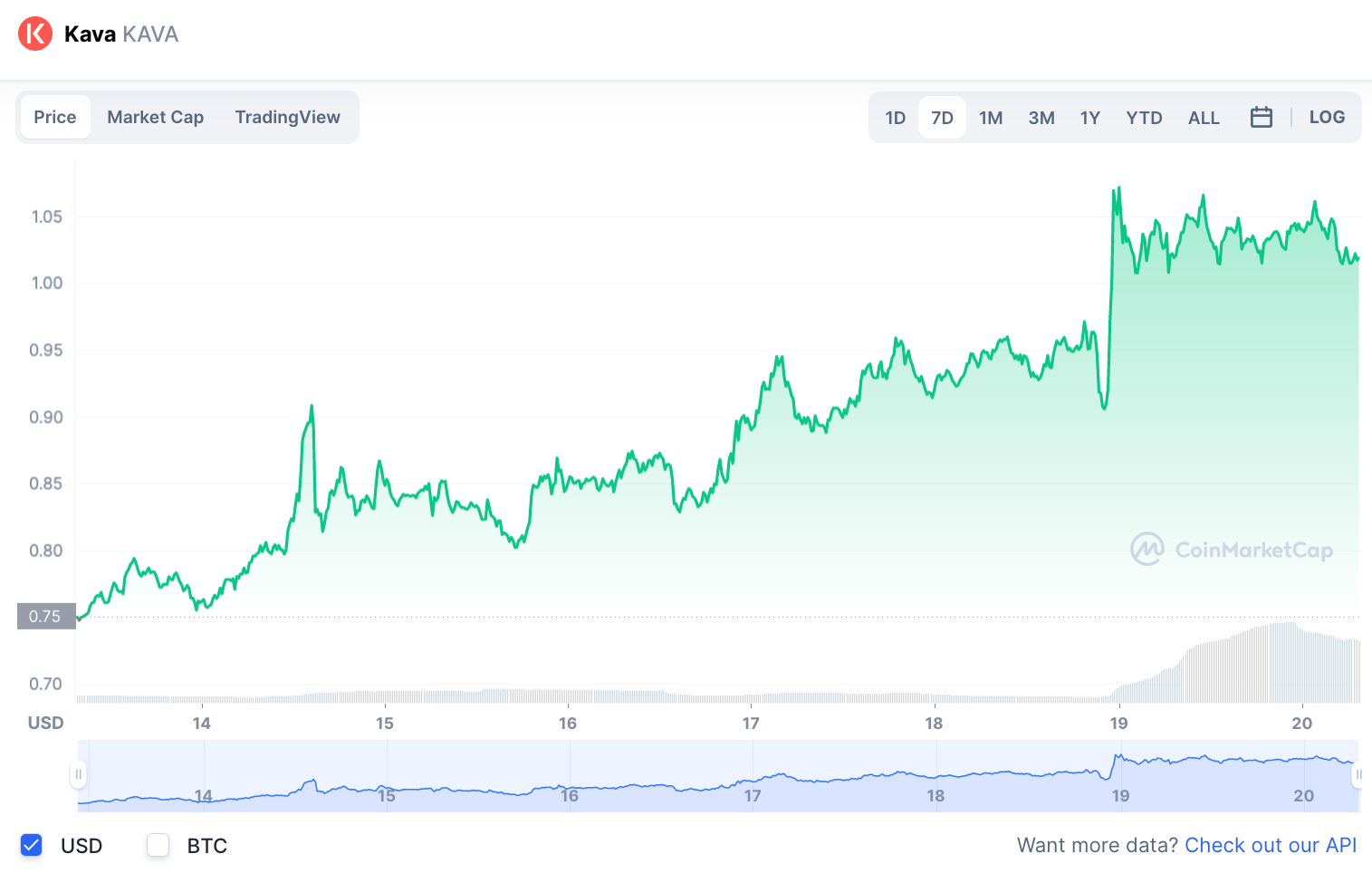 The KAVA token has been following an incremental uptrend for more than a couple of weeks now, almost doubling in price and hence painting investors' portfolios in green. It is currently trading at $1.04 and is expected to follow this trend in the near term. This comes after a descaling performance for more than a year and sheds some optimism for investors who want the token to reach its all-time high of $9.19.
2. Shiba Inu (SHIB)
Investors following the market since the last bull run may have failed to notice what Bitcoin had to offer, but there's little to no chance that investors didn't catch Shiba Inu's performance in 2021. When the token skyrocketed in price, almost outcompeting Dogecoin as the best meme coin to exist in the crypto space. Since then, investors have been constantly eying the token.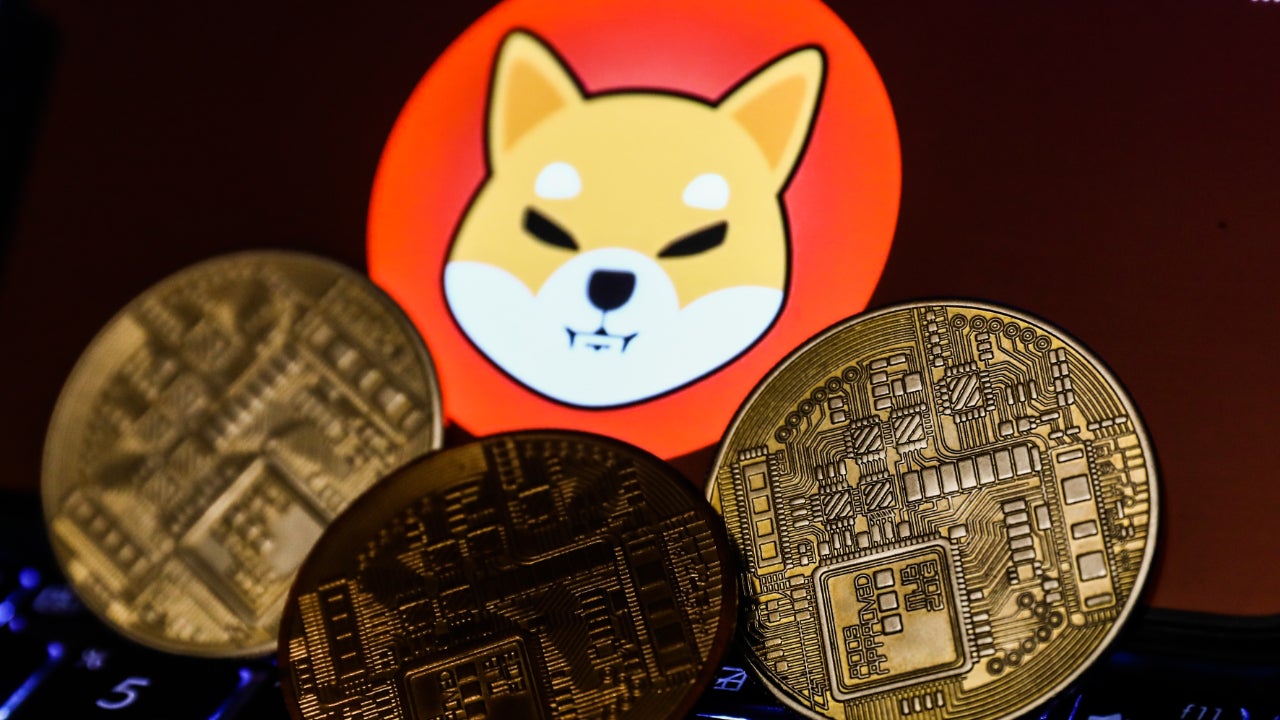 Recently, the SHIB token has endured some pump after displaying a sideways movement for months. It's tough to say whether the token is set to replicate the price jump it underwent a couple of years back, however, investors who're in for a quick profit -which is likely the case with memecoins such as SHIB are happy with the token's performance so far.
Shiba Inu is a decentralized cryptocurrency that operates on the Ethereum blockchain. It is sometimes referred to as a "Dogecoin killer" and was created in August 2020 by a founder named Ryoshi. Essentially, the cryptocurrency SHIB assists in the functioning of the entire Shiba ecosystem.
SHIB is the basic Shiba Inu currency that can be traded and used as a medium of exchange, while BONE is another currency of the Shiba Inu ecosystem that has 250 million units and allows for voting on proposals by those using Shiba Inu. The ecosystem also includes ShibaSwap, a decentralized platform for trading coins, and Shiboshis, a type of non-fungible token (NFT).
It is important to note that investments in cryptocurrency such as Shiba Inu are not backed by any assets or cash flow, and the only way to make a profit is if someone is willing to pay more for the coins.
3. Meta Masters Guild (MEMAG)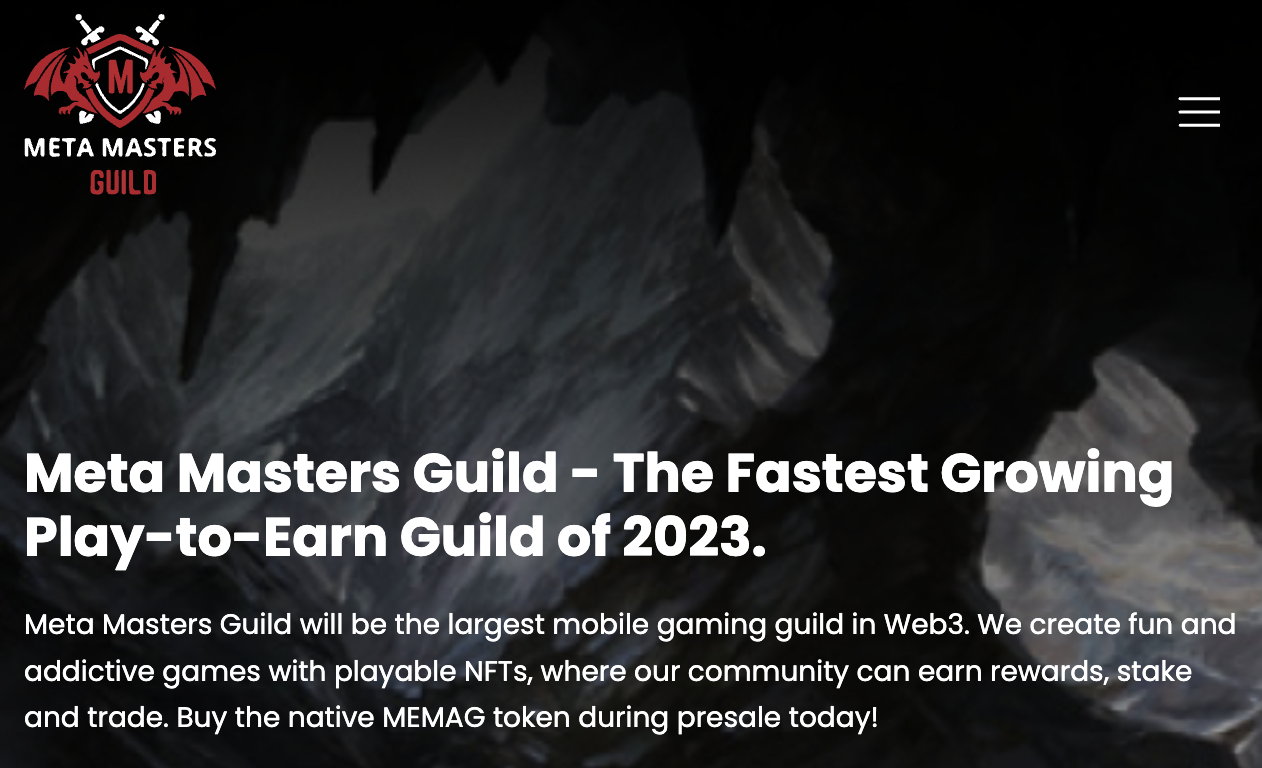 Meta Masters Guild (MMG) is working towards building the world's first mobile gaming platform that is entirely built on Web3 technology, with an emphasis on providing fun and sustainable gaming experiences rather than tokenization.
The project, which is referred to as a "play-and-earn" project rather than a "play-to-earn" project, is focusing on mobile games as they are relatively inexpensive to produce, more addictive and sustainable, and have a larger audience of casual gamers compared to other crypto gaming projects.
The platform has three games in development, Meta Kart Racers, Raid NFT and Meta Masters World, with Meta Kart Racers expected to launch in late 2023. Unlike other crypto gaming projects, MMG will not use MEMAG tokens for rewards, instead, the ecosystem will use GEMS, a second off-chain token, for rewards and as a currency across its titles.
According to research by Newzoo, the mobile gaming industry was valued at over $94 billion in 2022 and is expected to continue growing in the future, making it an attractive market for Meta Masters Guild. Unlike other crypto gaming projects, MMG will not use MEMAG tokens for rewards, instead, the ecosystem will use GEMS, a second off-chain token, for rewards and as a currency across its titles.

MMG is currently undergoing stage two of its presale with a hard cap of $1.12 million. 35% of the total coin supply is allocated for the presale, and investors who miss out will only have access to 15% of the capped supply through exchange tokens. As the coin gains more recognition in the market, demand is expected to rise and drive the coin's price up, hence it is recommended for investors participate in the early-round fundraising during the presale to access the coin at an affordable price of $0.013.
4. Calvaria (RIA)
Blockchain card games are bringing a new dimension to the traditional card game industry by enabling players to own and monetize their in-game assets. This not only provides a new way for players to enjoy their favourite card games but also rewards them for participating in them.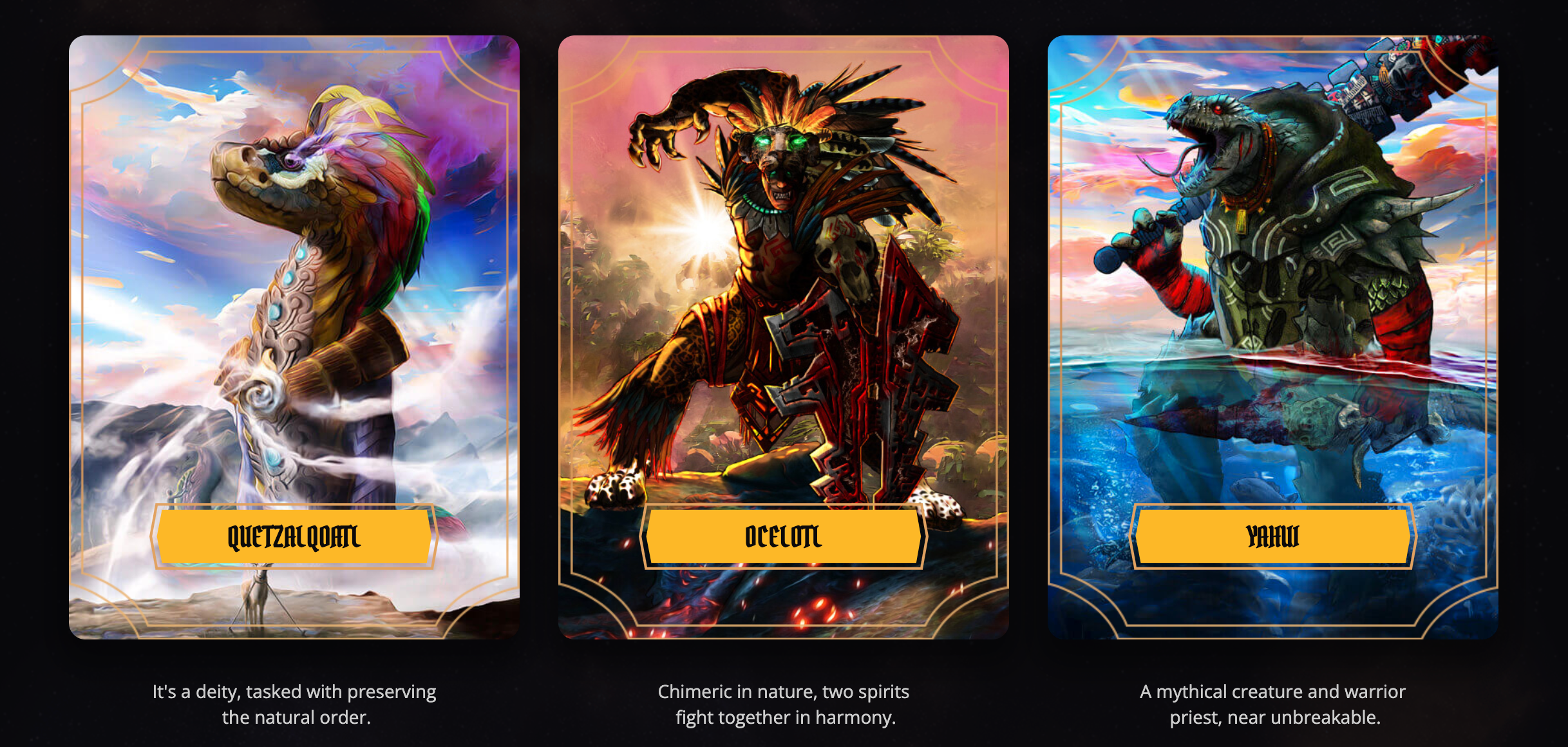 Calvaria, a blockchain-based card game, is shaking up the traditional card game industry by enabling players to own and monetize their in-game assets. This game not only offers a new way for players to play their favourite card games but also rewards them for participating in them.
The game, similar to Magic: The Gathering Arena, allows players to assemble the best deck of cards and compete against each other. It operates on a 'pay to play' model, rewarding players with its native token, RIA. Players also retain ownership of all their in-game assets, allowing them to monetize them or use them to improve their card game performance.
Each card in the game is a unique, non-fungible token (NFT). Plus, the game has additional features such as story mode, a scholarship system, an in-game app and an NFT marketplace, and players can earn royalties on card NFTs sold on other platforms.
The game offers both free-to-play and play-to-earn options, with the latter providing more revenue streams for players. With RIA tokens raising $2.86 million so far, the presale closing soon and many exciting features, Calvaria offers an excellent opportunity for players to enjoy their favourite card games and earn from them.
5. FightOut (FGHT)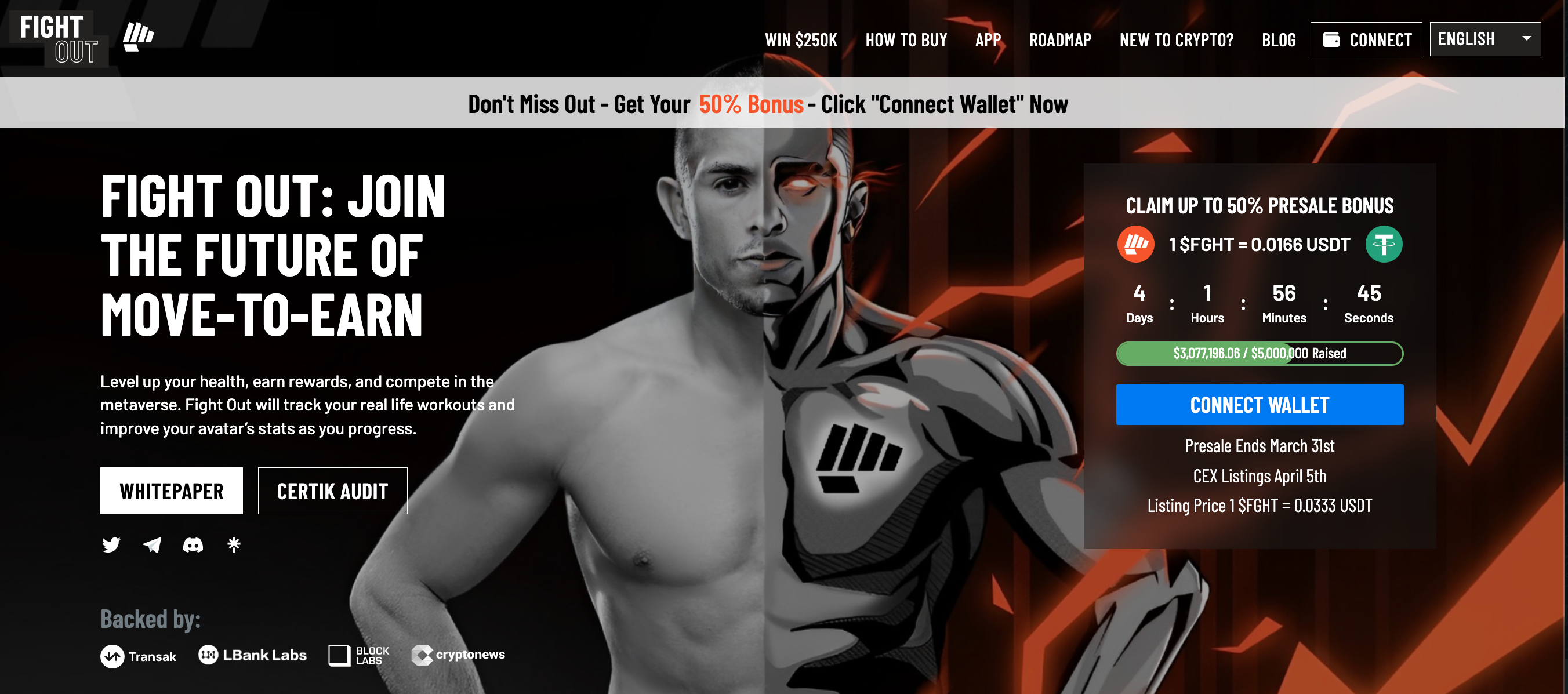 FightOut is a new (yet to be launched) platform that aims to revolutionize the fitness industry by introducing a unique approach of combining the concept of move-to-earn and validated achievement to build a strong workout community.
This innovative idea has garnered a lot of attention from the crypto community, resulting in the platform raising over $3 million so far in its presale. The FGHT token, which is the platform's utility token, is priced at $0.0166 in the first stage of the fundraiser.
When the first stage target of $5 million has been reached or in five days, whichever comes first, the token price will increase linearly every second, ending on March 31st for $0.0333. This means that to beat the price rises, investors need to move fast to get the lowest prices. Analysts predict that the FGHT token will be one of this year's best-performing coins, making it a highly investible option for those looking for new opportunities in the crypto market.
6. RobotEra (TARO)
RobotEra, a gaming crypto project, has attracted a lot of attention in the crypto community due to its unique approach of combining play-to-earn and validated achievement to create a strong gaming community.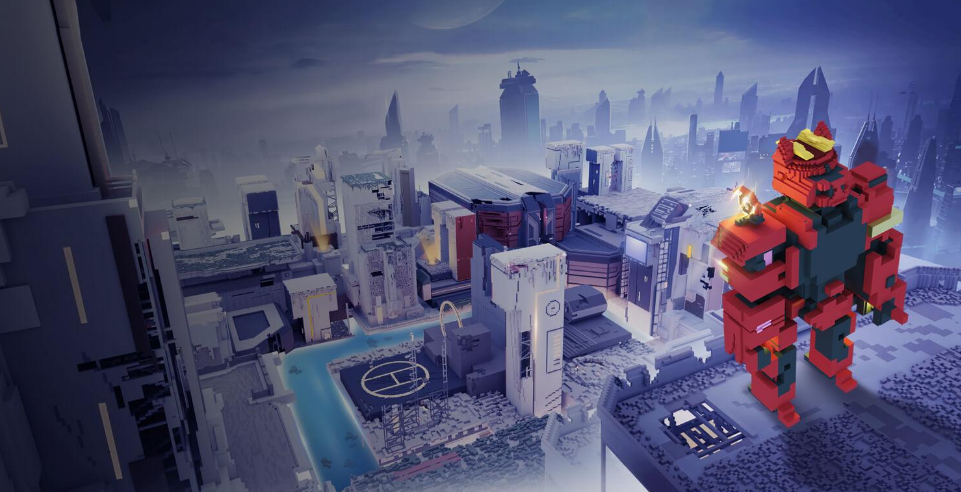 This intuitive concept has resulted in the platform raising a significant amount of funds in its presale, with TARO, the platform's utility token, becoming one of the most searched cryptos in the space. One of the reasons for this is that TARO is an appreciating asset, with the price increasing from $0.020 in the first stage of the presale to $0.032 by the time the presale concludes.
Additionally, RobotEra offers players multiple ways to earn rewards and passive income through activities such as buying land, collecting raw materials, and building robots, as well as exploring other worlds in the multiverse ecosystem.
Furthermore, players can monetize their land by renting out advertising space and selling it after it has been appreciated due to the assets added to it. With the potential for new utility and revenue streams, as players build the ecosystem, TARO is a highly attractive investment opportunity for those looking for new opportunities in the crypto market.
Conclusion
While tokens such as KAVA & SHIB made it to the top gainers, a bunch of other tokens including TARO and FGHT didn't fail to excite investors any less. Although these tokens may be the highlight for today, researching and staying up to date on the latest crypto gainers is crucial to making informed investment decisions.
Read More:
FightOut (FGHT) – Newest Move to Earn Project
CertiK audited & CoinSniper KYC Verified
Early Stage Presale Live Now
Earn Free Crypto & Meet Fitness Goals
LBank Labs Project
Partnered with Transak, Block Media
Staking Rewards & Bonuses