Cryptocurrencies have engulfed our daily world as mainstream financial assets. Be it on media channels, social media platforms, or top blogs, they are discussed everywhere around the globe. Their popularity and viability make them great options if you are looking for massive or even quick returns at times.
If you want to be a part of this growing community, then keeping up with the daily crypto movements is vital. Here is a list of the top crypto gainers today to give you an idea of what kind of tokens have been spiking in value at the moment.
DODO (DODO)
DODO is a trading platform that has a decentralized finance protocol. The platform uses an in-house built algorithm to get trading quotations from the off-chain market. This algorithm is called Proactive Market Maker (PMM). It helps the platform to provide easy and affordable on-chain liquidity to digital assets on web3 projects. Thus, any user can trade efficiently and easily on this platform without any supervision.
PMM is a non-linear algorithm that makes the machine perform trade and transactions like humans. The on-chain transactions provided by this platform are flexible and adaptable to the needs of the users. It helps the platform to fetch the best affordable trading quotations for its users' benefit.
This algorithm has many advantages over a general AMM algorithm. It can minimise transaction losses that are common in AMMs. The PMM algorithm can tweak the fetched prices from the market to get maximum capital gains while also allowing new assets to start their liquidity without a large capital, as there is no set ratio to form trading pairs.
DODO is the native utility token of this platform. Users can use this token to receive rebates, stake tokens, and mint new DODO tokens.
According to DODO's historic price trends and performance, it can be a good investment option. Today, the price of one DODO token is around $0.2625. This has soared by 2.5% in the last 24 hours. DODO's current total market capitalization is around $117.5 million, while it's total circulating capital is around $444 million, which is about 45% of its maximum supply limit.
Hashflow (HFT)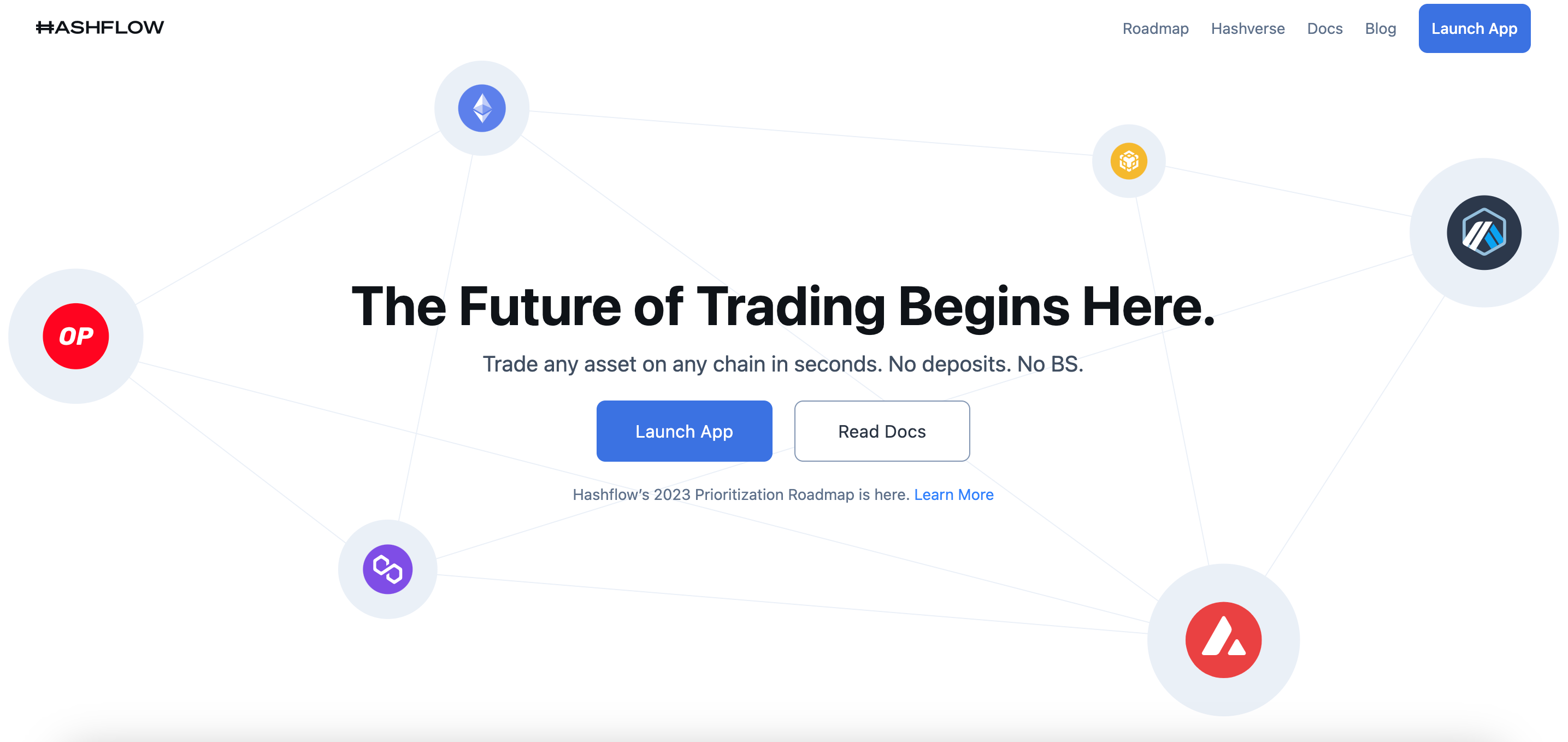 Hashflow or HFT is an exchange platform which operates without any controlling central authority. The platform uses popular blockchain technology to operate on such as Polygon, Ethereum, BNB Chain etc. The platform's use of these technologies shows that it is secure and robust in performance and will be able to withstand any technological blockage.
Since its launch in 2021, it has recorded a traded volume of more than $12 billion. Additionally, it has gained a market capitalization of around $130 million in a short time of just two years. This shows that the platform has immense potential for growth and investors know about it.
The Hashflow platform was created to improve on three major things- interoperability, slippage, and MEV protections for trades. Since it is built on various blockchains, it can work on conjecture with these each of these blocks. The platform provides its users with 'Bridgeless Cross Chain swaps'. This means users can transfer their assets from one chain to the other efficiently without needing any bridge between these chains.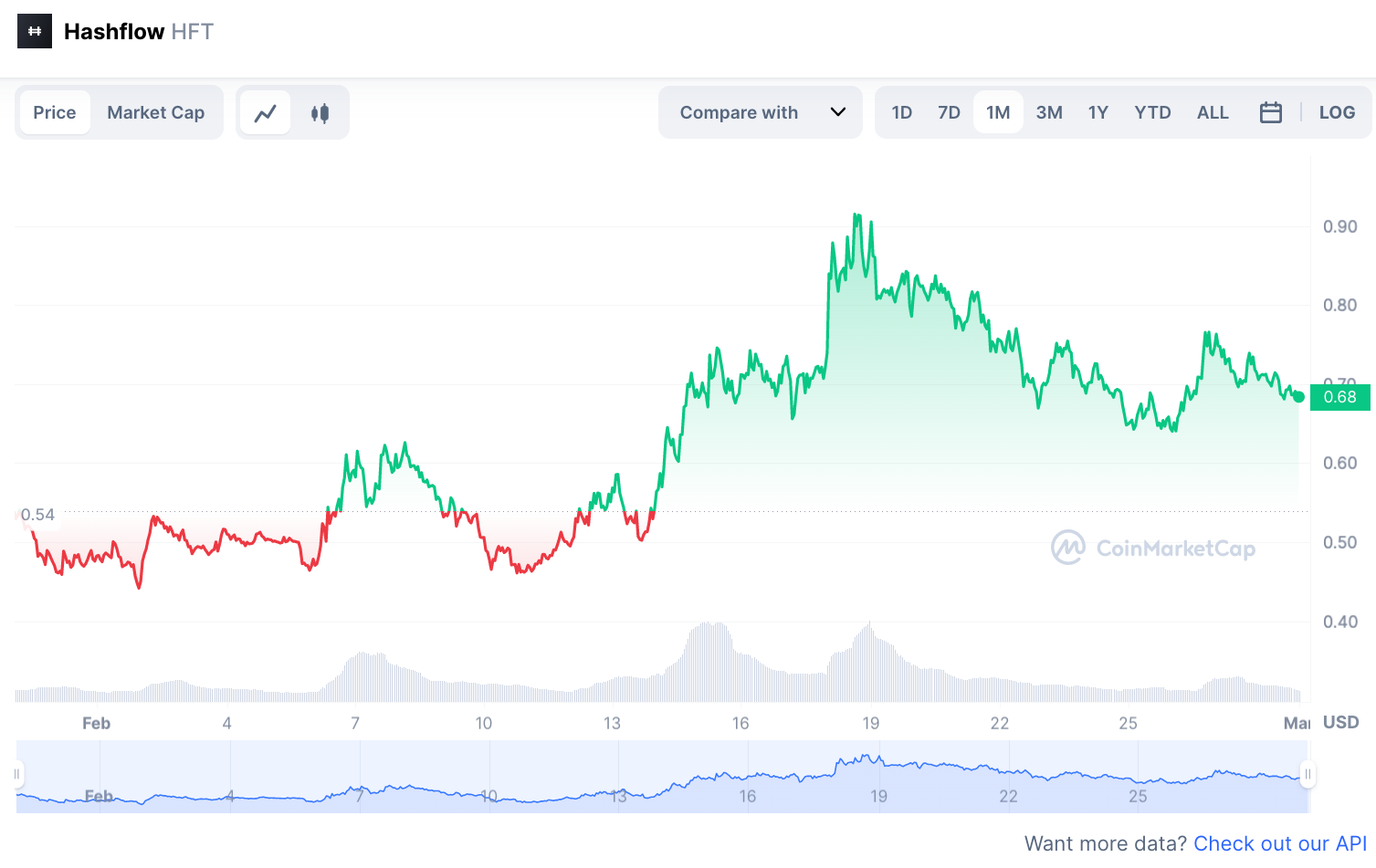 The platform can fetch off-chain trading quotes from the markets. It uses a 'Request-for-Quotes' engine for this task. Each fetched quote comes with a sign that holds its price until the transaction is complete. Thus, the platform protects its users from price fluctuations which reduces slippage loss and offers MEV-protected trades.
HFT trading offers immense scope and capability in the cryptocurrency market. HFT's market capitalization is over 130.6 million. It has a circulating supply of $166.1 million HFT. Price of one token is trading at around $0.0695.
Fight Out (FGHT)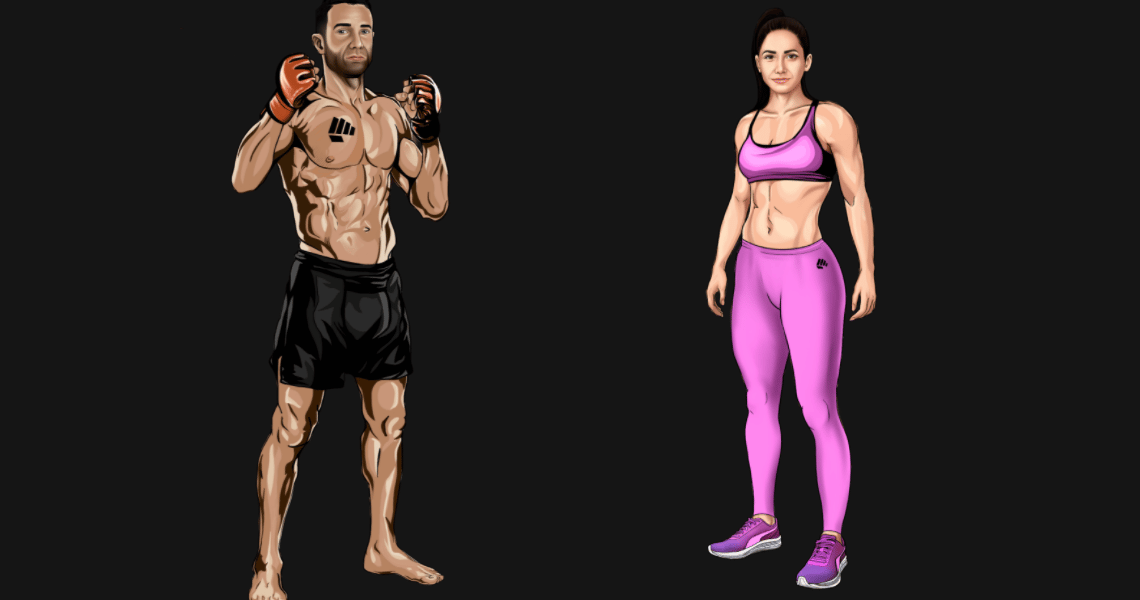 Fight Out or FGHT is gaining a lot of traction in the 'Move-to-Earn' platform. It aims to offer something more useful and remarkable than the traditional fitness space. This web3 application is merging the world of physical fitness with the profitable world of cryptocurrency.
The easy and user-friendly web3 application will work on mobiles and can be used anywhere. The platform will act like a personal fitness coach. It will impart knowledge to its users regarding weight loss regimes, fitness motivations, use of supplements, weightless challenges etc. Whenever a user completes a challenge or daily routine, the platform will reward them with cryptocurrencies.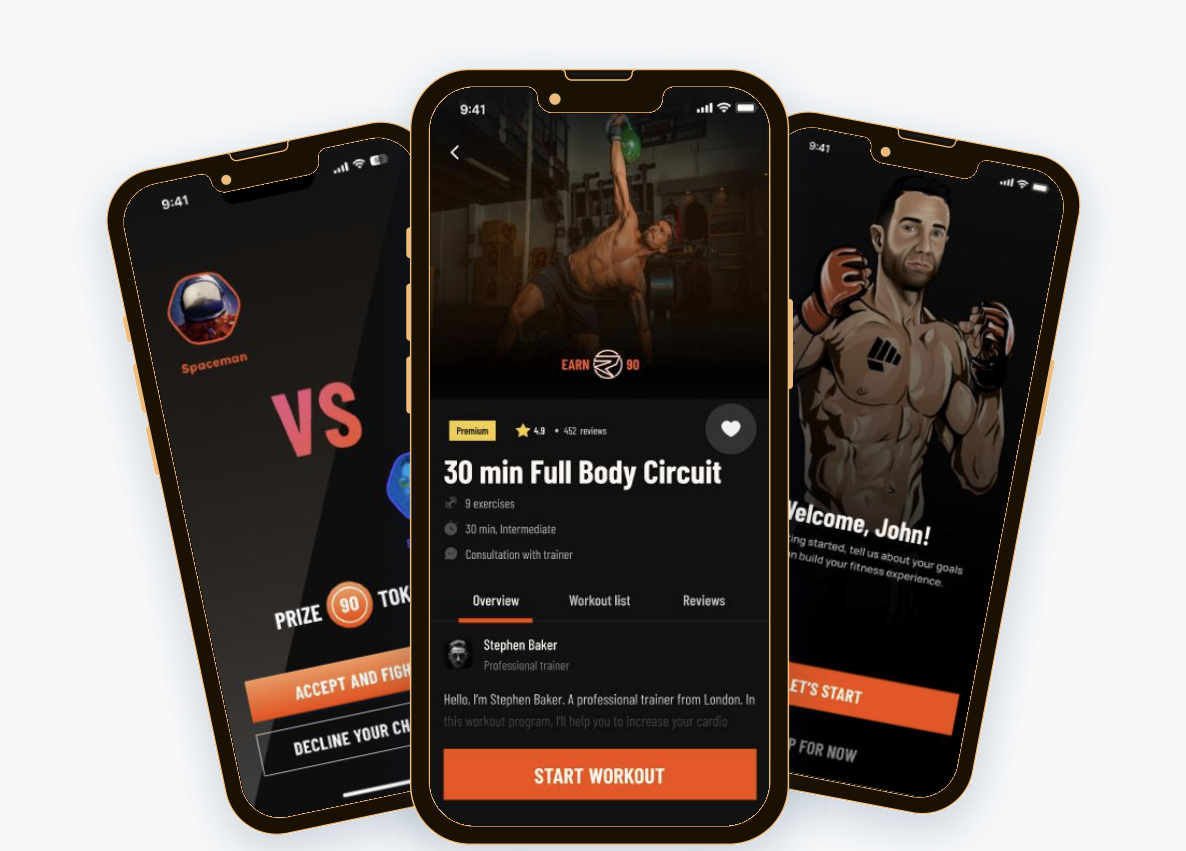 The creator of Fight Out believes that achieving physical fitness can also be rewarding in other areas such as financials. Thus, they want to make striving for fitness a game, so that users are motivated to achieve their goals. In the future, the platform has plans on expanding to physical gyms. Users with a subscription can avail of these gyms anywhere in the world. The platform also has digital avatars which will replicate the growth and fitness journey of the real user. The platform's native token is FGHT.
Fight Out has accumulated about $4.81 million from its presale currently. During the first stage of the presale, the price of one FGHT was $0.01665. By the end of the presale by 31st March 2023, this price will increase to $0.0334.
C+Charge (CCHG)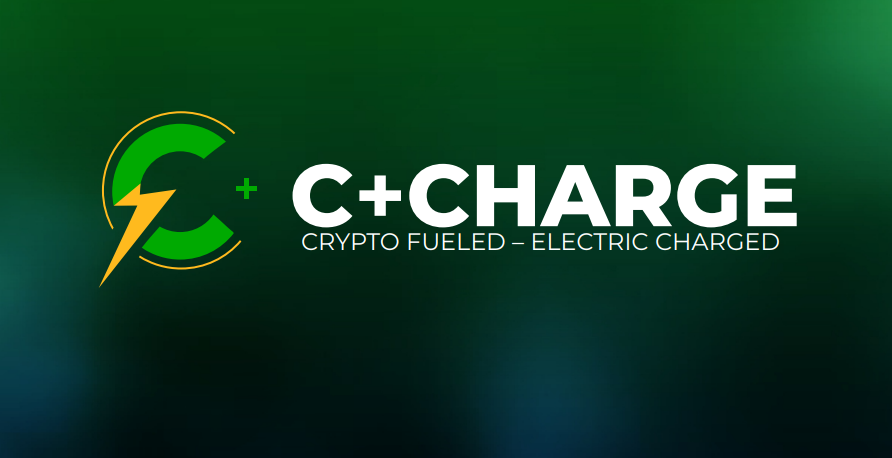 C+Charge or CCHG is a blockchain technology-backed platform, which is available as a web3 application. It is set to become a game-changer for EV charging. It is an extremely user-friendly technology as it allows the users payment options via its app.
One issue which is plaguing the EV drivers on the road is the lack of uniform infrastructure and payments. This is made even worse due to the increasing number of EV drivers seen in recent years. Some payment platforms do exist at the moment; however, these are not developed keeping in mind the future volume of transactions. One basic issue is the lack of any carbon credit benefit for EV drivers, which is instead passed on to the manufacturers only. C+Charge is at a pivotal stage to solve such issues for the electronic vehicle industry today.
One major aim of C+Charge is to solve these new world issues. It will do this by providing a dynamic token which can be utilised to its full capacity. The issue of carbon credit availability for EV drivers will be solved via C+Charge which is designed to make the lives of EV drivers easier. It will provide such credit for each EV charging done.
Connectivity is also a major benefit of C+Charge. It will connect EV drivers with EV charging stations, thus reducing the effort and time required to locate them. Payment for the recharge will be just a click away with the defi wallet option. This allows the EV charging station to have easier user interfaces by cutting out a separate payment gateway for them.
The official website says that the web3 application will provide detailed information on charging expenses, availability of charging stations and projected energy consumption. Users can keep track of their data on the go and cut out on any extra costs that they might have otherwise incurred.
From its presale, C+Charge has till now collected $1.58 million. There are going to be 8 stages to this presale. The 4th stage is now going on for $0.017 per token. It will continue until the 1st of march 2023. Its 5th stage will start from the 2nd until the 8th of March 2023. The price of one CCHG will then increase to $0.018.
Metropoly (METRO)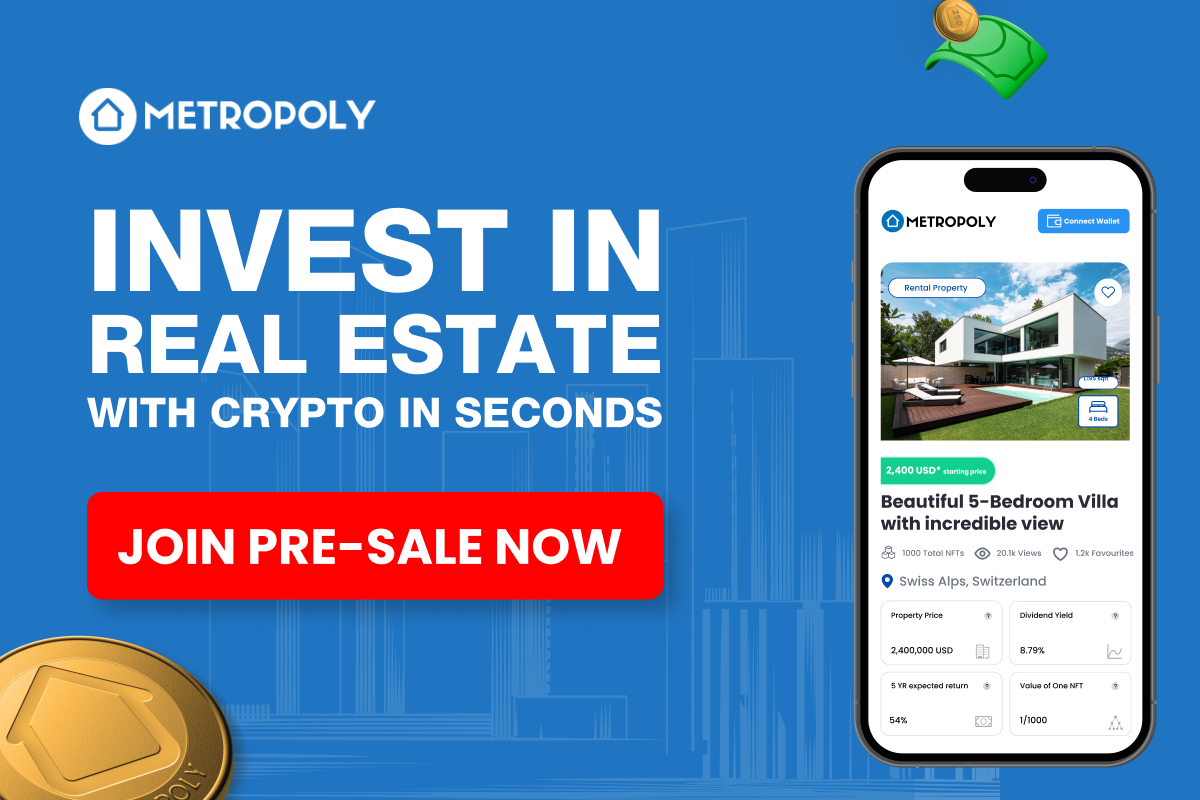 Metropoly or METRO is a popular NFT-backed marketplace. It is gaining popularity by the day as it aims to bring the world of real estate to everyone. The platform offers a global market place and users can use this to find properties they would want to invest in. The platform will showcase 100% real properties around the world. Investors can invest here for as little as $100.
The Metropoly platform has three biggest advantages. First, it offers a global NFT marketplace accessible to all. This means that there are no geographical limits to the investments. Traders from anywhere in the world can invest wherever they fancy. Second, this platform is free from all bank regulations and policies. Thus, one can invest without any formal requirements or papers. Third, one doesn't need a big amount to buy a property here, because one can even buy a fraction of a property collectively with other parties. Thus, saving on the current capital cost or any future losses.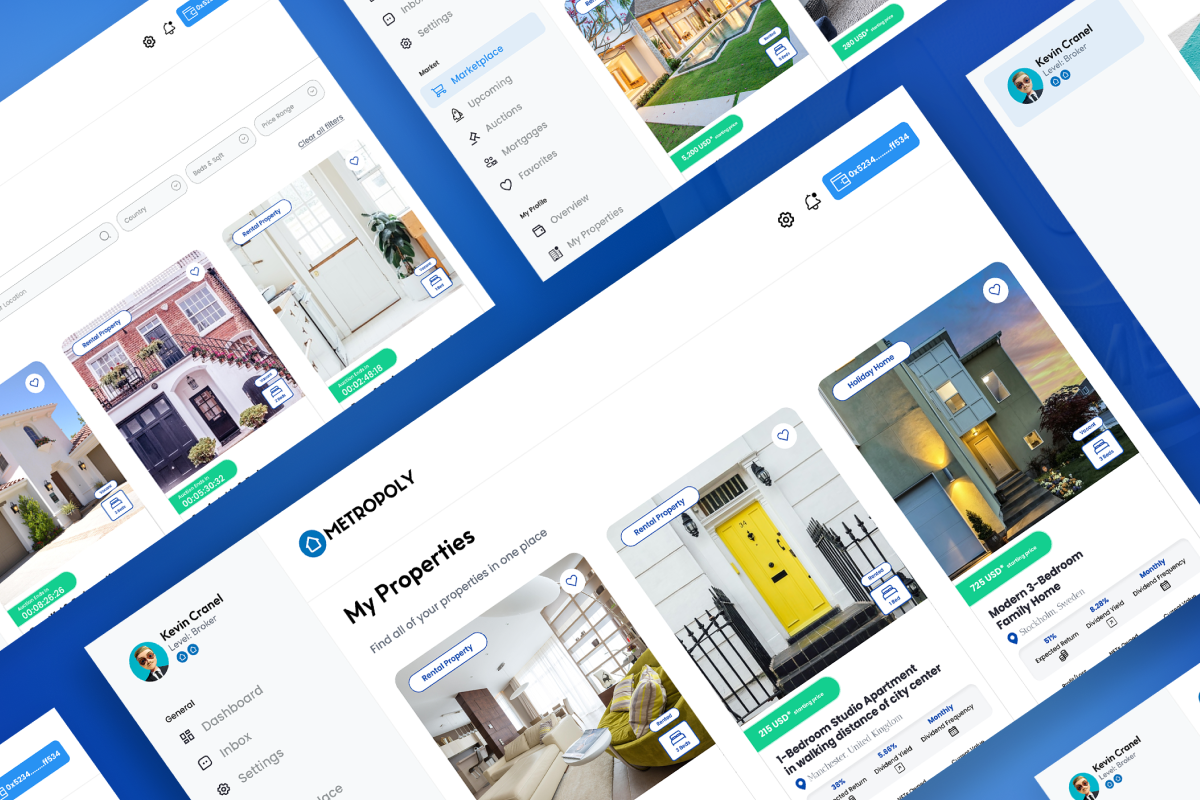 The owners of these properties earn passive incomes from the rent of the property or its long-term value appreciation. Since owners will own these properties collectively with others, they will share the returns. This will also allow an owner to invest in different types of properties without blowing up their bank balances.
The platform's tokens are currently up for initial coin offering. It has already collected more than $571k from the presale till now. It is on its 9th stage of the presale and a single token is priced at $0.0625.
RobotEra (TARO)
RobotEra is one of the fastest-growing 'Play-to-Earn' platforms for the year 2023. The platform is set to revolutionize the gaming world by giving unlimited creative freedom to its users. The platform aims to combine the joy of gaming with the thrill of real estate.
Users of this platform will enact like robots and be an integral part of this metaverse. They will be entrusted with the responsibility of transforming the land of Taro from a wasteland to a flourishing society and economy. Users in this metaverse can own resources, collect assets, and rebuild the land. Users can also collect NFT robots as companions to help them in their quest.
RobotEra's initial coins offering is currently being conducted with much success. It has acquired about $958k from its presale till now. There will be three stages of the presale. The price of one TARO started at $0.020 during the first stage of the presale, and will eventually rise to $0.025 and $0.032 by the end.
Read More:
Fight Out (FGHT) – Newest Move to Earn Project
CertiK audited & CoinSniper KYC Verified
Early Stage Presale Live Now
Earn Free Crypto & Meet Fitness Goals
LBank Labs Project
Partnered with Transak, Block Media
Staking Rewards & Bonuses