Cryptocurrency has successfully created a space for itself in the financial world. Despite the hurdles, the industry is here for the long haul. It strives to maintain its popularity and trust by updating and upgrading consistently. Look at our list of today's top crypto gainers and learn about some exciting updates for the year 2023.
Floki Inu (FLOKI)
Floki Inu or FLOKI is a strong contender in the meme cryptocurrency space. It is rightfully dubbed as the 'Dogecoin rival'. Floki Inu's creation is based on Elon Mask's pet dog. It was created as a joke but in a short duration, it has garnered substantial popularity due to its projected potential.
The project has three guiding principles based on meme, utility, and charity which make Floki Inu stand out better in the meme coin space.
Its first principle- 'meme' aims to empower common people from genZ, millennials to the older generation irrespective of their social and economic standing.
The second principle- 'utility' aims to provide a platform where users can use FLOKI as a means of payment to trade NFTs or other physical goods. Floki Inu has plans of launching projects related to the gaming metaverse which is called 'Valhalla'. In addition to that, there will be a Floki University for people interested in learning more about cryptocurrency trading. The third principle- 'charity' aims to start a movement to impact the world in a better way.
The utility token of this platform- FLOKI can operate on two blockchains namely the Ethereum and Finance Smart Chain. Thus, the token type is both ERC-20 and BEP-20. Users can use these blockchains interchangeably to store and make transactions with their digital funds.
Floki Inu recently shared the platform's future roadmap with the public. Experts believe that due to upcoming collaborations and exciting projects, it is gaining momentum right now. Today, one FLOKI token is priced at around 0.000052. It has seen a growth of almost 22% in the last 24 hours.
BlockStack (STX)
BlockStack or STX was initially launched in the year 2017. In 2019, it got the approval of the SEC to do an initial coin offering of its digital coin STX (read as 'stacks'). It successfully raised more than 20 million from its ICO.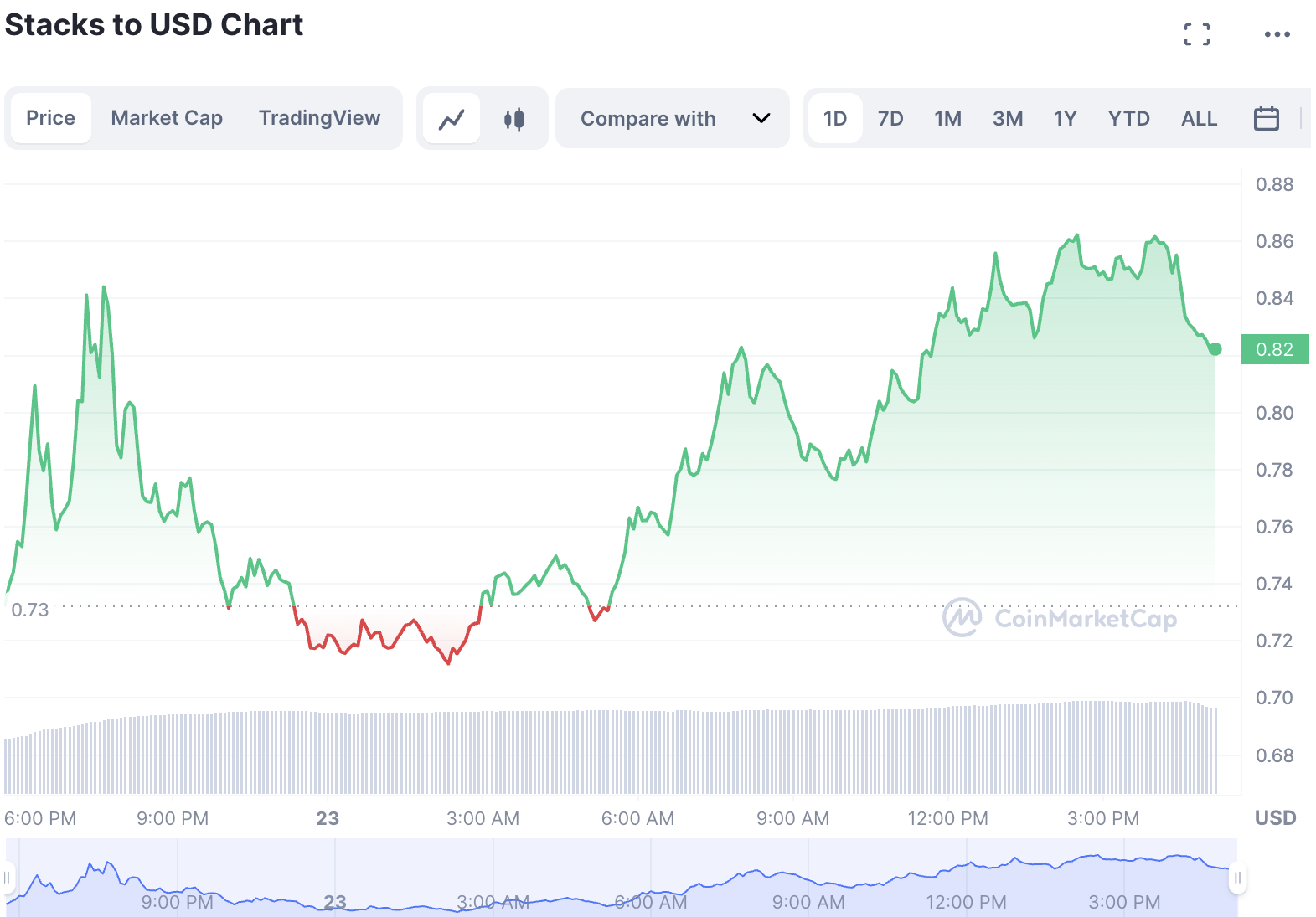 BlockStack is a blockchain-powered digital platform which needs no controlling authority. On this platform, users can get away with having to share their data with anyone else. They will have full control and authority over their data and information.
The applications on the BlockStack network will run on the local machine and users can easily access everything through a browser. The decision to what to share and how to share will completely rest on the users. There will be no middle person getting access to those data. However, users can share their data with friends and family through a secure and encrypted medium.
Today, one STX token is trading around $0.0851. In the last 24 hours, it has seen a price hike of around 25%.
Fight Out (FGHT)
Fight Out or FGHT is set out to be the next big movement in the 'Move-To-Earn' space. This web3 platform uses a decentralized protocol and runs on an Ethereum blockchain. With elite athletes on board, this platform is already gaining a lot of well-deserved traction.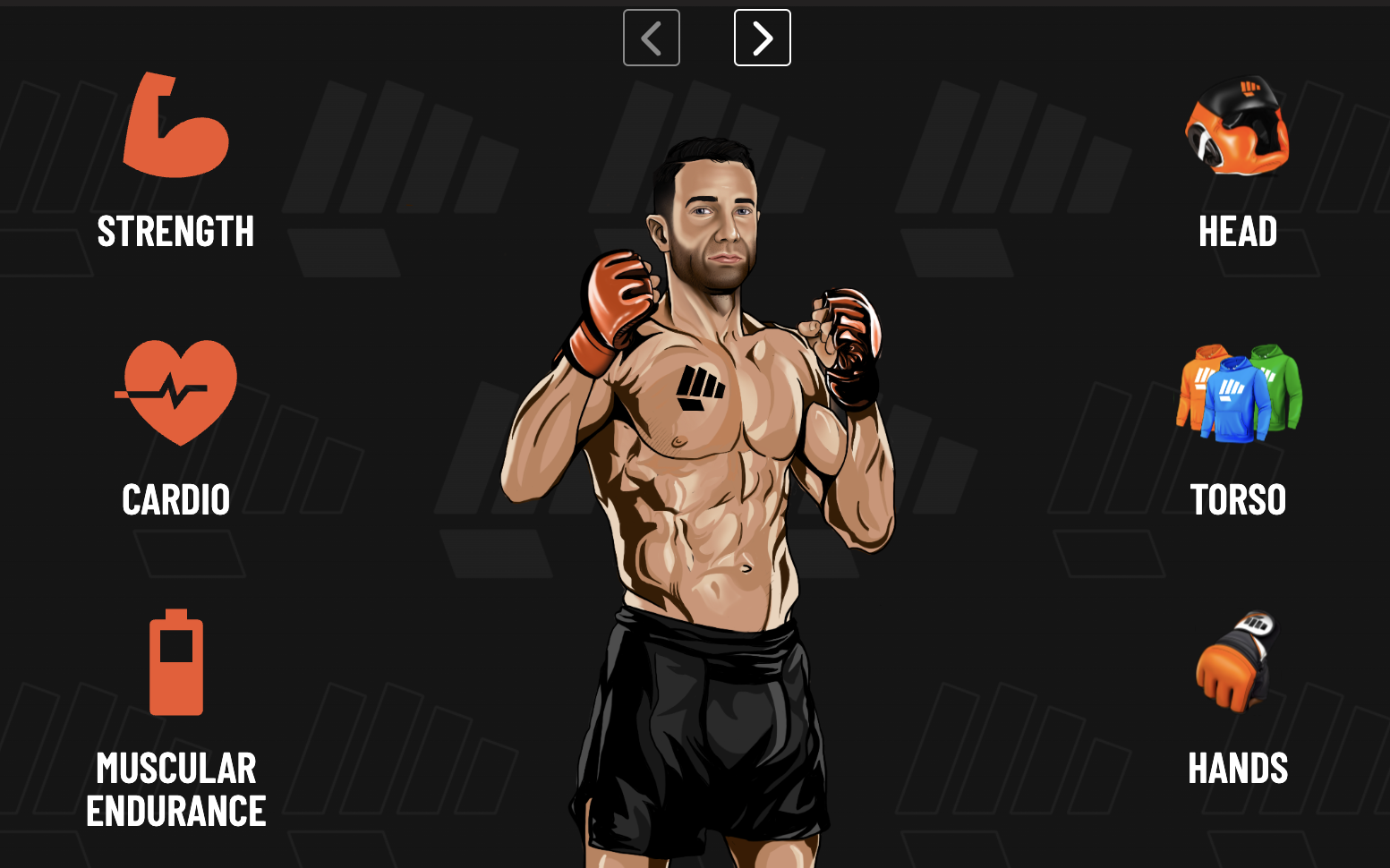 Fight Out will have the potential to take over the entire traditional fitness industry and give it a new life. The 'Move-to-Earn' model runs on providing incentives to the users for completing daily workout routines, participating in physical challenges, being disciplined about a healthy lifestyle, etc. The model will be based on reward psychology which will encourage the users to be consistent in their efforts.
This platform is based on the 'Move-to-Earn' and 'Play-to-Earn' models. According to its whitepaper, Fight Out believes that leading a healthy life is extremely important in society. It aims to provide the necessary guidance and training to people who would want to embark on a fitness journey. The platform then wants the users to get more out of their physical fitness, which will be the rewards they earn through completing game-like challenges.
Since it operates on an Ethereum blockchain, its native token FGHT is ERC-20 compliant. Currently, FGHT has raised around $4.56 million through its ongoing presale. Its presale started with the price of one token from $0.00167 and will go up to around $0.334 by the end of the presale.
C+Charge (CCHG)
C+Charge or CCHG is a cryptocurrency network inclined towards sustainability and carbon offsets. It is an innovative blockchain-powered network which aims to do greater good for our planet.
The big issue haunting our planet today is carbon emissions. One of the sources of it is the automobile industry. There have been significant developments and electronic vehicles (EV) have started to take over. However, the EV industry is battling with its issues.

The C+Charge platform is built to offer a solution to those issues and to make the use of EV more convenient and fruitful. The platform will offer a P2P payment system which the users can use to pay for their electronic vehicle recharge. Thus, it will drastically reduce the transactional cost of EV charging stations. This digital wallet will also give rewards to the users in form of carbon credits for every recharge they do which they can utilise later.
The initial coin offering of CCHG has raised around $1.42 million. It is currently on its 3rd stage out of the designated 8 stages. The price of one CCHG token is $0.016 and will be so until the 1st of March, 2023. The price after that will go up to $0.017.
RobotEra (TARO)
RobotEra, or TARO, is set to be a hit in the cryptocurrency world with its gaming metaverse and 'Play-to-Earn' model.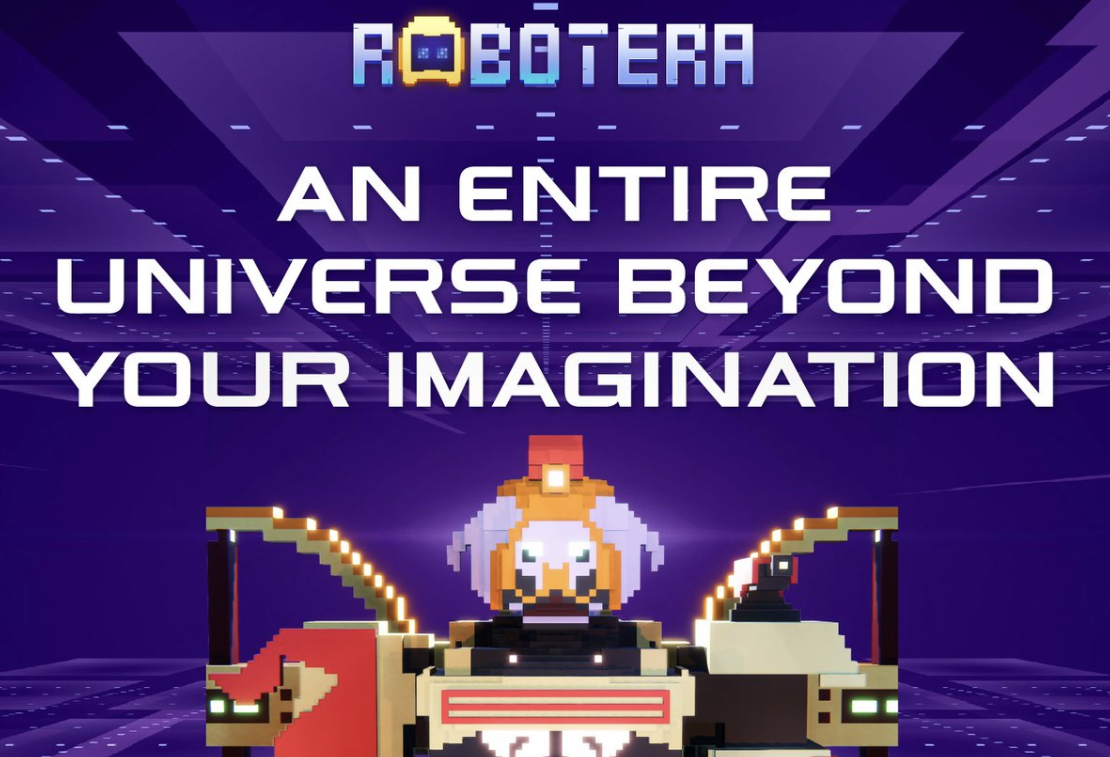 According to its whitepaper, is a sandbox-like planet-rebuilding metaverse. Users will be incarnated as robots and help rebuild a dying world. They will have the power and creative freedom to explore and create the entire planet. Users can acquire resources and assets, manage their land and property, and create robot friends to accompany them on their quest to save the world.
RobotEta will reward users/players to explore and recreate this imaginary land of TARO. Its native utility token TARO will run its entire network from the development of the P2E gameplay, NFTs, to the in-game store.
RobotEra has successfully collected $932k on its ongoing presale. During the first stage of the presale, the price of one TARO will be $0.020. It will increase to $0.025 and then $0.032 during the second and third stages of the presale.
Related Articles
Fight Out (FGHT) – Newest Move to Earn Project
CertiK audited & CoinSniper KYC Verified
Early Stage Presale Live Now
Earn Free Crypto & Meet Fitness Goals
LBank Labs Project
Partnered with Transak, Block Media
Staking Rewards & Bonuses