The cryptocurrency market has entered February with stability, which many investors have interpreted as the silence before the storm. It might take some more time for cryptocurrencies to rally as they're expected, however, some crypto tokens are showing an outstanding performance amidst the current market scenario. Here are a few tokens that are worth the hype.
1. dYdX (DYDX)
The actions of a large player in the cryptocurrency market, known as a "whale," can often be seen as an indicator of future market trends and can inspire other short-term traders to follow suit. A whale has recently been acquiring the dYdX token, purchasing about 9.5 million tokens worth $21.4 million from Binance since October 2022, which appears to be a strategy of dollar cost averaging, with an average purchase price of around $1.62.
Data reveals that the last time the whale obtained tokens was on January 20th, and since then the price of the asset has gone up by around 80%. The dYdX token empowers the community with the authority for governance, in addition to incentivizing traders and liquidity providers.
One billion dYdX tokens will be made available over a five-year period, with a portion reserved for early investors, founders, employees, and advisors of dYdX Trading Inc. and the dYdX Foundation. The movement of these tokens is limited through agreements that exist outside of the blockchain and is governed by a timeline outlined in the investment certificates. At present, nearly 99.5% of the locked tokens are still subject to the new restrictions on transferring.
Currently, 30% of the tokens are set to become available on December 1st, 2023, and the rest of the tokens are to be released in equal monthly increments from January 2024 to June 2026.
The effect of newly created tokens on the value of a cryptocurrency can vary, shaped by factors such as the overall supply and demand of the governance token, market opinion, and regulatory framework. Sometimes, a surge in newly created tokens may cause an increase in supply and a decrease in demand, leading to a drop in the cryptocurrency's price.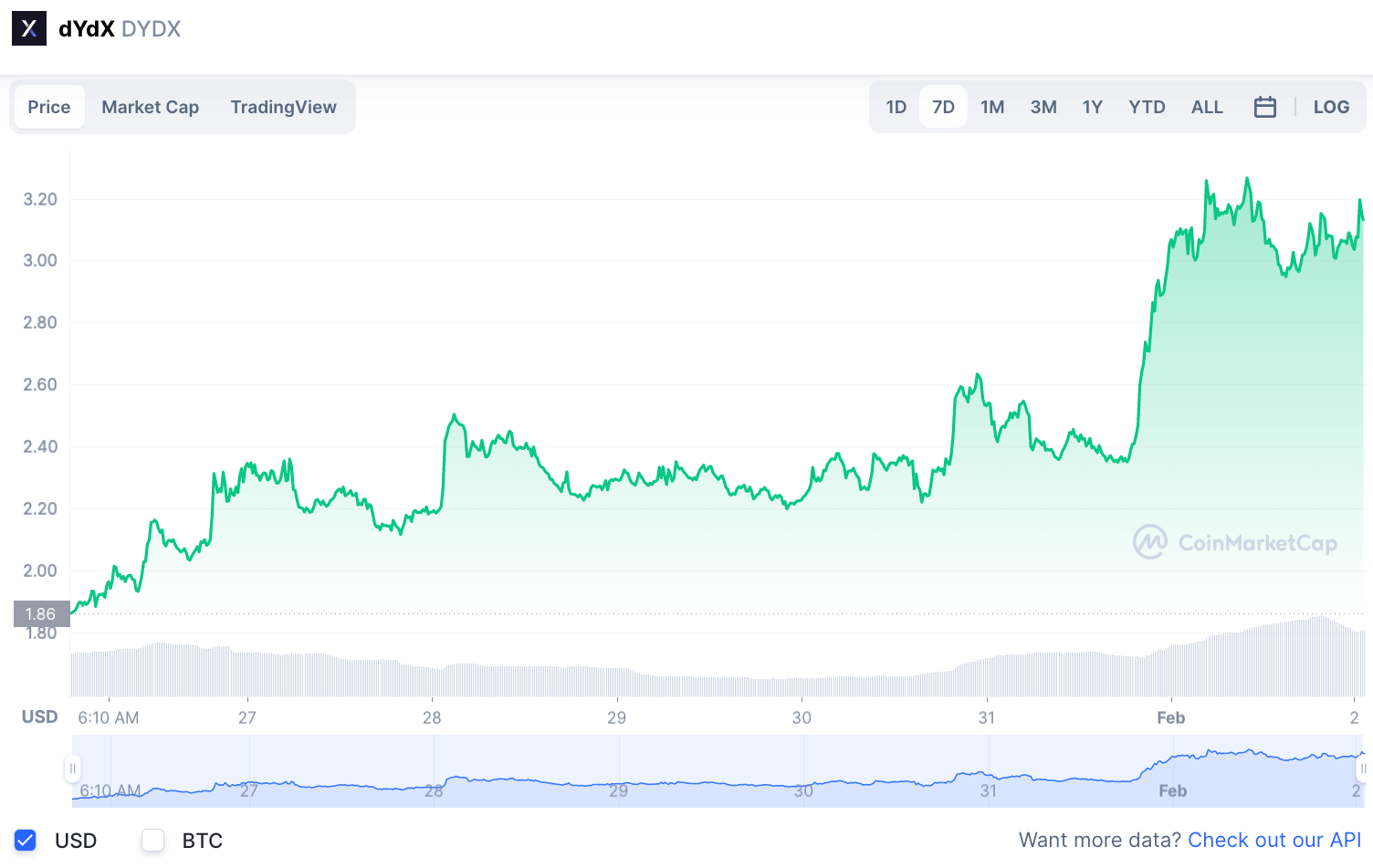 On the other hand, if the newly created tokens are utilized to stimulate growth for the platform, it can boost the token demand, potentially helping pump the cryptocurrency's price.
The whale's accumulation of dYdX tokens and the recent rise in price indicate a positive outlook in the market. As the newly minted tokens enter the market, they could have a significant impact on the price of the cryptocurrency, the outcome of which will depend on various factors.
2. Meta Masters Guild (MEMAG)
Meta Masters Guild (MEMAG) is an attractive crypto project that blends the two trending aspects of the gaming industry, mobile gaming and web3. With the widespread popularity of mobile gaming and the ubiquitous presence of smartphones, MEMAG has honed in on the niche of mobile Web3 gaming. This has attracted significant investment, resulting in the project raising over $2.35 million in its initial four presale phases. The fourth stage of the presale is ongoing and is almost sold out, with less than three days remaining and another expected price increase.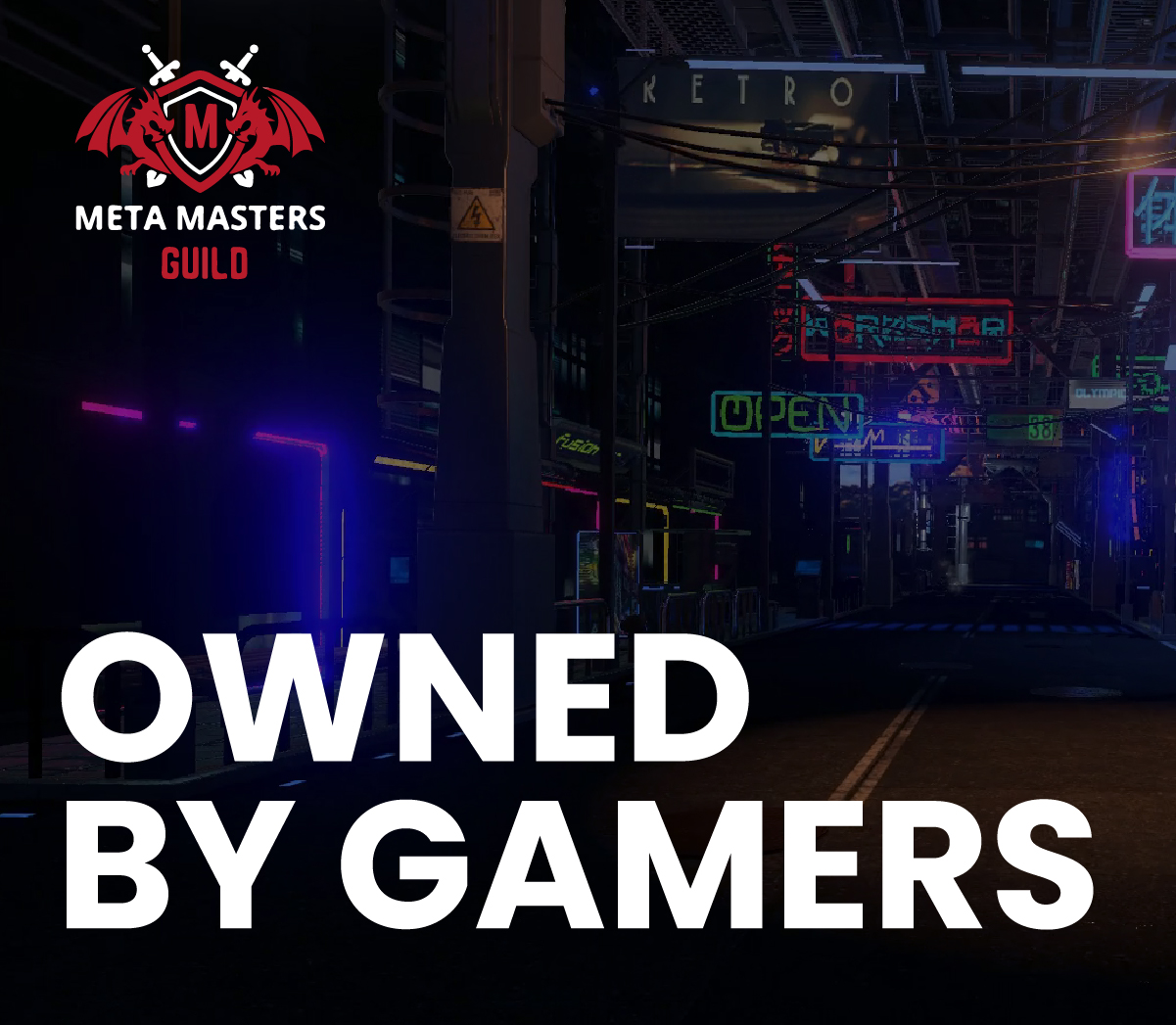 The MMG platform will feature a variety of entertaining games, catering to an array of gamers from all corners of the world. The goal is to foster a diverse gaming community and maintain its growth and engagement over time.
All profits generated from all games on the platform will be in the form of Gems, which players can convert into MEMAG tokens. These tokens can then be reinvested into the ecosystem or cashed out for real-world monetary value. MEMAG can be easily converted into Ethereum or USDT.
What sets MEMAG apart from other Web3 games is its fair reward system for players, regardless of their monetary investment. Gamers have the chance to earn Gems for their achievements and to receive real-world value for their time and effort. This attracts more gamers to the MEMAG ecosystem and differentiates it from its competitors.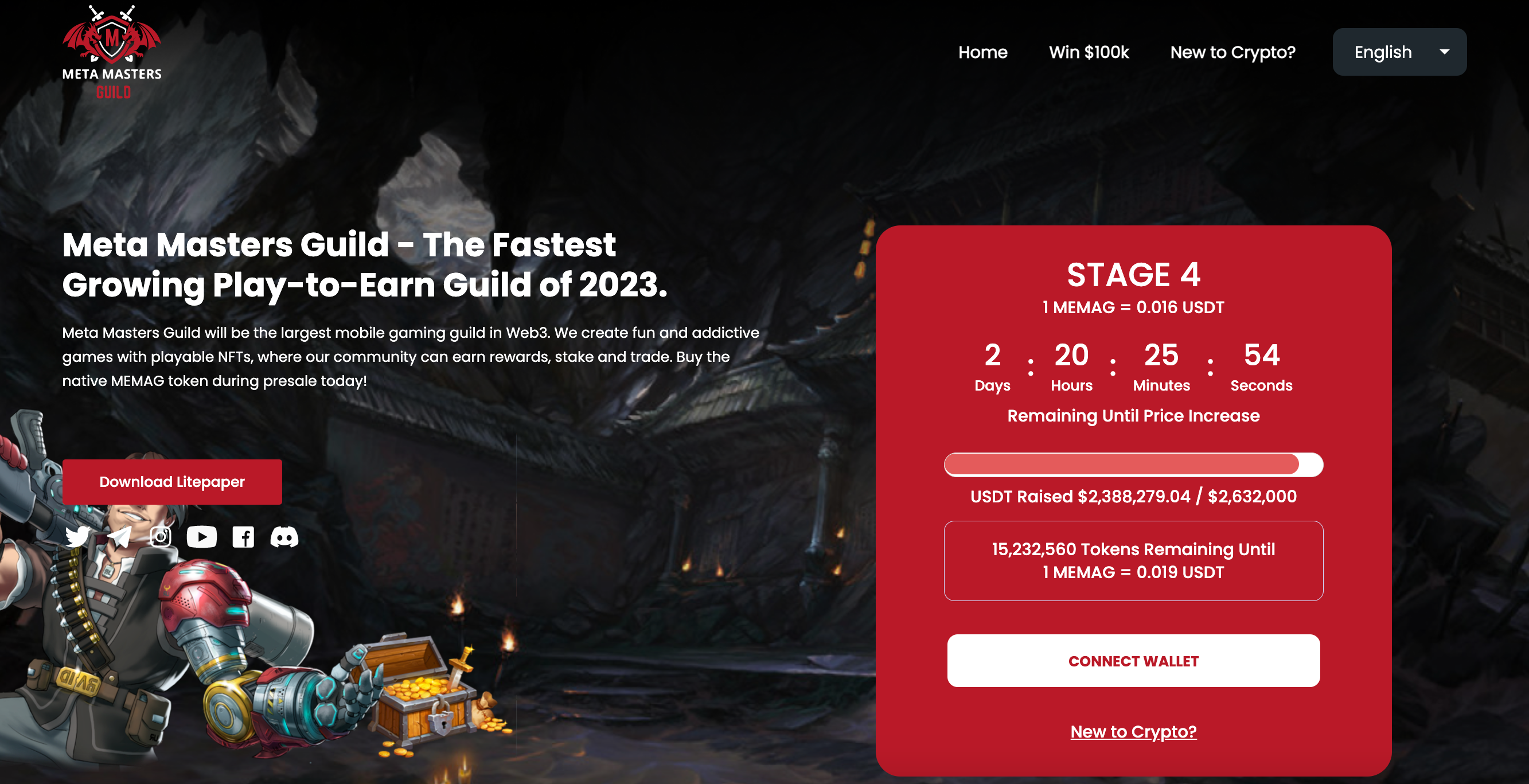 Meta Masters Guild presents a fantastic opportunity for investors to invest in a promising crypto project that is at the forefront of the two leading trends in gaming. Its focus on mobile web3 gaming, leveraging an attractive range of fun games, and a fair reward system for players, make MEMAG a promising and lucrative investment. With stage 4 of the presale predicted to end soon, now is the best time to buy into MEMAG before the price increases.
3. FightOut (FGHT)
FightOut is a groundbreaking crypto project that is changing the way people perceive fitness and health. It introduces an exciting M2E (move to earn) concept, allowing users to track their physical progress and earn financial rewards for their efforts through the use of the FGHT token, which can be bought with ETH or USDT from the official website.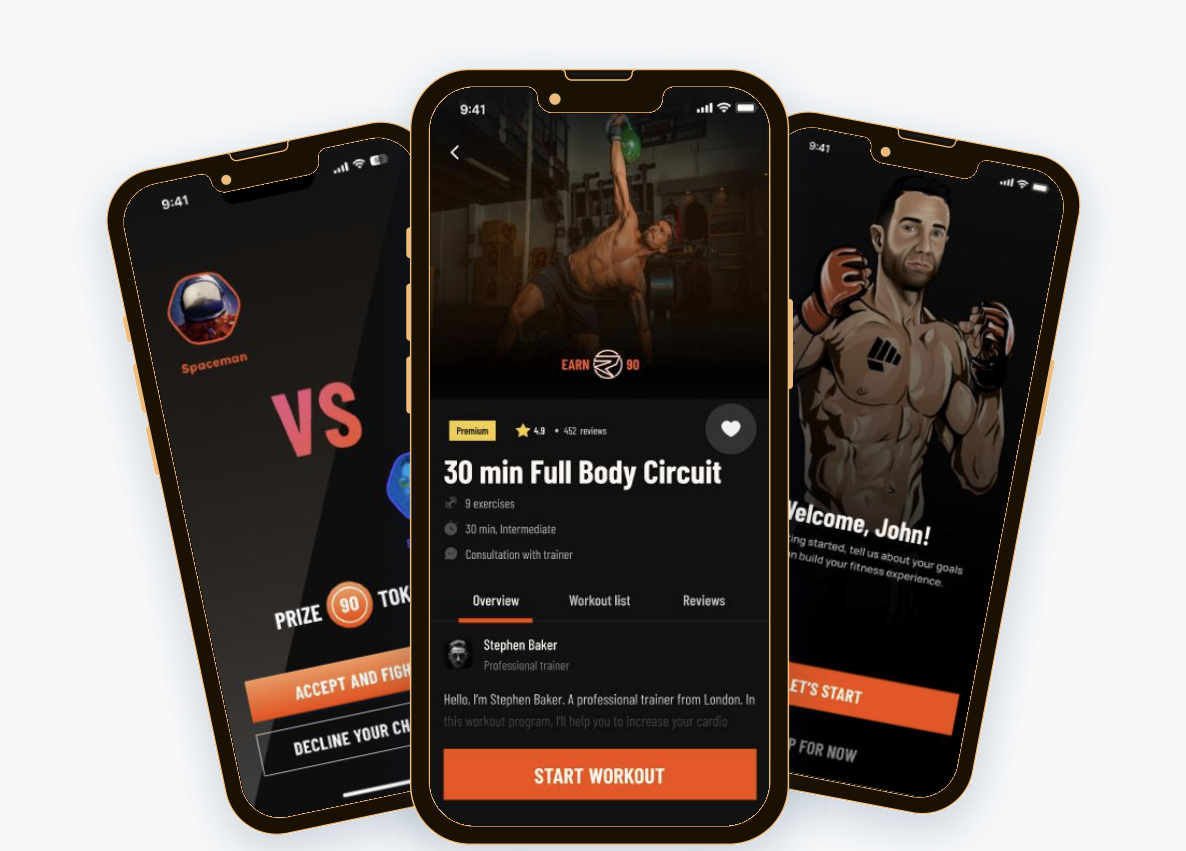 The FightOut team is made up of seasoned web3 developers and fitness professionals who aim to bridge the gap between cryptocurrencies and the fitness industry. Their platform gamifies the fitness experience and offers a wide range of incentives for completing exercises, challenges, and other activities.
FightOut targets both elite athletes and casual fitness enthusiasts, with the goal of reaching millions of people who engage in physical activity. It motivates users with unique features such as the REPS token system, which rewards users for participating in-app, and the soulbound avatar, which connects to the user's in-app self and grows stronger as the user progresses.
One of FightOut's innovative features is its web3 exploration, which measures a wide range of physical activities, including those detected by gym sensors; and the platform rewards users for leading an overall healthy lifestyle.
FightOut removes the barriers to entry in the fitness industry by motivating consumers to exercise and rewarding them for their efforts, eliminating the need for expensive NFTs or gym equipment. By promoting the use of FGHT, FightOut provides users and investors with a range of benefits, from allowing athletes to access their preferred fitness program for less to providing investors with profitable opportunities.
Whether you're an elite athlete or just looking to improve your fitness, Fight Out is the platform for you. Join the revolution and secure your future by buying FGHT now.
4. C+Charge (CCHG)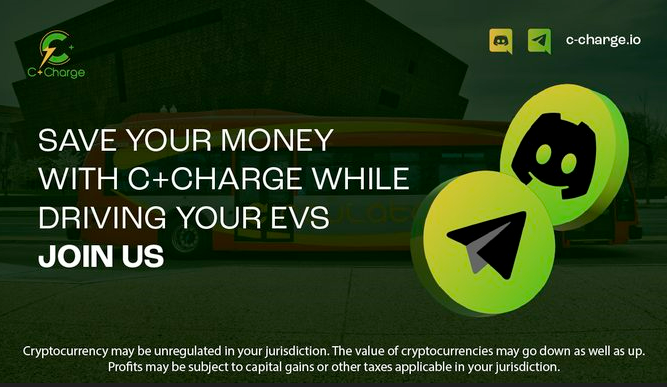 C+Charge is an electric vehicle (EV) platform that offers a range of services to EV users. With the market for EVs estimated to reach over $450 billion this year, C+Charge provides a solution to one of the major challenges facing the industry – the lack of charging infrastructure. The platform promises speed, privacy, and transparency in its transactions, which are conducted using the native CCHG token.
The platform's mobile app provides real-time information about charging stations, vehicle diagnosis, and payment processing features. C+Charge also offers carbon credits for free to users who charge their vehicles at its managed stations, disrupting the carbon credit market by providing access to everyday individuals.
C+Charge intends to set up its own charging stations for electric vehicles and collaborate with existing stations worldwide to provide a uniform charging experience. By doing so, users can pay for their recharges using the CCHG token globally. The company also intends to introduce solar-powered charging stations to reduce the reliance on traditional power grids and offer an eco-friendly solution.

The CCHG token is the core cryptocurrency of the C+Charge ecosystem, built on the Binance Smart Chain. It enables users to pay for EV recharging at C+Charge stations. It is deflationary, meaning that as it is used for payments, a portion of it will be burnt and removed from circulation, potentially improving its long-term price prospects.
5. RobotEra (TARO)
RobotEra is a blockchain-based gaming platform that offers an innovative and engaging gaming experience by combining the best of metaverse and blockchain technology. The platform is powered by its native token, TARO, which is used for all in-game transactions and provides access to special features across the ecosystem.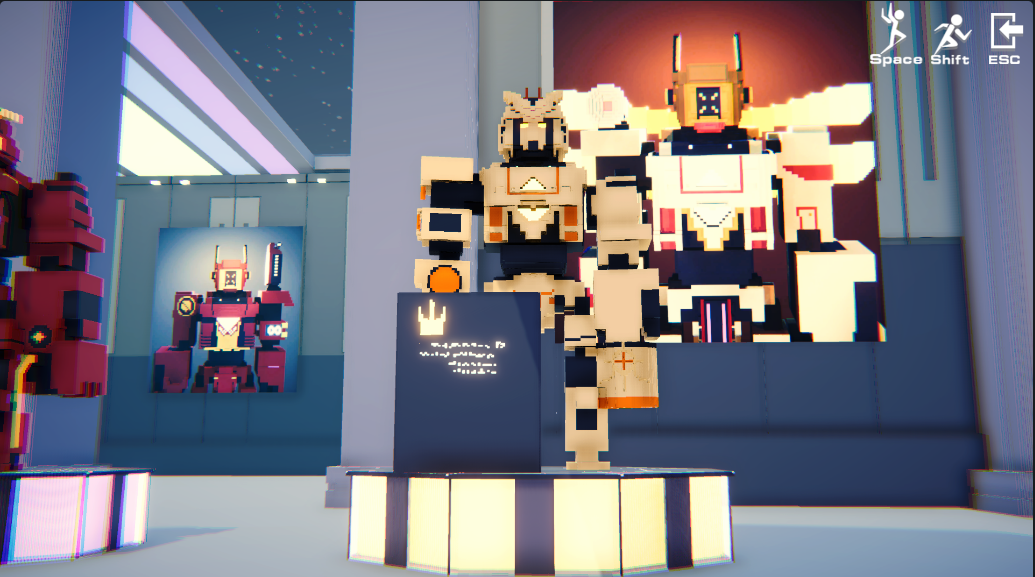 Players can use non-fungible tokens (NFTs) to generate passive income through staking on the platform, and the game's user-friendly interface allows players without programming skills to easily customize robots and environments. Additionally, players can monetize their gameplay by renting out spaces for ads or hosting fee-based events.
The potential for growth in TARO is huge, with RobotEra poised to be at the forefront of the metaverse industry. The team behind RobotEra has ambitions to expand its technology to other industries such as real estate and retail, creating huge opportunities for TARO to create value. This project could unlock massive growth, not just in GameFi, but also in other industries such as real estate and retail.
Investors looking for a project that merges P2P gaming, NFT technology, and practical applications should consider RobotEra. The highly anticipated metaverse-building game and easy-to-use interface position RobotEra as a leader in the metaverse industry.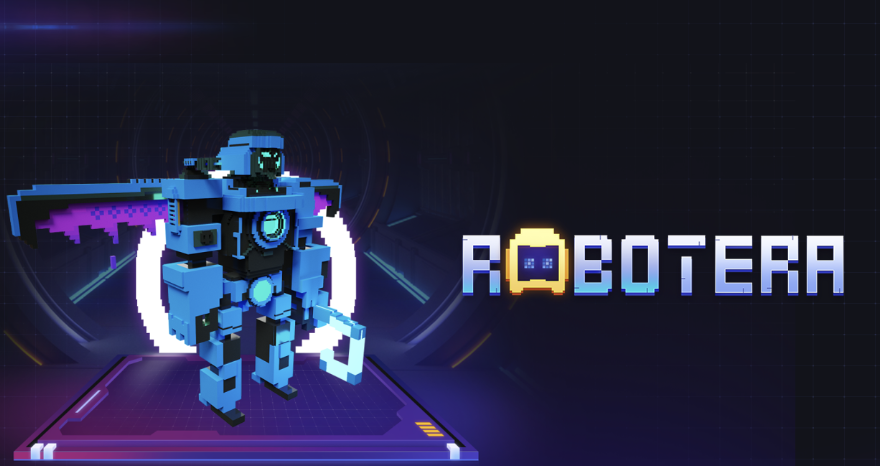 The project has raised $794k so far, where the TARO token is available for 0.020 USDT; soon to increase to 0.025 USDT in the next presale round. By investing in TARO at a low price, you'll have the opportunity to participate in a unique and exciting gaming experience that offers several avenues of earning and has significant potential for growth. Don't miss this chance to be a part of the future of gaming and finance.
Conclusion
It's never easy to choose a crypto project ideal for investment since the crypto market is flooded with projects that show promise. We hope to have made the job slightly easier with our list of top gainers for the day, as well as a few projects doing brilliantly in their presale.
Read More:
Fight Out (FGHT) – Newest Move to Earn Project
CertiK audited & CoinSniper KYC Verified
Early Stage Presale Live Now
Earn Free Crypto & Meet Fitness Goals
LBank Labs Project
Partnered with Transak, Block Media
Staking Rewards & Bonuses