The price of cryptocurrencies experienced a bearish run in the first quarter of 2023 due to the liquidation of Silvergate Capital, a major bank for the crypto industry.
In addition, lawsuits from Letitia James, the New York State Attorney General, and the Securities and Exchange Commission (SEC) against the world's leading exchanges, KuCoin, Binance, and Coinbase, over trading unregistered assets.
This spate of events has caused uncertainties in the crypto market as investors now doubt the long-term future of the crypto market.
Popular crypto assets, including Bitcoin, Ethereum, Cardano, Dogecoin, and Polygon, have seen steep losses.
However, the market is showing signs of recovery following a long crypto winter, and with new projects being launched daily, investors sense a buying opportunity.
But what are the best cryptocurrency to invest in today?
In this article, we've curated the best crypto asset to buy in 2023 based on technical and fundamental analysis, utility, and huge gains potential.
Stacks ($STX)
Starting our biggest crypto gainer to invest in is Stacks. Stacks is a layer-1 blockchain project that enables the seamless execution of smart contracts.
Unlike conventional smart contracts blockchains like Ethereum, Avalanche, Solana, and Cardano, Stacks is anchored to the Bitcoin ecosystem.
The unique layer-1 chain aims to embed Bitcoin's technology by building on it.
Stacks blockchain uses the Bitcoin ecosystem as storage and a reliable broadcast medium, which means every operation (transaction blocks) that runs on the platform is recorded on Bitcoin itself.
Although it might be too late for beginner traders to dive into BTC's investment, Stacks native token, $STX, is set to be the unparalleled alternative.
The utility token powers all transactions in its ecosystem and is tipped by crypto experts to follow the market trajectory of BTC, the most valuable crypto asset right now.
As of press time, $STX trades at $0.84 per token with an impressive 24-hour trading volume of $143 million and 1.3 billion coins in supply.
Over the last 24 hours, the Bitcoin-like token has seen a significant increase of 7.16% and is currently ranked the 45th crypto asset with a live market cap of $1.1 billion tokens.
Based on technical analysis, $STX trades above the 200-day and 50-day simple moving average (SMA) indicator, which signals "BUY."
The relative strength index (RSI) oscillator – an indicator that signals whether a crypto asset is oversold (below 30) or overbought (above 70), is at 49.52. This means that the $STX market is in a neutral position.
Nevertheless, based on SMA indicators, $STX is estimated to hit $1.13 in value by May.
Mask Network ($MASK)
The Mask Network is the perfect alternative to Stacks due to its impeccable functionality. The revolutionary network supports a myriad of decentralized applications (dApps), including popular giants like SushiSwap and Uniswap.
Apart from its dApp support, the innovative platform is compatible with various social media channels like Facebook and Twitter to provide stellar digital assets accessibility.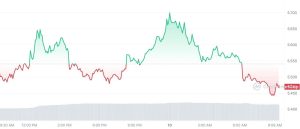 Once users install the Mask Network or extension on browsers and connect their social platforms, the platform enables them to display their non-fungible tokens (NFTs) on their profile, access the Opensea or Rarible NFT marketplace, send crypto via media post, and much more.
At the heart of the utility project is its governance token, $MASK. The crypto asset powers all operations on the Mask Network and trades for $5.47 per token at press time.
The $MASK asset has a 24-hour trading volume of $132 million, slightly lower than Stacks. The token currently has 74 million coins in circulation and ranks as the 98th biggest crypto with a live market cap of $404 million.
The technical analysis shows $MASK is trading above the 200-day and 50-day SMA, which indicates a "BUY" signal for investors.
The RSI value of the crypto asset currently sits at 53.31, signaling a neutral position.
Nonetheless, the network is set to follow the growth trajectory of the internet and large tech companies like Google and Facebook; this will surely influence the value of $MASK.
Love Hate Inu ($LHINU)
With its latest addition, Love Hate Inu, the meme coin genre keeps up the pace in terms of high-profit potential.
However, unlike conventional meme coins that rely on market and media hype, Love Hate Inu stacks real-life utility beneficiaries to global industries and leverages its vibrant communities' hype and virality.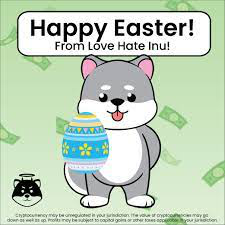 The meme sensation integrates a versatile vote-to-earn (V2E) model that enables members to share their opinions on polls and topics ranging from politic, religion, sport, entertainment, social issues, and celebrity frenzy and earn incentives for engaging these polls.
The meme project assets to leverage the $3.2 billion global survey industry by providing a tamper-proof, legitimate, and transparent voting mechanism for global industries seeking to gauge accurate opinions on targetted audiences.
#MasterYoda has spoken!🌌

👉Get your $LHINU today, you must!💰🚀https://t.co/Pu2Bo8WOUy#CryptoCommunity #AltCoins #MemeCoins pic.twitter.com/oQOQOKpGz4

— Love Hate Inu (@LoveHateInu) April 10, 2023
Like other projects, the platform utility token, $LHINU, powers the meme ecosystem. Already on presale, the token has raised over $3.4 million from early adopters, indicating strong interest from global investors.
As of press time, 1LHINU trades at $0.000105 USDT. However, investors must leverage the current discounted price of the meme token before it increases to $0.000145 USDT when it lists on crypto platforms.
With a great market strategy, a spate of adoptions, and more innovations, Love Hate Inu is tipped to repeat the run of Dogecoin and Shiba Inu in the future.
DeeLance ($DLANCE)
DeeLance is a new crypto project that aims to disrupt the recruitment industry worth $761 billion by offering a seamless hub where freelancers and employers can connect, complete work tasks, and earn.
There are several digital workspace platforms, with Upwork and Fiverr being the most popular.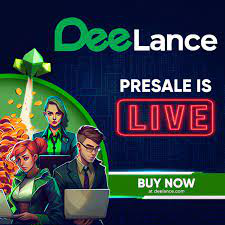 However, there've always been challenges in inconsistent employment, contract ownership, and payment transparency.
The innovative platform integrates significant features to solve these challenges, including a seamless workspace, affordable rates, fast withdrawals, tokenized non-fungible tokens (NFT), and the metaverse.
Freelancers can tokenize their tasks (software codes, content, graphic design, data analysis, etc.) into NFT and release them to employers when payment is complete. This automatically transfers ownership to clients with no limit on usage.
DeeLance Presale is live! 🚀

Don't miss your chance to join the revolution 🔥

Our community is growing fast, so grab your $DLANCE tokens today! ⤵️ 💰https://t.co/XHnTqVzMLN#Web3 #Metaverse pic.twitter.com/OEck0waj7a

— DeeLance (@deelance_com) April 9, 2023
The platform's unique metaverse enables freelancers and employers to communicate via NFT avatars, set up interviews, and much more.
Payments are in the form of fiat and crypto assets for users keen to avert foreign exchange rate costs.
At its core, the DeeLance recruitment platform is simpler, faster, and more affordable than its competitors. The project's native token, $DLANCE, is in the early stage of its presale, with over $82,000 raised.
At press time, 1 $DLANCE token is priced at $0.025 USDT and will gradually increase until it reaches its listing price of $0.037 USDT.
Metropoly ($METRO)
The crypto sphere is sophisticated and world-revered due to its limitless range of innovations in diverse sectors.
One such is Metreopoly, a revolutionary project set to create a new era of simplified and frictionless real-estate investments for realtors worldwide.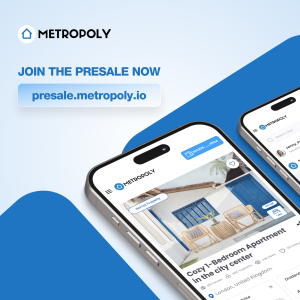 Before the advent of Metropoly, the real estate sector only appealed to the rich as an investment option due to its large capital entry and increasingly difficult knowledge base for common folks.
The Metropoly ecosystem solves this hassle by creating a seamless hub where everyone is granted entry into the real estate market by offering investment from as little as $100.
This enables investors to purchase tokenized fractions of their favorite properties in less than 10 seconds and earn financial perks like any other property owner.
95% SOLD OUT! $METRO PRE-SALE STAGE 11 🏙🚀

Metropoly is making real estate investment possible for everyone 🏡💸

💰 1.2 Million USD raised
👥 2900+ Participants
🤝 Partnered with Tenset*

(Incubator behind the 80x growth of $HERO)*

ONLY 5 HOURS LEFT https://t.co/sudxOznyWn pic.twitter.com/0ZqyECQwqS

— METROPOLY – PRE-SALE IS LIVE! 🔊 (@metropoly_io) April 10, 2023
The platform is garnering strong interest from crypto enthusiasts and real estate communities. Its native token, $METRO, is selling fast on presale, with over $1.2 million generated so far.
Proferring a fractional real-estate investment will trigger a spate of investments from both the rich and the average. As a result, everyone will be able to take advantage of the real estate market and be assured of transparency and optimal returns.
With five hours until stage 11 ends, interested investors can purchase 1 $METRO for $0.0769.
Value-driven investors with oversight for huge returns must lock into the future of the real estate market via $METRO.
Ecoterra ($ECOTERRA)
Ecoterra is a decentralized platform that aims to revolutionize the waste management industry via its recycle-to-earn (R2E) model.
The platform incentivizes members to recycle waste products, including bottles and plastics, by rewarding them with its native token, $ECOTERRA.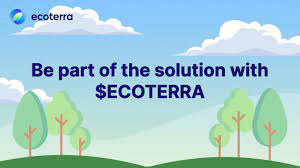 The urgent need to reduce climate change and provide an eco-friendly and anti-degradational environment is today's world's core subject of discussion.
According to research, if long-term solutions to prevent the use of fossil fuels and improper waste disposal are not implemented, the planet may become uninhabitable very soon.
The ecoterra has taken a cutting-edge approach to save the planet and incentivize individuals for their efforts in preventing a degradational environment.
The oceans are being threatened by plastic pollution, which is causing harm to marine life and ecosystems♻️🌊

Recycling is one of the quickest ways to deal with this, and ecoterra offers you rewards for your effort!💚

Our #Presale is LIVE – Join us now⬇️https://t.co/npFpZ8c5im pic.twitter.com/69SkZKRbnl

— ecoterra (@ecoterra3r) April 10, 2023
Now on presale, the $ECOTERRA token trades for $0.004 USDT and has, so far, raised an astounding $212,000 from investors.
This eco-friendly project allows investors to prevent the planet from becoming inhabitable and earn financial perks for their efforts.
RobotEra ($TARO)
Rounding up the list of the best crypto gainers is RobotEra ($TARO), a new crypto platform that embeds an immersive gaming project in the metaverse sphere.
The gaming project aims to create an exciting and interactive hub combining exploration, entertainment, management, and many more play-to-earn (P2E) capabilities.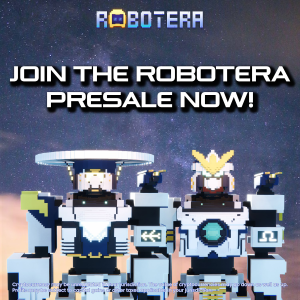 RobotEra entails a virtual planet called TARO, where users can purchase virtual lands and build estate.
The most exciting feature in the metaverse gaming ecosystem is its integration of non-fungible tokens (NFTs), allowing participants to mint robot-like NFT avatars, trade their avatars, and access a new breath of experience in the NFT marketplace.
Get ready to become a part of history with #RobotEra!🎉

Let's work together to build an entirely new #Metaverse and shape the future of gaming!💰

Don't miss out on our #Presale. Act now to grab your chance!🔥⬇️https://t.co/kBJJdpfpg4#Play2Earn #NFTCollection pic.twitter.com/ev9qU8YAsQ

— RobotEra (@robotera_io) April 9, 2023
More so, real estate and land ownership on Taro are secured through NFT technology, ensuring transparency, tamper-proof, and trust among participants.
Players can also access virtual activities like museums, concerts, bars, casinos, saloons, and real-world-like features.
The digital project token, $TARO, is available on presale, with a whopping $1 million from early birds.
With the gaming platform set to infuse more metaverse innovations, the $TARO token will become the best metaverse token in the nearest future.
Still trading at a discounted price of $0.020 USDT per 1 token, investors must purchase $TARO and lock into the future of the metaverse.
Conclusion
We've given detailed technical, fundamental, and utility insights on the top gainers for today, as well as new altcoins that possess huge gains potential in the future.
However, the crypto market remains volatile, and investors should conduct extensive research to understand the risks and potentials of an asset.
Love Hate Inu – Newest Meme Coin
Decentralized Polling – Vote to Earn
Early Access Presale Live Now
Ethereum Chain
Featured in Yahoo Finance
Mint Memes of Survey Results as NFTs
Staking Rewards
Viral Potential, Growing Community
Related  News