Due to its efficiency, the Arbitrum One network has executed more than 200 million transactions and has more daily active addresses than Ethereum. When Arbitrum's eagerly anticipated token airdrop was about to be announced, it attracted a lot of interest.
As a result, the protocol actually outperformed Ethereum in terms of daily active addresses. The overall value locked in the Arbitrum protocol's smart contracts has grown along with the protocol's increased usage.
Arbitrum Overview
For the Ethereum blockchain's decentralized apps (dApps), Arbitrum is a layer-2 scaling solution that seeks to offer less expensive and quicker transactions. Arbitrum, created by Offchain Labs, expands the Ethereum network's capacity and user-friendliness by utilizing the Rollup and AnyTrust protocols.
Any developer may now create user-friendly dApps that benefit from Arbitrum's scaling advantages because of the release of Arbitrum One and Arbitrum Nova. The Arbitrum protocols' governance is also decentralized due to the ARB governance tokens, allowing token holders to collaboratively influence the direction of the Arbitrum ecosystem.
🎉 Arbitrum One has reached the 200m transaction milestone!

We appreciate all the builders and communities that have made this possible in such a short time.

Let's keep building Arbitrum, together.💙🧡 pic.twitter.com/GDEJc68ysM

— Arbitrum (💙,🧡) (@arbitrum) April 20, 2023
Arbitrum is a noteworthy advancement in the ongoing development of blockchain technology for cryptocurrency investors interested in learning more about the possibilities of Ethereum and decentralized applications.
In terms of daily activity, Arbitrum outpaced Ethereum, indicating that the increased activity may represent a trend rather than a singular occurrence. The effectiveness of Arbitrum One, a mainnet for the Arbitrum protocol, is responsible for this high level of activity. The protocol had handled more than 200 million transactions.
Offchain Labs created Arbitrum One and Arbitrum Nova, two Layer 2 scaling solutions, to improve the efficiency of the Ethereum network.
Arbitrum One
Arbitrum One is a protocol that uses a multi-round interactive Optimistic Rollup to ensure the validity of data sent to Layer 1. Validators can use it to send packed transaction information via Layer 1 and secure a bond in the smart contract.
If someone believes the data is inaccurate, they can launch a challenge and lock a bond at the same time. Once the dispute is reduced to a certain component, which is subsequently settled on Layer 1, the validator and challenger continue splitting the disputed part off-chain.
Arbitrum One boasts exceptionally cheap transaction fees, is trustless, EVM-compatible, and provides funds with encrypted safety.
Arbitrum Nova
Arbitrum Nova is a Layer 2 scaling solution that makes use of AnyTrust technology to reduce transaction costs through the adoption of an innovative security framework supported by a third-party Data Availability Committee (DAC). It dramatically lowers costs by assuming a low level of trust.
The network can continue to run by switching back to Rollup in the event that the committee rejects signing or part of the group's members quit. Data will then be uploaded on Layer 1 with a withdrawal period, just like in Arbitrum Rollup.
The network will automatically switch to a speedier mode with lower transaction costs once the committee resumes activities. Additionally, Arbitrum Nova boasts extremely low transaction costs, is EVM-compatible, is optimized for high-volume dApps, and offers cryptographic security for financial transactions.
See our guide to the best altcoins to buy now for 2023 here.
ARB Price Prediction
Arbitrum price today is $1.359 with a 24-hour trading volume of $2.23 billion, market cap of $1.73 billion, and market dominance of 0.15%. The ARB price decreased -5.47% in the last 24 hours. Arbitrum reached its highest price on Mar 23, 2023 when it was trading at its all-time high of $8.67.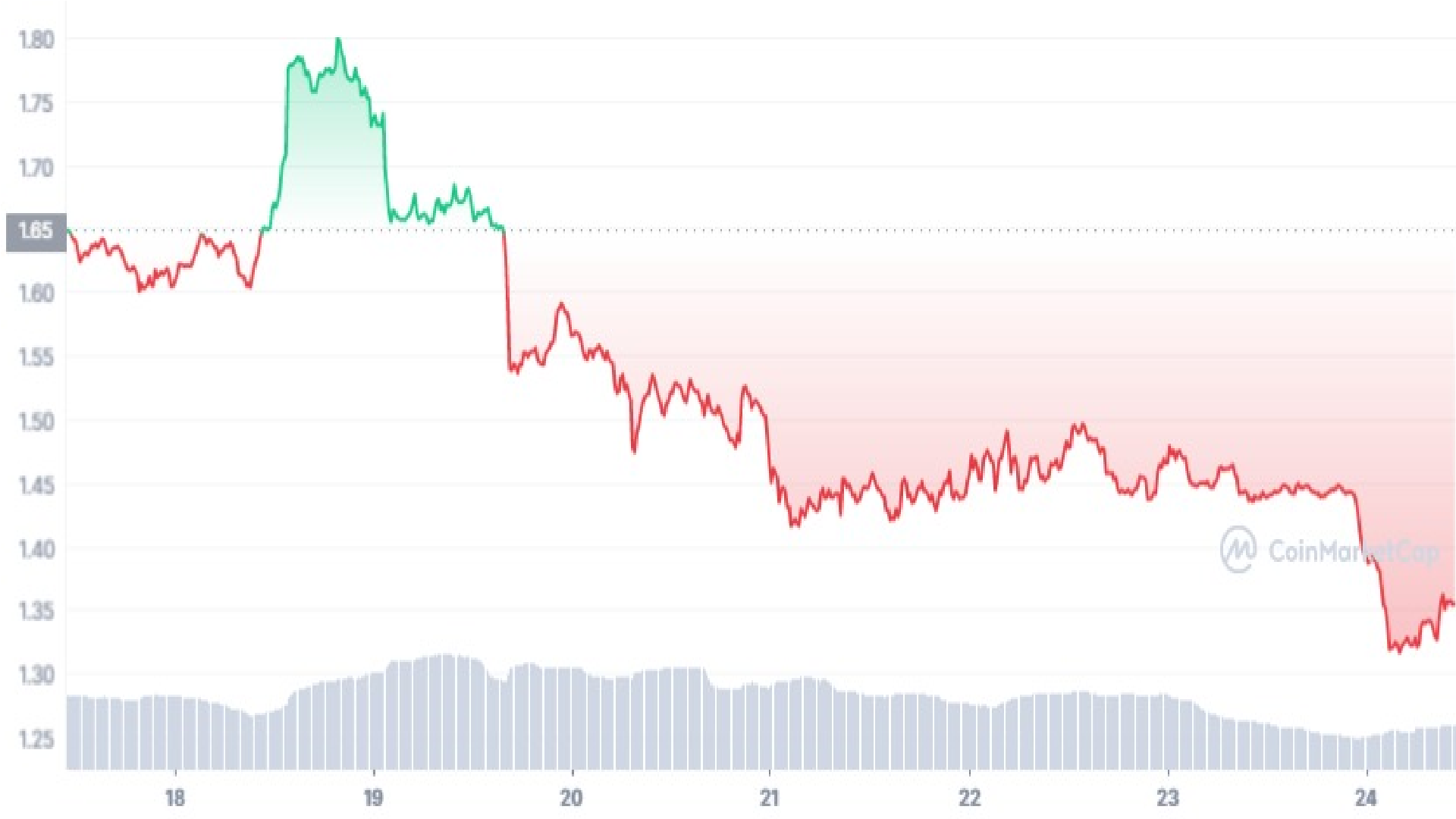 Recently, Arbitrum has been showing signs of improvement. In the last 30 days, the coin increased by 5.52%. The most important support levels to watch are $1.43, $1.40 and $1.36, while $1.50, $1.53 and $1.57 are the key resistance levels.
Looking at the ARB price forecast for 2023, it seems likely that the price of ARB will rise steadily throughout the year, with a minimum anticipated price of $1.52 in May 2023 and a maximum predicted price of $2.32 in September.
Check out our guide for new cryptocurrencies with significant upside potential that you might want to add to your portfolio.
Watch the video above to learn more about Arbitrum price prediction, and subscribe to his YouTube channel for additional analysis of cryptocurrency prices. Jacob Crypto Bury also manages a Discord channel with almost 12,000 members.
What Issues Does Arbitrum Aims to Fix?
Arbitrum serves as a layer-2 protocol, offering Ethereum developers and consumers a dependable, inexpensive, and secure option to save money. This is accomplished by limiting the amount of data on the Ethereum mainnet. Before the ETH2.0 upgrade, Ethereum had just 14 transactions per second, whereas Arbitrum has +40,000 tps.
Before the most recent upgrade, Ethereum users endured years of record-high costs. This problem was addressed by systems like Arbitrum and many more. Users of Arbitrum can submit Ethereum transactions for a small portion of the price of doing so over the mainnet.
The lower expenses enable the development of more complex and complicated dApps. Additionally, it gets challenging to keep all the data related to the increasing number of running dApps when you have a network as big as Ethereum.
Users of the network can keep computation and data outside of Ethereum's primary blockchain through Arbitrum. The solution also speeds up the retrieval of this information as necessary, improving network efficiency.
Is Arbitrum a Good Investment?
The changing cryptocurrency market offers a good investment opportunity with Arbitrum. It has the potential to completely change the dApps industry due to its astounding scalability, effectiveness, and adoption.
Although the value of a new coin may fluctuate after its launch, its high TVL and thriving ecosystem make it a prominent player in the Layer 2 market. The price of the ARB token may fluctuate a lot in the initial months. The performance of ARB in its first year of trading and whether it meets market expectations will be intriguing to watch.
Related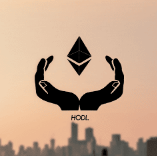 Get Educational Courses & Tutorials
Free Content & VIP Group
Jacob Crypto Bury Market Analysis Videos
Leverage Trading Signals on Bybit
Next 10x Altcoin Gems
Upcoming Presales & ICOs