Green cryptocurrencies are one of the most promising niches within the blockchain market. They have the potential to penetrate the masses while reshaping the public perception of cryptocurrencies in general.
After five years of development, the much-awaited green crypto project eTukTuk is finally entering the market with the token presale of TUK. If the initial reception is any sign, the project will establish itself as a transformative force within the public transportation sector in developing economies.
How eTukTuk fuels the EV revolution
The crypto market has always drawn criticism for its focus on DeFi, NFTs, and play-to-earn concepts. A closer look reveals that the backlashes are well-founded. Few projects have ventured to explore the true potential of blockchain technology. Especially when it comes to making a real-world difference or overhauling existing industries.
The new entrant to the short list is eTukTuk, which goes on to prove how blockchain can make an impact where it matters. The project underscores the unparalleled efficiency and transparency offered by Web3 in driving global collaboration with a green mission.
eTukTuk focuses on the electric vehicle (EV) sector. But rather than undertaking a broad approach, it tackles a genuine problem in a specific domain. It zeroes in on the public EV sector in developing nations with an aim to phase out carbon-intensive Tuk Tuks.
The project will initially launch in Sri Lanka and take its infrastructure to more developing economies over the next few years.
📢📢 Exciting news! 📢📢

The most awaited $TUK token Pre-sale is now live for our community.

We will be opening this for the general public soon.

Head over to https://t.co/GvuDgRNJUD and be a part of the future of transportation. pic.twitter.com/uvjLCQYYWl

— TUK Token (@TukToken) August 1, 2023
A holistic ecosystem of EVs and charging networks
eTukTuk is more than just eTukTuks.
It puts forward a comprehensive and eco-conscious e-mobility ecosystem that includes not only EV taxis but also a renewable energy-powered recharging infrastructure and a tokenized payment system.
What exactly does that mean? Let's put that into context.
Earth has endured substantial and irreversible damage over the last few decades. We need to do our best to ensure that the planet is liveable for future generations. A shift in the transportation sector, one of the major contributors to air pollution, can make a significant impact on climate action.
Over the last few centuries, conventional fossil-fuel vehicles have significantly contributed to CO2 emissions, exacerbating environmental crises. We can mitigate it with the adoption of EVs, which provide an environmentally friendly alternative while boasting lower operational and maintenance costs.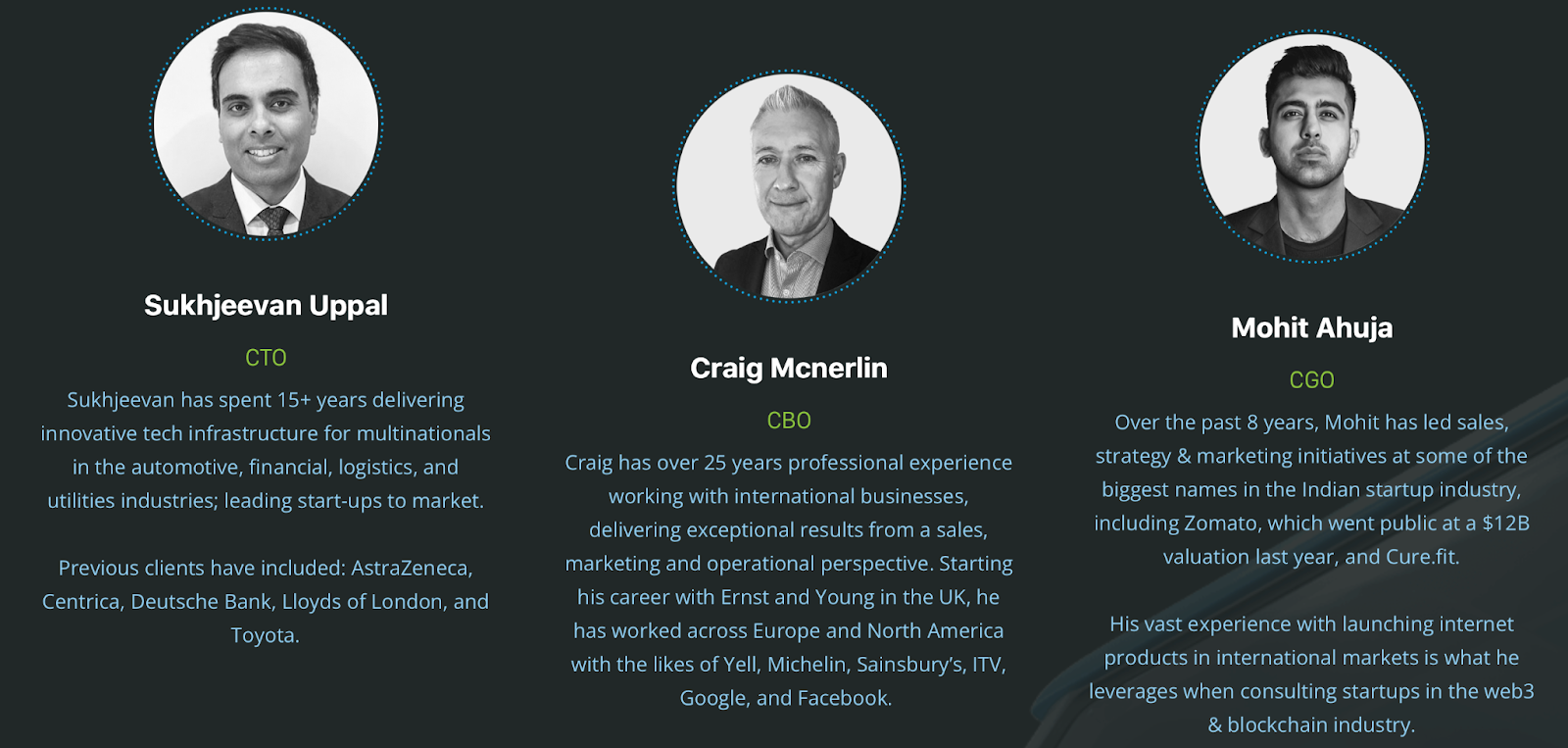 But the transition to EVs comes with hurdles. Especially in developing economies. The financial burden of initial adoption and the absence of widespread charging infrastructure make it a distant dream. Even if people can afford to pay for their EVs, these economies lack EV charging stations and payment infrastructure.
So in addition to eTukTuk taxis, the project will build the EV infrastructure in the targeted locations. This includes a network of charging stations and a blockchain-based payment system. The integrated approach underscores the project's commitment to sustainability across multiple facets.
eTukTuk's focus on developing nations allows it to positively impact communities that often bear the brunt of urban pollution. It doesn't just align with broader environmental goals but also contributes to the economic welfare of all parties involved in the network.
Robust working mechanics
Although eTukTuk has yet to launch its crypto token, it has seen five years of development work behind its mechanics. The research and development that went set it apart from the makeshift projects that crowd the market.
There are currently around 270 million Internal Combustion Engine (ICE) Tuk Tuks globally, with projections estimating this number to reach 400 million by 2050. It has taken a heavy toll on our planet's well-being and will continue to do so if left unchecked.
These are distinctive features that define eTukTuk's EV taxis:
Safety: eTukTuk uses a patented roll cage design that places safety at the core of its functionality.
Performance: Operating solely on electric power, eTukTuks continue to a cleaner environment.
Cost-efficiency: They employ an efficient recharging system, cutting down the expenses by up to 75% compared to traditional Tuk Tuks.
Low maintenance: They have remarkably lower maintenance costs when compared to conventional counterparts.
More revenue: eTukTuk technology can elevate drivers' income by up to 400%.
The flow of rewards
One of the key components of the eTukTuk ecosystem is Territory Partners, who establish and oversee sustainable charging networks within their regions and earn a share of fees paid by EV drivers.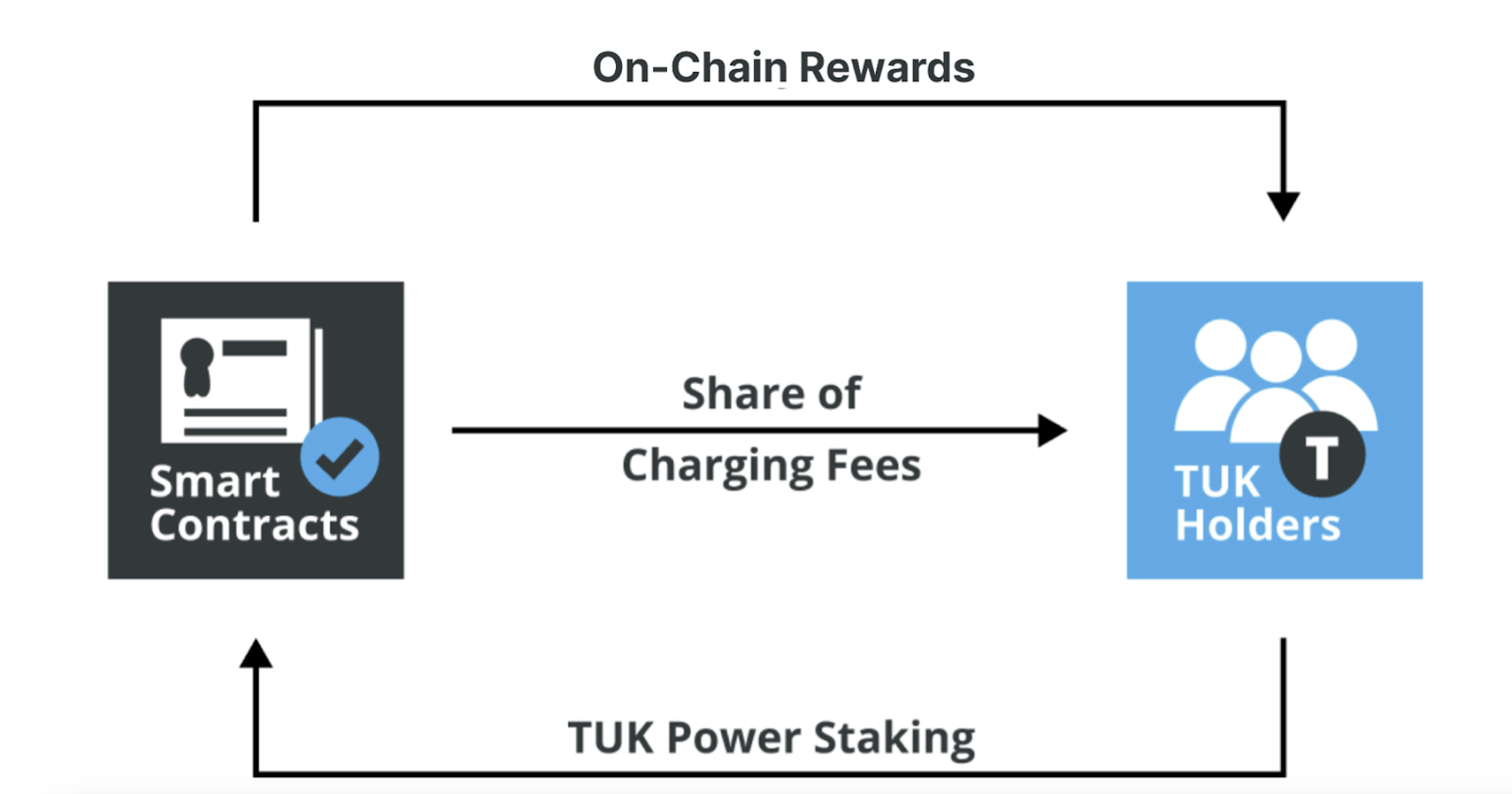 Then there are drivers, of course, who pay for EV recharging and can benefit from lower operational and maintenance costs. The third component is Power Stakers, who contribute to the network's security and receive attractive staking rewards in return.
Together, they ensure the smooth operation of the EV ecosystem.
Fast-growing network of industry leaders and local govts
eTukTuk's credibility is further revealed by its partnerships.
For instance, the Capital Maharaja Group (CMG) has joined forces with eTukTuk. As one of the leading privately-held conglomerates in the country, CMG boasts an extensive portfolio and a strong network of over 44 global partnerships which will support eTukTuk's expansion plans. It will strengthen its foothold in Sri Lanka and enter more markets by forming partnerships with local governments and influential players, led by a team of seasoned industry experts.
Join the TUK presale before it's too late
TUK is the native cryptocurrency of eTukTuk.
Being a project with a global vision for the masses, eTukTuk wants to ensure the presence of retail investors. The presale allows early investors to join the project at a significantly discounted price.
According to top crypto analysts, there will be a substantial upswing in TUK's value upon listing. It can climb up to 20 times within the first year of the launch.
The ongoing community sale, offering a 40% discount, will end shortly.