VET, the native token for VeChain, has followed the trend of the broader crypto market with a slight slump entering into Thursday. As investors consider the market's long-term prospects, VET could be one of the upcoming coins to watch for gains.
However, what are the chances of VET returning to profitability? And are there other assets that could be ideal for investors seeking profits?
VET Price Action
The entire crypto market appears to have retraced once more after coming close to the $1.1 trillion capitalization point. Coin prices initially surged on Wednesday, giving investors hope of a sustained rally, particularly one fueled by smaller and upcoming coins. However, things didn't quite go according to plan, and the market has now shed some gains heading into Thursday.
Currently, the market's cap stands at $1.06. The larger-cap coins led the slump, with most dropping below the psychological support levels they had held all week. As for VET, the asset's price currently stands at $.02519, a downtrend of 4.14% in the past 24 hours.
The drop in the VET price has not quite affected the asset's technicals. VET still trades above all its moving average (MA) indicators, ranging from the 10-day MA of $0.02469 to the 200-day MA of $0.02255. So far, VET has managed to surge enough to maintain its lead above these indicators. However, in order to maintain this lead in the long term, it will need to correct course in the short term.
With a positive moving average convergence divergence (MACD), VET is still giving off a buy signal. However, the asset's relative strength index (RSI) of 64.46 indicates it is also approaching the overbought level. Its rise appears to have attracted many investors, all of whom will be looking to use VET as a buffer against the market's slump.
VeChain Goes Green
VeChain is a new-generation smart contract-compatible blockchain platform looking to optimize the adoption of the technology for app applications. The blockchain allows developers to create unique and functional smart contracts and decentralized applications (dApps), which will be functional primarily for business operations.
This week, the VeChain Foundation announced Hive – a Web3 blockchain sustainability summit taking place in March. The summit will focus on providing practical applications of blockchain technology in optimizing environmental sustainability and examine some of VeChain's proposed contributions to a greener world.
The free event will feature trailblazing VeChain-related content as well as a space for stakeholders and developers to gather and share Web3-driven approaches to optimizing environmental sustainability.
With environmental sustainability being a major focus of most blockchain platforms at the moment, VeChain's developers are looking to get ahead of the curve.
VET Alternatives
VET could be an ideal asset for value-seeking investors. The coin has shown resilience amid the bear market, and with investor sentiment starting to turn positive, its future doesn't look so bleak. However, investors may also want to consider other best altcoins to buy alongside side VET.
With its decentralized GameFi ecosystem, Meta Masters Guild, a mobile-based Web3 gaming platform, is introducing a new way to play and earn. The MMG will debut with three games – Meta Kart Racers, NFT Raid, and Meta Masters World. These games will utilize non-fungible tokens (NFTs), allowing community members to earn rewards and stake and trade them.
👋 Good morning! ☀️

Join the exclusive Meta Masters Guild clan💎

The pioneer gaming platform that truly comprehends players and their gameplay🕹️

Get your share of $MEMAG tokens today! 💰💳https://t.co/SBqVjX5mWn#Presale #P2E #Play2Earn #BlockchainGaming pic.twitter.com/REZHZAzZ7f

— Meta Masters Guild (@MEMAGgames) February 9, 2023
On this platform, users will earn Gems, an in-game currency that can be exchanged for MEMAG, the crypto token of the Meta Masters Guild ecosystem, and staked for additional benefits.
Meta Masters Guild is currently in the sixth stage of its token presale, which is already one of the hottest of 2023. The digital asset has raised over $3.69 million in just a few weeks.
Meta Masters Guild – Play and Earn Crypto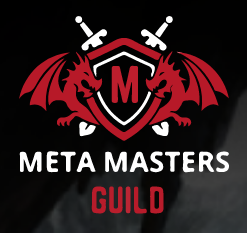 Innovative P2E NFT Games Library Launching in 2023
Free to Play – No Barrier to Entry
Putting the Fun Back Into Blockchain Games
Rewards, Staking, In-Game NFTs
Real-World Community of Gamers & Traders
Round One of Token Sale Live Now – memag.io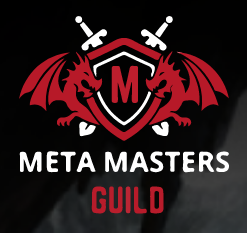 Related News